POLITICS
British SMEs 'embrace Brexit as an opportunity'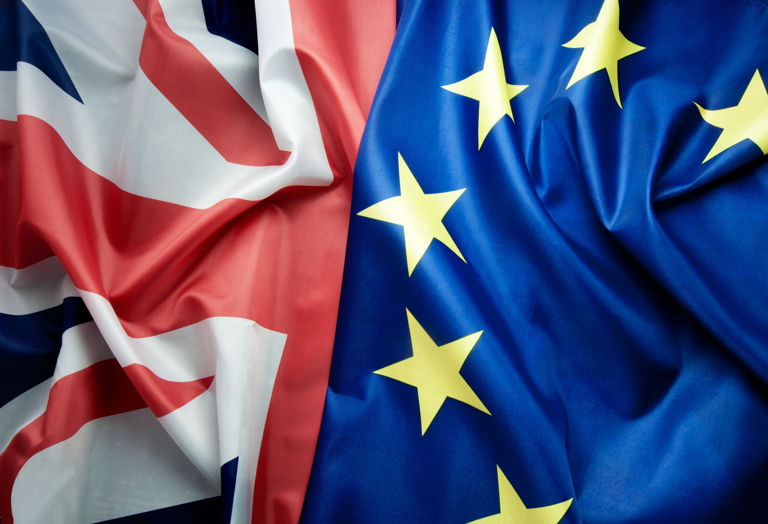 ---
Posted: Fri 8th Dec 2017
Small businesses have taken advantage of the weak pound to increase overseas sales since the EU referendum, research reveals.
A survey of 500 small and medium-sized companies by international payment firm OFX showed more than three quarters feel confident about exporting, with 48% enjoying an increase in overseas orders since Britain voted for Brexit last June.
Another 36% expect to start or increase exports in the next year.
The weak pound has made British good and services more affordable to international customers and it's for that reason that one in five have placed more focus on exports.
Four out of five of those surveyed said they export goods or services and for 55% of SMEs, international trade represents at least 10% of all revenue.
The US is the most popular market for businesses looking to start or increase exports over the next 12 months, with the number of SMEs doing business across the pond (48%) on a par with those trading with Western Europe (47%).
However, only 20% plan to increase European exports, compared to the 62% who plan to increase exports to the US.
Exporters to North America are also positive about the impact of Brexit with three quarters believing their business will actually be better off once Britain leaves the EU.
An overall 63% think they will either be better off or unaffected once the UK exits.
In surprising figures given how young people overwhelmingly voted for the UK to remain, SME decision-makers aged between 18 and 30 are most likely to embrace Brexit.
70% believe their business will be better off after Brexit compared to only 22% of 31-40-year-olds and 15% of those aged 41-50, while 80% believe "no deal is better than a bad deal".
Small businesses run by millennials are also the most global. Only 7% of SMEs run by people in this age bracket do not currently do business overseas, and over two-thirds earn between 16% and 30% of their revenue from global trade.
Challenges remain domestically though.
Since the referendum, 28% of the SMEs polled have seen sales decrease to UK customers, while 44% say rising inflation is the biggest current concern for their business.
Almost half have raised the price of goods or services in the last year with the weak pound is the single biggest reason due to the increased cost of raw materials more expensive. Indeed, 44% of SMEs have stopped or reduced imports in the last 12 months.

What is the outlook for sterling over the next year?
It's totally dependent on the outcome of Brexit negotiations between the UK and EU.
With the breakthrough deal being done and talks moving on to trade and transition period, then we can expect sterling to soar.
What key trade opportunities are we likely to see following our exit from the European Union?
Long term, once the UK is free to enter into trade discussions with other nations and trade blocs, experts anticipate those at the top of the list to be the US, India, Australia Canada and New Zealand.
The UK is expected to look to those nations where historical bonds, still exist; special friendships, commonwealth members, etc.
Short-term, however, trade opportunities for small businesses in the UK will depend upon the position of sterling and it is too early to say where this will be.
Should a weak pound prevail, products and services of British businesses will remain in high demand globally. Key markets for British businesses to consider are China, the US and Australia.
How can small businesses with global interests best protect themselves from currency volatility?
Small businesses importing from overseas should consider utilising forward contracts to buy foreign currency at current rates, for delivery later, to mitigate risks associated with future currency fluctuations.
Forward buying means you have certainty over the exchange rate, therefore protecting profit margins and making planning and budgeting far easier.
Enterprise Nation has helped thousands of people start and grow their businesses. Led by founder, Emma Jones CBE, Enterprise Nation connects you to the resources and expertise to help you succeed.