BUSINESS NEWS
Are you managing your business or is it managing you?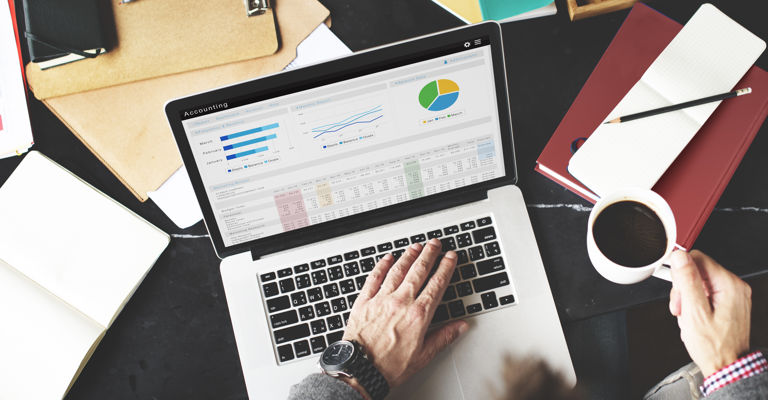 ---
Posted: Wed 25th Jan 2017
Many small business owners think they are managing their business, but they lack even the basic financial information to assess whether they are achieving their objectives and the business is meeting the required performance.
Clive Lewis, head of enterprise at ICAEW, considers what information a business requires to control its operations and to use the data to make changes if performance is unsatisfactory.
Identify the profit or loss
Many businesses do not have adequate systems for identifying the profitability of different products and services, or even by the business as a whole, yet this information is absolutely essential if the business is to grow.
It is also important to know the costs of different areas of administration, to control overheads.
To keep track of profits and costs, a business needs to have a management information system which can provide all the essential facts quickly and accurately.
Obtain timely information
Annual accounts are not enough to control a business. A business must monitor profitability on a regular basis. Most businesses need to produce operating statements at quarterly or, better still, at monthly intervals. Some businesses keep financial information in real time.
Set financial objectives
Businesses need to prepare annual budgets and update them with forecasts so that they can set realistic financial targets, control finances and account to key stakeholders, such as finance providers, for variances from plan.
Key performance indicators (KPIs)
KPIs are the information you decide you must have to monitor progress and to run your business. The usual KPIs are:
Sales: Monitor the trends in sales on a daily, weekly and monthly basis, in as much detail as possible

Costs: The business's gross margin is a key sector comparator. There are ways to establish the sector figures to check progress against competitors. Overheads (such as rent, heat and light and insurance) are usually fixed so monitoring them presents fewer problems

Working capital: Trade debtors (money owed by customers) should be closely monitored. The aged debtor analysis should be kept up-to-date. Good financial information is the cornerstone of a maintaining tight control over money owed by customers

Cash flow: Cash in and out should be monitored. The advent of telephone and internet banking means a business should know its bank balance every day and the cash flow forecast regularly updated, so that the business is aware if a shortage of cash is signalled in enough time to take preventative action
Some KPIs may be used daily such as sales and cash flow whilst others may be collated less frequently.
Accounting software
There are many accounting software packages which can provide regular information. Many will extend beyond management accounts to analysis of debtors and can provide KPIs at the push of a button.
Whether you are using accounting software or any other method of processing accounting information it is important to keep records up-to-date. From recording receipts and payments through the bank account or into the sales and purchase ledgers to processing sales and purchase invoices promptly keeps you in the picture at all times.
Accurate and up-to-date accounting records is one key aspect that finance providers look for when considering an application for finance.
A discussion with an ICAEW Business Advice Service (BAS) adviser can help you identify the key performance indicators managing your business requires and the accounting software capable of providing the information. Get a free advice session here.
Enterprise Nation has helped thousands of people start and grow their businesses. Led by founder, Emma Jones CBE, Enterprise Nation connects you to the resources and expertise to help you succeed.