BLOG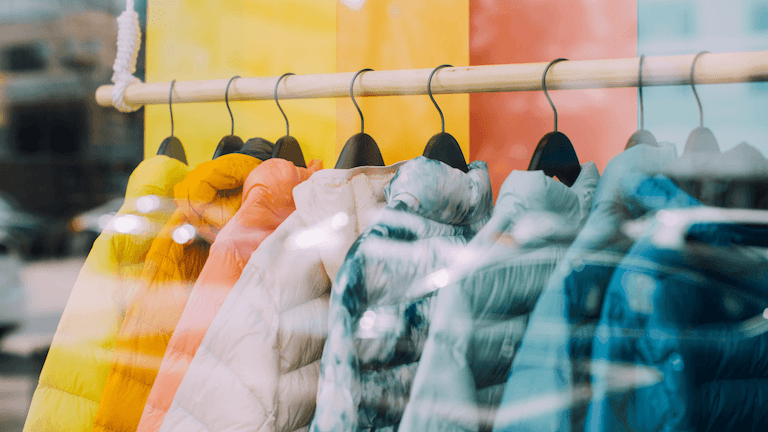 ---
Posted: Fri 13th Jan 2023
To meet the needs of the digital consumer, the retail industry is embarking on one of the biggest changes since the introduction of the barcode – the adoption of 2D barcodes.
This journey will dramatically enhance the experiences of consumers, brands and retailers. GS1 is supporting industries around the world to harness the power of these next-generation barcodes, developing innovative solutions for the demands of today and future-proofing businesses against the challenges of tomorrow.
Where it all began
Linear barcodes are still scanned more than six billion times every day and play a vital role in powering commerce around the world.
However, in the era of big data, consumers are increasingly demanding more information about the products they buy, from where they were produced to how to recycle them. Businesses are also becoming overwhelmed by new legislative demands as well as the sheer volume of data that comes from multiple sources in different formats. This means barcodes need to start working harder.
Adapting to a changing world
As a result, there has been a dramatic increase in the number of brands utilising additional barcode formats to meet their business and consumer needs.
Many have responded by adding secondary barcodes to their packaging. A single pack may now include a QR code for consumer-facing applications, alongside multiple other data carriers (including linear barcodes or other 2D codes) for use at the point of sale (POS), stock control, or supply chain management.
With this in mind, GS1 is preparing to help industries transition to a single, data-rich 2D code that allows everything, from warehouse machinery and POS scanners to smartphones and even smart fridges, to easily obtain information about a product.
This single code could be used to improve supply chain visibility, ensure product safety, and connect consumers to a wealth of information, both at home and in-store.
The power of 2D
The main benefit of a 2D barcode is that it can hold far more data than its linear predecessor. This can include details such as batch and lot numbers, expiry dates, safety information and much, much more.
The linear barcode has survived a remarkable length of time, but now we must do more. We have to update the GS1 system to meet the demands of the information age, and this is the aim of the new GS1 Digital Link standard.
GS1 Digital Link was developed to enable brands, retailers, and stakeholders throughout the supply chain and beyond to meet this demand. It extends the power and flexibility of GS1 identifiers such as the Global Trade Item Number (GTIN) by making them part of the web.
Digital Link offers businesses a single, cost-effective solution for enhancing their brand, optimising their packaging, and offering improved experiences to engage, excite and inform their consumers.
Meeting the needs of today, and tomorrow
GS1 Digital Link provides a vision for the future. A report from GS1 US revealed that 82% of retailers and 92% of brand owners supported transitioning from the linear barcode to a 2D code within the next five years.
We anticipate that in the future, the linear barcode will be replaced entirely by a single, data-rich 2D code that can be used by everyone to access information tailored to their particular needs.
While this transition won't happen overnight, taking steps now to future-proof your business will allow you to capitalise on the wide range of benefits offered by 2D, both now and in the future.
Find out how GS1 Digital Link can support the needs of your business and its customers today.
---
GS1 is sponsoring the Start Me Up zone at StartUp Show 2023 on Saturday 28 January. Secure your tickets today!
Enterprise Nation has helped thousands of people start and grow their businesses. Led by founder, Emma Jones CBE, Enterprise Nation connects you to the resources and expertise to help you succeed.