BLOG
Your say: What I love about Twitter (and some tips for good tweeting)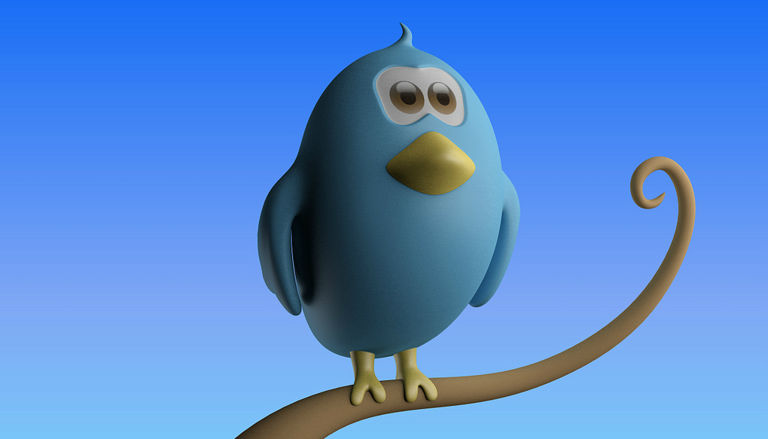 ---
Posted: Mon 11th Jun 2012
Freelance writer and Enterprise Nation community member Rickie Josen has previously told us about her love of networking through MeetUp and Jelly. She's also a regular contributor to our Twitter-based daily #Watercoolermoment. Here's why Rickie thinks Twitter is such a great networking tool - along with a few personal gripes!
Chances are, you are reading this because it was mentioned on Twitter and that's one of the many reasons I love it, writes Rickie (left). Here are ten more reasons to love it:
What I love about Twitter...
1. My number one reason why I choose Twitter over all the other social media platforms is the speed. I'm a freelancer, time is in short supply and I can catch up on Twitter by the time I've walked from coffee shop to home (trying not to bump into any inconveniently placed lampposts along the way). 2. The fact that we take a few seconds to type a little message for the world to see and then we can add a link or photo if they want to know more (Tip: Please do shrink your link so you have room to tell us why we should open it!). 3. The news. Personal or international, it's how I find out about everything. I trust my followers to tell me what I need to know and don't read any other news. 4. The #hashtags which allow us to find out about people with a common interest or at the same event simply by searching for the hashtag - ie, #handmade or #livemusic. More specifically, I love our very own #watercoolermoment and #TechTuesday hashtags that home workers use each weekday at 11am for Twitter banter. 5. The lists. Life is busy, I'm on the go all the time (thank goodness!) so I limit my follows to around 70 and I make sure I keep on top of these; read and retweet, reply or forward. Everyone else I keep on lists - mainly the 'Interesting People' list which is made up of all the people I would also follow if I didn't need to earn, eat and sleep as well. I do catch up on these at some point during the day and would you believe, this list (c. 450 people) is in turn followed by 50 people! I've also started a 'Canada list' because as you'll see from my short and concise profile, I'm an aspiring Vancouverite! 6. It's personable. Yes of course we talk about what work we are doing but there is lots of humour and good news spread. The Twitteratti will look out for us if we're kind, responsive and supportive in the first place. 7. I love that I can introduce people on Twitter in a matter of seconds; no cumbersome small-talk emails to compose. 8. I love that I can tweet a large organisation and get a response from a real person. 9. Finding things. From the place I live in, to events, to magazines to articles about book publishing, cake and new independent coffee shops (especially new coffee or cake shops). Plus I love the feedback and hearing about other people's, too. 10. Making friends. Twitter has been responsible for both building friendships with people I meet in the real world first and vice-versa. I love (and am sometimes freaked out by) when I turn up at a new place or meet a new person and they already know something about me. What's not to love?
...and a few things I don't
Well a few things actually (a little rant coming) 1. Too many tweets/too few tweets/only retweeting. Also, please be consistent and tell us what's going on at other times, not just when you're promoting your event/product/service/book. 2. Swearing, constant moaning and negativity. Not big or clever. Unjustified complaints about large companies, especially from people with a large following - ie, very often it's not the train company's fault that they're late; quite often there is 'something' on the track in front of them. If it's the train's company's fault, of course then let the world know so they improve. 3. Ego tweeting: Retweeting every time someone says something nice about you - purleeeese! If they say something nice about your work then maybe I do want to hear your good news but not if someone tweets a 'thanks' to you. Similarly, people who RT every time they are mentioned. 4. Asking me to 'Like' you on something called Facebook. Why? It's another popularity contest for tweeters who ask for follows to increase their numbers - charity or otherwise. Tweet something of interest and we'll follow, RT and recommend you. Similarly, if you partake in #FollowFriday, please give a reason why we should follow the person you're recommending. 5. Tweets that just send you to Facebook where you then have to log in (or in my case, not) and those that are tweeted from Facebook and are then too long for Twitter! 6. Giving away something to your 1000th follower who only followed you to get the prize - but not the 999 genuine followers who have been listening to you for ages. 7. The only reason to follow someone is because they are interesting to you, not for the follow back. And if you do follow them, read their tweets - why bother otherwise?! Oh, and please respond to people if they ask you something. 8. Please keep your tweet short if you want us to RT it! I'm sorry if I've upset anyone with my p_et_ hates but having said all of that, if that's all I have to put up with, all is good in Twitterville!
More about Twitter on Enterprise Nation
Read more from Rickie on Enterprise Nation
Photo credit: Creative Tools
Enterprise Nation has helped thousands of people start and grow their businesses. Led by founder, Emma Jones CBE, Enterprise Nation connects you to the resources and expertise to help you succeed.