MEMBER STORIES
Your online masterclass host for today can help you become a speaking sensation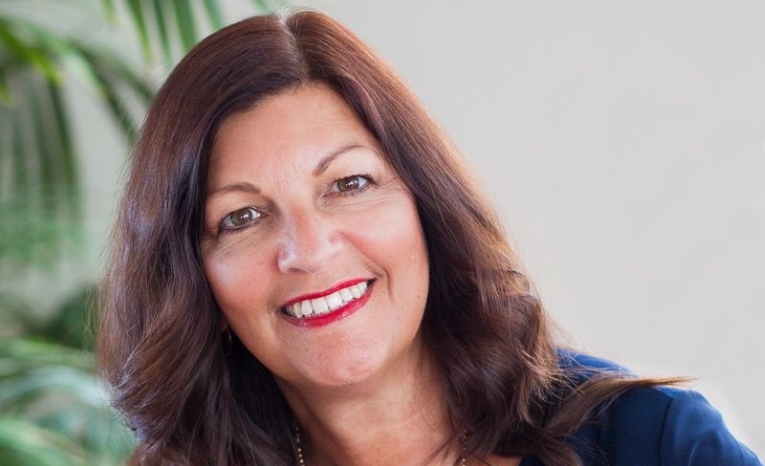 ---
Posted: Tue 28th Aug 2018
Every Tuesday at 12.30pm you can watch an online business masterclass delivered by one of our adviser members.
This week, Sandra Garlick: How to grow your business by becoming a speaking sensation.
Masterclasses are available at a cost of only £10 each. To register for this week's event at 12.30pm on 28 August, go here.
Don't forget that members can watch every weekly masterclass for free and access an archive of more than 180 masterclass recordings! To register, log in to your Enterprise Nation account and go to this page where the discount will be automatically applied.
If you're not yet a member, free online masterclasses are just one of many benefits. Join now from only £10 a month.
Describe your business in a tweet.
Grow your personal brand and your business through awards, networking, mentoring & speaker training. Coming soon: UKSpeakerAcademy
What is your favourite business book and why?
Your Best Year Yet by Jinny Ditzler.
By answering a series of 10 questions you work out your goals and find your focus for the year ahead.
It's a book that was given to me by my bank manager many years ago. I now give a copy to my clients.
Who is your business hero and why?
My business hero is a good friend and award winning business owner.
Emma Heathcote-James of the Little Soap Company has taken her organic soap products from the kitchen table to the supermarket shelves and was the first organic soap to be taken on by Waitrose.
This wasn't her first career and I really admire the way she has grown her business over the last 10 years through sheer determination and not taking no for an answer.
What has been your biggest challenge?
Peaks and troughs.
Every business has seasonal quiet periods, but when you have a new business you have to learn when these are and manage the cash flow around it. I now understand where these occur and plan for them in advance.
What has been your greatest success?
Publishing I Am A Woman Who, a collection of inspirational women in business and role models who share their business stories, their challenges and how they overcame them.
What piece of advice do you wish you had known when starting out?
To go with your gut feeling. If it doesn't feel right then it probably isn't.
If you have a real passion and determination for what you are doing, you are far more likely to be successful. If you are not enjoying it, then change it.
Why do you consider long-term strategic advice important to business success?
A quick fix never works but it can set you on a path.
A long term strategy is crucial to sustainability and knowing where you are going. If you don't have a destination in sight, you will never reach it.
If you had a superpower what would it be and why?
I would be a weather changer.
I would make the sunshine every morning, because I believe that it puts a smile on everyones' face and makes for a more productive workforce.
To register for Sandra's online masterclass, grow your business by becoming a speaking sensation, go here or log in to your membership account and go to the events page to join in for free.
If you're an Adviser member and you'd like to host a masterclass, log in to your member dashboard and go to the content section to apply.
Working with small business owners offering: _x000D_ Business Support & Advice : Mentoring : Business Growth Consultancy : Marketing Strategy & Support : Public Speaking : Training : Event Management