MEMBER STORIES
Your online masterclass host for this week will demystify risk management to help you achieve your business strategy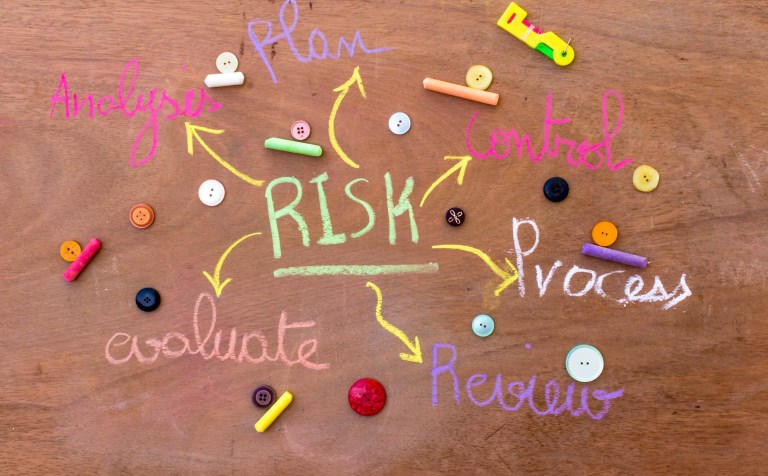 ---
Posted: Mon 30th Jul 2018
Every Tuesday at 12.30pm you can watch an online business masterclass delivered by one of our Adviser members.
This week, Rachel Bowden hosts: Demystifying risk management to help achieve your business strategy
Masterclasses are available at a cost of only £10 each. To register for this week's event at 12.30pm on 31 July, go here.
Don't forget that members can watch every weekly masterclass for free! To register, log in to your Enterprise Nation account and go to this page where the discount will be automatically applied.
If you're not yet a member, free online masterclasses are just one of many benefits. Join now from only £10 a month.
Company: ThinkingAudit
Twitter: ThinkingAudit
Describe your business in a tweet.
Every business faces risk. ThinkingAudit's tailored support will help you understand those risks better.
What is your favourite business book and why?
Thinking, Fast and Slow by Daniel Kahneman.
It's fascinating, and really helps to understand why and how people make decisions. It helps you reflect on your own decision making, and understanding how your clients may make decisions.
Who is your business hero and why?
There are lots of people I admire, and for many reasons. To be honest I don't think I have a hero as such. Anyone who can mix a strong work ethic with business and social ethics, and have fun at the same time gets a thumbs up from me.
What has been your biggest challenge?
Having worked in large businesses for many years, setting up on my own was a real culture shock.
I had to find other ways to build a network of colleagues and people who I could use as sounding boards.
What has been your greatest success?
Establishing a business that has grown through referrals. It means so much to get a personal referral.
What piece of advice do you wish you had known when starting out?
Invest in yourself as well as in your business.
Why do you consider long-term strategic advice important to business success?
Sustainable success doesn't happen just by chance. The opportunity to gain advice from others is a great way to help develop your strategy.
If you had a superpower what would it be and why?
To be able to teleport. I travel a lot to work with my clients, so my quality of life would be much improved!
To register for Rachel's online masterclass, demystifying risk management to help achieve your business strategy, go here or log in to your membership account and go to the events page to join in for free.
If you're an Adviser member and you'd like to host a masterclass, log in to your member dashboard and go to the content section to apply.
Risk management is not just the domain of big business. @rachbowden of @ThinkingAudit will be presenting a webcast for @e_nation on 31 July to explain why its so important for small business, and to share some tips and ideas. pic.twitter.com/3ol9U35KFJ

— ThinkingAudit (@ThinkingAudit) July 17, 2018
Rachel is an experienced risk and governance adviser. Having started her career as an engineer, Rachel 'fell' in to internal audit, and spent many years of her career working with a diverse range of businesses providing assurance on how well those organisations were managing risks. In 2016, having been a partner in a large firm of accountants for a number of years, Rachel decided to go solo, and now provides advice, support and training to boards, business owners and non-executives. She also provides specialist tailored training and technical support to internal auditors.