MEMBER STORIES
Your Online Masterclass host for this week: Employee share ownership expert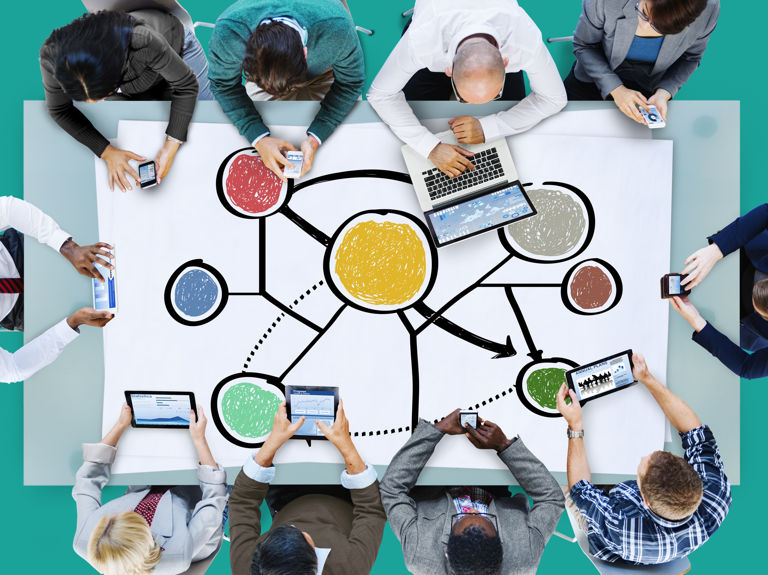 ---
Posted: Mon 11th Jul 2016
Every Tuesday at 12.30pm you can watch an online business masterclass delivered by one of our Adviser Classic members.
This week tax adviser Emma Wise will host: Employee share ownership de-mystified.
Masterclasses are now available to everyone at a cost of only £10 each. To register for this week's event at 12.30pm on 12 July, go here.
Don't forget that Classic members can watch every weekly masterclass for free! To register, log into your Enterprise Nation account and go to the events page where the discount will be automatically applied.
If you're not yet a Classic member, free masterclasses are just one of many benefits. Join now!
Company: Postlethwaite Solicitors
Twitter: @EmmataxMK
Company founded: 2003
What is your favourite business book and why?
I have two: The Great Game of Business by Jack Stack. It's great on getting the most out of your people and outlines a methodology that makes intuitive sense to me. And Frederic Laloux's Reinventing Organisations. Completely inspiring; it should be mandatory reading.
Who is your business hero and why?
I was fortunate to have an amazing mentor during my early career at KPMG. She taught me that business is all about relationships. She's now an MBE and was Asian Business Woman of the year so she was definitely onto something!
Describe your business in a tweet.
Helping business owners structure company ownership to support the achievement of commercial objectives #employeeownership #shareschemes
What has been your biggest challenge?
Being a working mum, undoubtedly, and the juggling and prioritising it requires on a daily basis. I've been lucky enough to have hugely supportive employers so I can't imagine how difficult it is for those who are not so blessed in that regard.
What has been your greatest success?
The relationships I've formed. The absolute best bit of my job is that I get to work with inspiring business owners on a daily basis. And I've helped businesses who have got into difficulty with their EIS status to retain reliefs for investors, which can be business critical.
What piece of advice do you wish you had known when starting out?
It's an oldie, but employing people who are better than you really pays off.
Why do you consider long-term strategic advice important to business success?
I wouldn't set out on a long journey without my trusted SatNav; I'd get stuck in traffic, horribly lost in city centres and arrive frazzled and late. And it's the same on a business journey. Except replace the trusted SatNav with a trusted adviser.
If you had a superpower what would it be and why?
I'd make time stand still so I could fit in 101 extra things each day
Emma's Online Masterclass, Employee share ownership de-mystified, is at 12.30pm on 12 July. To register for the Masterclass go here or log into your Classic membership account and go to the events page to join in for free.
If you're an Adviser Classic member and you'd like to host a Masterclass, apply here.
Enterprise Nation has helped thousands of people start and grow their businesses. Led by founder, Emma Jones CBE, Enterprise Nation connects you to the resources and expertise to help you succeed.