MEMBER STORIES
Your online masterclass host for this week can help you make the most of Instagram Stories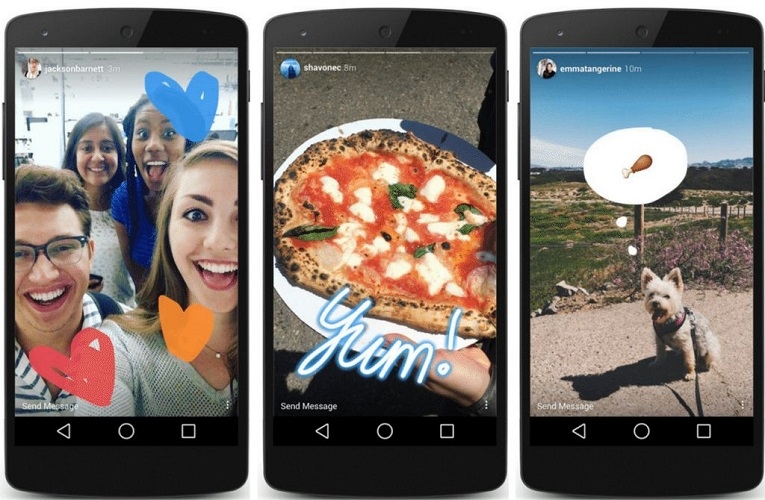 ---
Posted: Mon 12th Nov 2018
Every Tuesday at 12.30pm you can watch an online business masterclass delivered by an adviser member.
This week, Laurie Wang hosted 'Five ways to use Instagram Stories to promote your business' which you can replay here.
If you're not yet a member, free live online masterclasses and access to more than 200 recorded masterclasses are two of many membership benefits. Join now from only £10 a month.
Company founded: 2014
Describe your business in a tweet.
Laurie is an award-winning digital marketing consultant, speaker & trainer. She helps businesses get seen online and attract more customers.
What is your favourite business book and why?
My favourite business book is The Lean Startup.
It taught me the process of agile businesses and to constantly improve based on previous feedbacks, and not to worry about perfection from the start!
Who is your business hero and why?
My business hero is Tina Roth-Eisenberg. I loved her quote and her entrepreneurial spirit in building multiple businesses: "Find that passion project that you think has potential to turn into something big."
What has been your biggest challenge?
My biggest challenge was moving from an employee mindset to an entrepreneur mindset when I first started out.
After years of working for an organisation, it took some adjustment to get used to the flexible schedule of working around my life!
What has been your greatest success?
My greatest success so far has been through my students and the business owners who were able to benefit from my trainings and workshops!
What piece of advice do you wish you had known when starting out?
My one piece of advice is to never stop learning, because in today's ever changing world, by learning and upskilling is the only way to staying relevant in today's digital economy.
Why do you consider long-term strategic advice important to business success?
In any business, if you don't plan, then you plan to fail. Having long-term strategic advice is very important to business success.
If you had a superpower what would it be and why?
I'd love to have the ability to transport myself to the future. As a futurist and influenced by the effects of future trends on marketing, I'd love to see the way that we are approaching marketing in the year 2050!
Replay Laurie's online masterclass, five ways to use Instagram Stories to promote your business, here.
If you're an Adviser member and you'd like to host a masterclass, log in to your member dashboard and go to the content section to apply.
Laurie Wang is a London based award-winning digital marketing consultant who gets businesses seen by audiences that are hungry for their products or services. Her knowledge and understanding of the digital landscape have benefited an eclectic mix of clients from young start-ups to FTSE 100 giants, and more recently Google, where she helped to roll out its digital skills training across the country. She has been featured in EliteDaily, Metro, FT and Fast Company, and has trained industry executives on the power of digital marketing. In 2017, she was named by the British Interactive Media Association as a top Rising Star in the Digital industry. You can find her on Instagram and Twitter at @iamlauriewang. Find out more at https://lauriewang.com.