MEMBER STORIES
Your online masterclass host for this week can help you leverage customer relationships to build more profit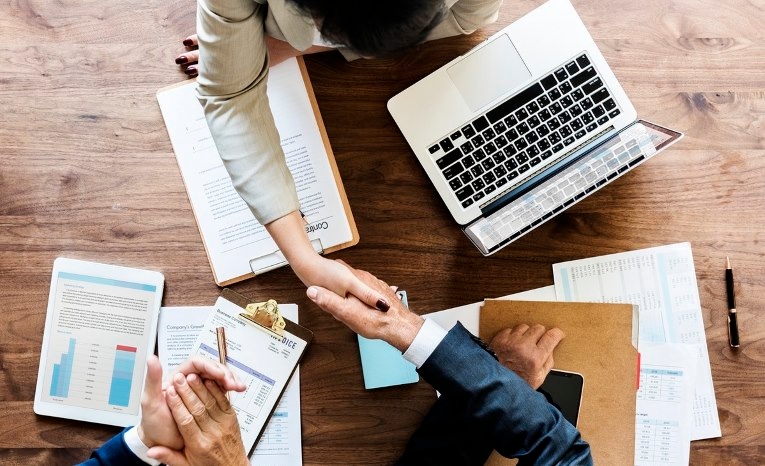 ---
Posted: Mon 5th Nov 2018
Every Tuesday at 12.30pm you can watch an online business masterclass delivered by one of our adviser members.
This week, Daniel Plowright hosted: How to leverage cutomer relationships to create more profit. If you're an Enterprise Nation member, you can replay it here.
If you're not yet a member, free live online masterclasses and access to more than 200 recorded masterclasses are two of many membership benefits. Join now from only £10 a month.
Company: Enquir3
Twitter: @Enquir3
Company founded: 2013
Describe your business in a tweet.
Enquir3: Helping businesses increase profit per customer through retention, cross sales and referrals.
What is your favourite business book and why?
Now Discover Your Strengths (Buckingham & Clifton) because we can't all be great at everything.
Who is your business hero and why?
My Mum & Dad... both ran small businesses, and they just got on with it.
Anyone remember running a business without mobile phones, emails and the internet?
What has been your biggest challenge?
Deciding which opportunity to focus on next.
What has been your greatest success?
Any business we work with that achieves and unexpected (and beneficial) result... It happens a lot more often you might think.
What piece of advice do you wish you had known when starting out?
S*** happens. You can't control everthing, so keep your options open and be flexible.
Why do you consider long-term strategic advice important to business success?
You wouldn't generally set off on a journey without some sort of map or idea where you were going. The 'long-term' is now so much shorter. A 12 month plan with 90 day milestones is the way forward.
If you had a superpower what would it be and why?
The ability to dissolve plastic. But 'Plastic Man' hasn't got quite the same ring to it as 'Iron Man'!
To watch the replay for Daniel's online masterclass, how to leverage customer relationships to create more profit, go here.
If you're an Adviser member and you'd like to host a masterclass, log in to your member dashboard and go to the content section to apply.
"I would also recommend Daniel personally. He is friendly, astute and commercially savvy and a pleasure to do business with." James White - Sales Mentor and Sales Trainer Hi, I'm Daniel and I support a range of businesses through out the UK. With over 25 years experience of business management and ownership I have dealt with the challenges and opportunities a business like yours will face. If I don't have the answer I can pull on an extensive network of sector and function specialists. Exciting times with Enterprise Nation supporting these great initiatives; TSB Business Digital Advisor Heads Up! LinkedIn Profile