MEMBER STORIES
Your online masterclass host for this week can help you create perfect marketing emails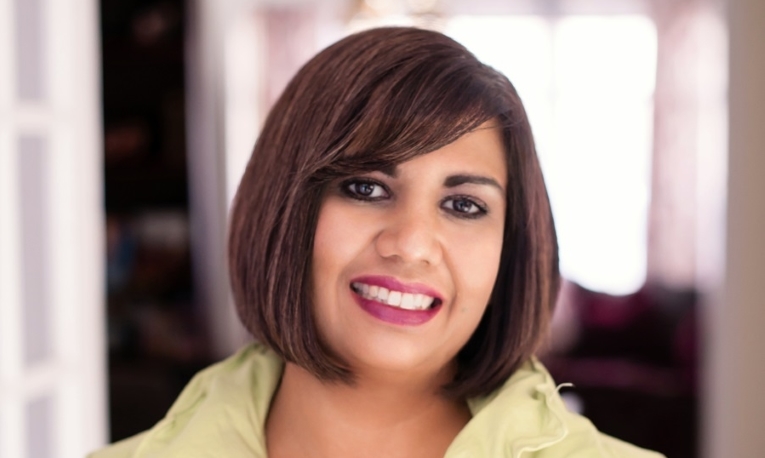 ---
Posted: Mon 29th Jul 2019
Every Tuesday at 12.30pm you can watch an online business masterclass delivered by one of our adviser members.
This week, Minal Patel hosts: How to write marketing emails for any situation.
Live masterclasses are available for free for Enterprise Nation members or £10 for non-members. Register for this week here.
If you're not yet a member, free online masterclasses and an archive of 200+ recorded masterclasses are just one of many benefits. Join now for only £10 a month.
Describe your business in a tweet.
I help small businesses find new and repeat business by showing them how to make their marketing more effective.
What is your favourite business book and why?
How to talk to anyone by Leil Lowndes. It's helped me figure out how to network in a way that works for me. I used to avoid networking events, but when I started my business, I knew I had no choice. I'd read this book years earlier but went back to it to help me build my confidence.
Who is your business hero and why?
My parents. They had various businesses whilst I was growing up and instilled in me the rewards hard work brings. I saw first hand, from a young age, what goes into running a business - there are no shortcuts, even if people tell you there are.
What has been your biggest challenge?
Juggling everything. When I was employed, marketing was my sole job. Now I'm sales, business development, product marketing, office manager, IT, accounts... did I miss anything?
What has been your greatest success?
Helping one of my clients to win marketing team of the year at their industry's awards. I do all their marketing and it made me very proud to have helped them achieve this accolade.
What piece of advice do you wish you had known when starting out?
Be watertight with your terms of business. We struggle enough to get paid on time, and there are always people who will question the work you have done. Avoid this with contracts and terms of business that stipulate exactly what you will do and what is expected of the client.
Why do you consider long-term strategic advice important to business success?
Because I don't have all the answers. I need an outside perspective from someone who's been there and done that. I don't want to waste time and money making mistakes I could avoid. Also, sometimes you need someone to lift you out of the every day to think about the future.
If you had a superpower what would it be and why?
To see into the future. That way, I'd know when a client was going to drop a project on me with very little notice, or opportunities I might miss through blinkered vision.
How has Enterprise Nation Adviser membership helped your business?
Being an adviser member has opened up opportunities, such as becoming a She Means Business Trainer. That, in turn, has enabled me to host events locally to help the types of businesses I love, with the power of Enterprise Nation behind me.
I also get to do things like the webinar on 30 July!
Register for Minal's masterclass, how to write marketing emails for any situation, here.
If you're an adviser member and you'd like to host a masterclass, log in and go here.
Is marketing a mystery to you? Well, I want to demystify it and help give your marketing more focus. Every business owner can do their own marketing if they need to, and I'll show you how.