MEMBER STORIES
Your online masterclass host for this week can help you choose the perfect accountant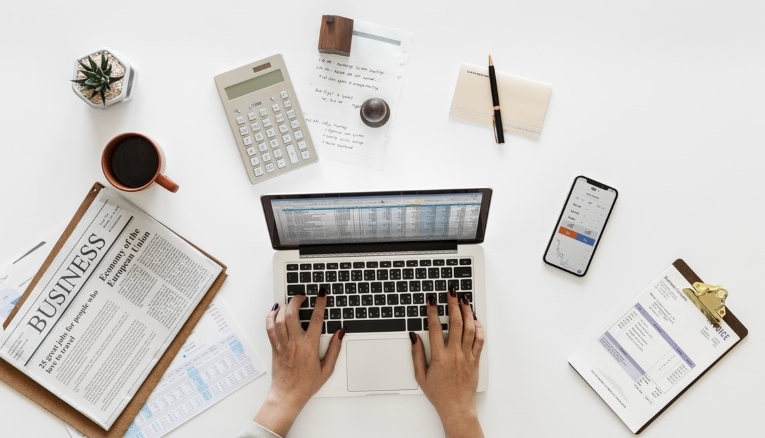 ---
Posted: Tue 30th Oct 2018
Every Tuesday at 12.30pm you can watch an online business masterclass delivered by one of our adviser members.
This week, Enterprise Nation and ICAEW member Nadia Hossen Mamode shared tips on how to choose an accountant. If you're an Enterprise Nation member, you can replay the masterclass here.
Masterclasses are available at a cost of only £10 each or free for Enterprise Nation members. Members can also replay more than 200 masterclass recordings on demand.
If you're not yet a member, free online masterclasses are just one of many benefits. Join now from only £10 a month.
Company founded: 2018
Describe your business in a tweet.
@BeeAccountancy the ICAEW chartered accountant is a fellow entrepreneur who works with you to start up from an idea and grow your business.
What is your favourite business book and why?
The E-Myth Revisited: Why Most Small Businesses Don't Work and What to Do About It eBook by Michael E. Gerber
If you understand the technical work of a business, you don't necessarily understand the business that does that technical work. This book explains how to make your business less people-dependent by having the right systems and processes in place.
This empowered me to see my business grow bigger than me.
Who is your business hero and why?
Julie Deane of The Cambridge Satchel Company. Julie is a fellow ICAEW chartered accountant and started her business from her kitchen table to provide the best for her children.
She shows that you don't need a lot of money to start up a hugely successful business. She sticks to her values and is preserving British manufacturing.
She is living proof that with motivation, determination and ambition anything is possible in business.
What has been your biggest challenge?
Having worked with teams throughout my employment years, I found it difficult when I initially started as a solopreneur.
While I loved the freedom of steering the business into whatever direction I wanted it to go, I missed being challenged on my decisions. I missed talking to someone about my vision for my own business and where I wanted it to go.
My business was providing this service to my clients and their businesses. I needed this service for my own business. I now spend an hour each week with my business coach working on my business.
What has been your greatest success?
When I set up my business, I had a client avatar in mind. She was based on a real business owner. I based my marketing around that one person who represented my target market.
About seven months after I set up, she actually approached me to provide my services to her business.
This gave me a massive confidence boost!
What piece of advice do you wish you had known when starting out?
If you are starting up a business you will initially have to wear a number of hats. There is no point trying to wear all the hats at the same time.
Put time in your diary, turn off all notifications, wear one hat at a time, and give each individual task 100% of your attention.
Why do you consider long-term strategic advice important to business success?
You may be at start-up stage but you need to have a clear vision of what business success means to you.
Many small business owners make decisions which are not in line with business growth. To make a success of your business, you need to make the decisions now that will impact on the success of your business in the future.
However, you don't have to do it on your own. There are advisers who can help you!
If you had a superpower what would it be and why?
The ability to turn everything I touch into chocolate! Are you really asking 'why'?!
You can watch Nadia's online masterclass on how to choose an accountant here.
If you're an Adviser member and you'd like to host a masterclass, log in to your member dashboard and go to the content section to apply.
Hello fellow entrepreneur! I am the founder of VCCA, a firm of Chartered Accoutants helping entrepreneurs achieve profitable business growth by using accurate and timely financial information. I started my accounting career in 2011 and worked as financial auditor in London for a number of years. My real passion has always been in entrepreneurship and in 2018 I set up a specialist accountancy firm focusing on the needs of small business owners. I am now based in Cheltenham, and we work with businesses throughout the UK.