MEMBER STORIES
Your online masterclass host for this week can help you build an ethical business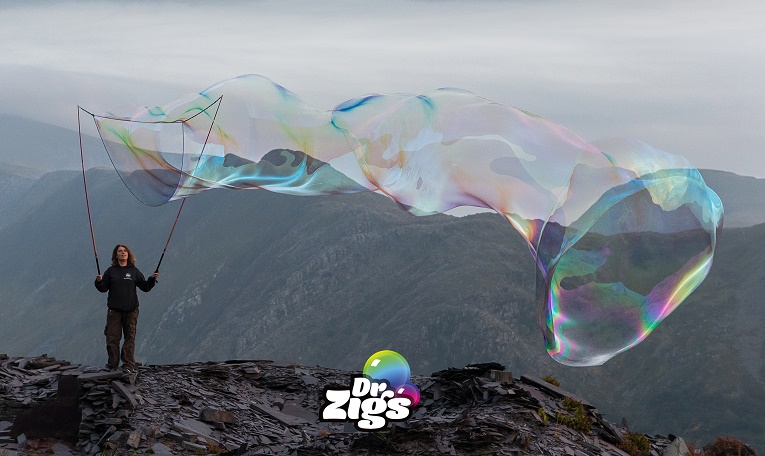 ---
Posted: Tue 23rd Jul 2019
Every Tuesday at 12.30pm you can watch an online business masterclass delivered by one of our adviser members.
This week, Paola Dyboski-Bryant hosts: How to build an ethical brand.
Live masterclasses are available for free for Enterprise Nation members or £10 for non-members. Register for this week here.
If you're not yet a member, free online masterclasses and an archive of 200+ recorded masterclasses are just one of many benefits. Join now for only £10 a month.
Describe your business in a tweet.
Home to the best eco ethical giant bubble toys in the world. "Dr Zigs is a revelation" Best Buy Eco Toys 2019 - The Independent.
What is your favourite business book and why?
You can be Badass at Making Money by Jen Sincero.
For some reason I haven't made my millions yet, but firmly plan to, this book is just a great reminder.
Who is your business hero and why?
Annita Roddick. She proved business could make money and change the world.
What has been your biggest challenge?
Not only getting my brand out there, but also educating people in what are Giant Soap Bubbles.
What has been your greatest success?
Plenty! Breaking two Guinness World Records for most people making Giant Bubbles using our toys is right up there.
What piece of advice do you wish you had known when starting out?
That you don't have to do event yourself.
Why do you consider long-term strategic advice important to business success?
Do what you love. Don't give up. Mistakes are golden. And take time to make bubbles.
If you had a superpower what would it be and why?
I would be able to brain zapp politicians and leaders into being good people because there is nothing wrong in wishing for world peace - and then they would also buy more of my bubbles.
How has Enterprise Nation adviser membership helped your business?
Enterprise Nation is such fantastic and well respected platform, that it's a real honour to be part of it, and a named business on the platform too.
Register for Paola's masterclass, how to build an ethical brand, here.
If you're an adviser member and you'd like to host a masterclass, log in and go here.
I've always worked for myself and been a bit of a maverick. I started in business probably at the age of 8, making and selling beaded bracelets which I would sell on the passeggiata in Liguria in Italy where I grew up. I believe life is a great adventure and this has allowed me to have a wonderful and eclectic journey along the way. I've always worked freelance, self-employed, or running my own business. I left home at 17, I've worked as an interpreter, a market-researcher, a professional sailor, a marine biologist, an artist, a boat builder, an ethnographer. I went to Uni after my first two children were born, and undertook my degree in Sustainable Tourism, and my Masters in Marine Conservation whilst a single parent. I have sailed across the Atlantic, I worked with an indigenous tribe in the rainforests of Central America – with my children in tow. In 2011 I set up and started Dr Zigs. I came across the bubbles thanks to my youngest son Ziggy – as a toddler Ziggy loved bubbles used to get crazy giggling fits when he saw them. From a curious hobby to a kitchen table start up, we are now award winning for our sustainable approach to business – and manufacture and produce some of the highest quality and most eco-friendly, low plastic, palm-oil free, bubbles in the whole world. Dr Zigs has become the perfect vehicle for allowing me to explore a creative business flair, and a passion for entrepreneurship, imbued with the ethical and environmental drive which has so influenced my life. Running Dr Zigs allows me to be innovative and disruptive, and all the while spreading happiness - one bubble at a time! Day to day, I still love travelling, love the outdoors, and growing my own veg. I'm still passionate about human rights, the environment and our oceans. I love to sail, and love my other job of being a mother to three of the most awesome people in the world.