MEMBER STORIES
Your online masterclass host for this week: An expert who helps entrepreneurs triple their yearly income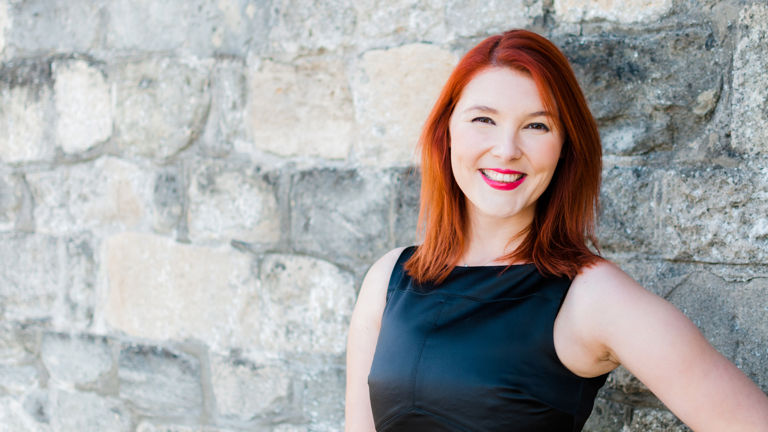 ---
Posted: Mon 5th Mar 2018
Every Tuesday at 12.30pm you can watch an online business masterclass delivered by one of our Adviser members.
This week, Jessica Lorimier hosts: How to never get another 'no' on a sales call
Masterclasses are available at a cost of only £10 each. To register for this week's event at 12.30pm on 6 March, go here.
Members can watch every weekly masterclass for free! To register, log in to your Enterprise Nation account and go to the events page where the discount will be automatically applied.
If you're not yet a member, free masterclasses are one of many benefits. Join from only £3 a month!
Company: Smart Leaders Sell
Twitter: @JessicaLorimer
Company founded: 2014
Describe your business in a tweet.
Helps entrepreneurs triple their yearly income with ease!
What is your favourite business book and why?
Four Hour Work Week by Tim Ferris.
This book helped me understand my value in my business and the roles that I needed to play. It taught me to delegate appropriately and made the process a lot easier.
Who is your business hero and why?
Jo Malone. She created her first products in her own bathroom with her dad to help her.
From humble beginnings, she built a luxury brand that had global domination - and still remains a savvy business owner, author and thoroughly nice person.
What has been your biggest challenge?
Learning to fail.
Setting up a business is hard and we experience regular set-backs or 'failures'.
As a recovering perfectionist, my biggest challenge has been accepting that I cannot always get it right first time and that long term business success requires resilience and adaptability.
What has been your greatest success?
My clients' successes are my biggest successes.
I've taken clients from making £2,000 per month to making £197,000 per month (in less than six months!).
I've also helped clients make their first sales, scaled their profit pathways, trebled their yearly income and automate their sales to scale past the six figure mark.
Personally, my biggest success would be hitting number one on Amazon and beating Gary Vee in the Hot New Releases and Sales and Marketing categories!
What piece of advice do you wish you had known when starting out?
Build the business you WANT, not the one you are told that you can have.
There are so many sales and marketing strategies out there - and all of them work, if you do.
The key element to long-term business success though, is that you really have to love what you do and build the business you want, around the life you want rather than creating another 9-5 that you hate.
Why do you consider long-term strategic advice important to business success?
Quick fixes and miracle cures just don't last.
Long-term, strategic advice equals long-term growth, long-term success and ultimately long-term happiness.
If you had a superpower what would it be and why?
Mind reading. I'd love to know what commuters are really thinking!
To register for Jessica's masterclass, How to never get another 'no' on a sales call, go here or log in to your account and go to the events page to join in for free.
If you're an Adviser member and you'd like to host a masterclass, apply here.