MEMBER STORIES
Your online masterclass host for this week: An entrepreneurial mindset expert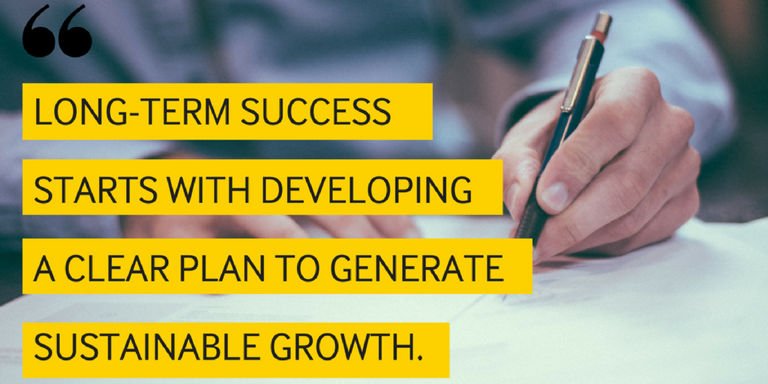 ---
Posted: Mon 3rd Jul 2017
Every Tuesday at 12.30pm you can watch an online business masterclass delivered by one of our Adviser members.
This week, Dennis Foster hosts: How to adopt an entrepreneurial mindset for business success.
Masterclasses are available at a cost of only £10 each. To register for this week's event at 12.30pm on 4 July, go here.
Members can watch every weekly masterclass for free! To register, log in to your Enterprise Nation account and go to the events page where the discount will be automatically applied.
If you're not yet a member, free masterclasses are one of many benefits. Join from only £3 a month!
Company: Meta-Learning Solutions
 
Company founded: 2007
What is your favourite business book and why?
Who Moved My Cheese by Dr Spencer Johnson, the author of One Minute Manager.
The story is a metaphor created by the author of how a change situation, which so many people,and businesses alike face on a regular basis, and yet somehow have difficulty in accepting the new form their world is shaping up to be.
The story is a simple observation of how some people make change happen, some people watch while it happens and others stand by and ask 'what the hell happened?'
Who is your business hero and why?
My business heroes are people who have brought me to the realisation over many phases in my life that we all have the potential to achieve whatever it is we want to do.
Among these are Sun Tzu, who wrote The Art of War over 2000 years ago, Helen Keller (1880-1968) who was born blind yet managed to achieve awesome things and Anita Roddick (1942-2007) who opened the first Body Shop in 1976.
Sun Tzu said: "There are three types of leader: The bad leader is one who people despise. The good leader is one who people respect. The extraordinary leader is one of whom the people say 'we did it ourselves.'"
Helen Keller said: "I am only one; but still I am one, I cannot do everything, but still I can do something".
While Anita Roddick said: "If you think you're too small to have an impact, try going to bed with a mosquito"
Describe your business in a tweet.
We create a learning environment to spark the focus, clarity and balance needed to impact on personal and professional development.
What has been your biggest challenge?
The time when you need to do something is when no one else is willing to do it, when people are saying it can't be done. Overcoming people's negative and passive emotions, feelings and words and replacing them with positive, pro-active alternatives is a continuing challenge I welcome.
What has been your greatest success?
I left school at age 16 with just 3 O Level passes to my name, Gaining a globally recognized MBA degree without a recognized academic background at aged 47 was a real achievement. Since then, I have embarked on 3 different careers and enjoyed personal and professional fulfilment continuously.
What piece of advice do you wish you had known when starting out?
"The brave man is not he who does not feel afraid, but he who conquers that fear." (Nelson Mandela from Long Walk to Freedom).
Why do you consider long-term strategic advice important to business success?
Every business, large and small needs to develop a clear approach to generating a sustainable growth. A positive cash flow will eventually yield profits that ensure long-term success. The planning process starts with evaluation, moves on to communication and finally, culminates in implementation. But even then, work is not finished: The process must be continually monitored, evaluated and updated.
There's no way that you can anticipate every possible contingency. By staying flexile, you'll be better able to see the options and opportunities, and be more willing to change course, as opposed to staying doing the same thing over and over again.
If you had a superpower what would it be and why?
There's a Facebook group which has many different contributions to this question from many different people. I prefer to guide people to read these ideas/suggestion rather than offer my own.
To register for Dennis' online masterclass, how to adopt an entrepreneurial mindset for business success, go here or log in to your account and go to the events page to join in for free.
If you're an Adviser member and you'd like to host a masterclass, apply here.
Enterprise Nation has helped thousands of people start and grow their businesses. Led by founder, Emma Jones CBE, Enterprise Nation connects you to the resources and expertise to help you succeed.