MEMBER STORIES
Your online masterclass host for this week: A presenting on video expert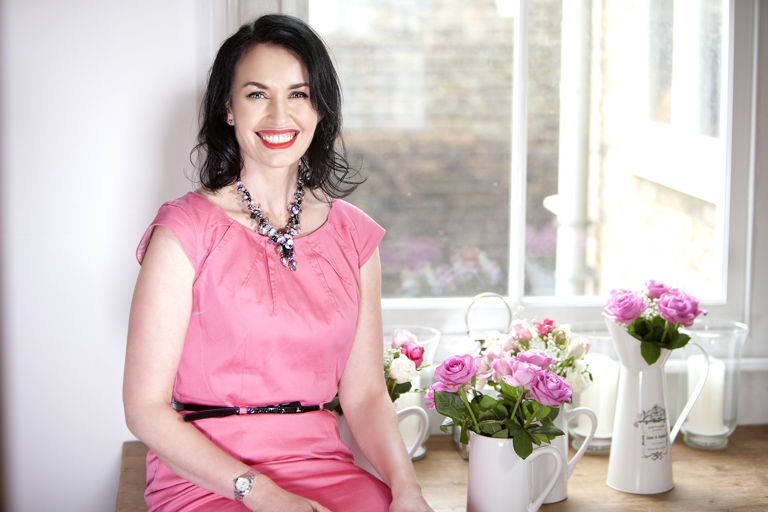 ---
Posted: Tue 16th Jan 2018
Every Tuesday at 12.30pm you can watch an online business masterclass delivered by one of our Adviser members.
This week, Lucy Griffiths hosts: How to get confident on camera when making professional videos
Masterclasses are available at a cost of only £10 each. To register for this week's event at 12.30pm on 9 January, go here.
Members can watch every weekly masterclass for free! To register, log in to your Enterprise Nation account and go to the events page where the discount will be automatically applied.
If you're not yet a member, free masterclasses are one of many benefits. Join from only £3 a month!
Company: Lucy Griffiths
Twitter: @sparkledarlings
Company founded: 2017
What is your favourite business book and why?
Start with Why by Simon Sinek. It's such a compelling and great way to think about what you do, and why you do it. It absolutely made me rethink my messaging, and ensure that I am inspiring rather than just ticking boxes in what I do.
Who is your business hero and why?
Sarah Blakely from Spanx. She's a self-made female billionaire and there ain't many of those!
She created a business while working in her 9-5, and she managed to get her brand in big department stores while still working the day job, and has a wonderful mix of daring-do and gutsiness.
Describe your business in a tweet.
Helping entrepreneurs harness the power of video and get confident on camera to be seen, heard and paid.
What has been your biggest challenge?
I set my business up on maternity leave, and I really struggled with setting up my business while juggling motherhood.
Once I'd figured out how to find the right balance, it got a lot easier (but it's always a challenge!).
What has been your greatest success?
Making a profit in my first year of business, and being asked to speak at some major events as a keynote speaker, even when it petrifies me!
What piece of advice do you wish you had known when starting out?
Get everything legally watertight so that people cannot try and claim your brand name.
Dealing with the legal issues, and deciding what name to then change to, forced me to rethink what I was doing, and how I did it.
Why do you consider long-term strategic advice important to business success?
It's so important to know where you're heading, and what your objectives for the year (or five years are).
Often I know what I want, but I have no idea how I'm going to get there.
If you had a superpower what would it be and why?
Teleport myself across the airwaves to avoid travelling and commuting, and to enable me to deliver training sessions around the world and still be home for bath and bed time with my son.
To register for Lucy's masterclass, how to get confident on camera when making professional videos__, go here or log in to your account and go to the events page to join in for free.
If you're an Adviser member and you'd like to host a masterclass, apply here.
I'm Lucy Griffiths, and teach business owners how to create courses and get their lives back. Creating a course can enable you to diversify your income, and create more flexibility for your life. Two years ago, I was on the entrepreneurial hamster wheel, and had a small production company creating videos for businesses. But it wasn't sustainable. I created a series of courses, and in the process I've sold over 30,000 courses and have a revenue of multi 6-figures. I have a global team, but I work from my spare room at home and I work school hours. I'm an introvert, and I'm shy. Selling courses enables me to sell, without "selling". Before setting up my business, I was a TV reporter working for global news organisations. While working as a journalist, I interviewed many global leaders like Barack Obama, Hilary Clinton, Tony Blair, and interviewed Hollywood A-listers like Nicole Kidman, Angelina Jolie and Hugh Jackman. I spent twenty years working in journalism and television reporting and producing for television, radio and newspapers. I have a Masters Degree in Personal and Business Coaching, a Masters Degree in International Journalism, and a BA Honours Degree in Communications and I'm registered with the International Coaching Federation.