MEMBER STORIES
Your online masterclass host for this week: A mobile marketing expert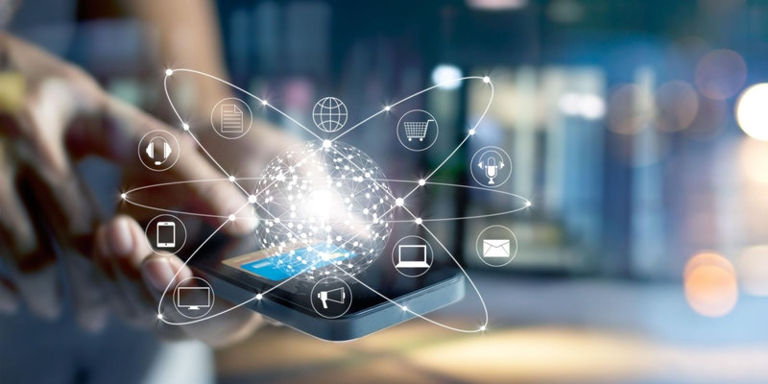 ---
Posted: Mon 17th Jul 2017
Every Tuesday at 12.30pm you can watch an online business masterclass delivered by one of our Adviser members.
This week, Joyce Ong hosts: Mobile marketing made easy
Masterclasses are available at a cost of only £10 each. To register for this week's event at 12.30pm on 18 July, go here.
Members can watch every weekly masterclass for free! To register, log in to your Enterprise Nation account and go to the events page where the discount will be automatically applied.
If you're not yet a member, free masterclasses are one of many benefits. Join from only £3 a month!
Company: Eazi-Apps
Twitter: @Joyce_Ong_EA and @MarketingTechLDN
Company founded: 2013
What is your favourite business book and why?
I've been reading loads of online blogs, newspapers, research and magazines but not books as I hardly have the attention span nor time to read a book from cover to cover!
My favourite information sources are: Forbes, Entrepreneur, Inc.com, Harvard Business Review articles, FT.com and The Economist plus loads of digital marketing and technology related articles and research for my work. They are all insightful and inspiring reads which has shaped my thinking.
Who is your business hero and why?
I particularly like the story of Michelle Mone and how she grew up poor and made it big. Also the migrants in London I've met who've made it big in their own way and on their own terms.
Describe your business in a tweet.
Mobile marketing specialist and app developer for SMEs. I help businesses build customer loyalty and convert followers into real customers!
What has been your biggest challenge?
Recognising when it's time to call it a day, acknowledging a previous business I started wasn't a success as I had expected, and most of all, moving on and learning from the whole experience.
What has been your greatest success?
Being agile, analytical and strategic in the way I approach business, and having satisfied clients who appreciate my work and the service I provide
What piece of advice do you wish you had known when starting out?
Gosh, where do I start? Passion in your business idea helps but make sure you've done your research and know there is a demand for your product or service first. Also try to plan your time well and do things with intention. Try saying no to things which don't serve you or your business.
Why do you consider long-term strategic advice important to business success?
It pays to try and get things right from the beginning as mistakes can be costly and a huge waste of time.
Therefore it's always helpful for the business owner to be self aware and to know your own strengths and weaknesses when building a team.
If you don't have a team, it pays to get advice or some help to fill your own skills gap so that you can become better equipped to lead a business.
If you had a superpower what would it be and why?
Time travel! So that I can go back in time to correct the mistakes I have made ;)
To register for Joyce's online masterclass, mobile marketing made easy, go here or log in to your account and go to the events page to join in for free.
If you're an Adviser member and you'd like to host a masterclass, apply here.
Enterprise Nation has helped thousands of people start and grow their businesses. Led by founder, Emma Jones CBE, Enterprise Nation connects you to the resources and expertise to help you succeed.