MEMBER STORIES
Your online masterclass host for this week: A LinkedIn expert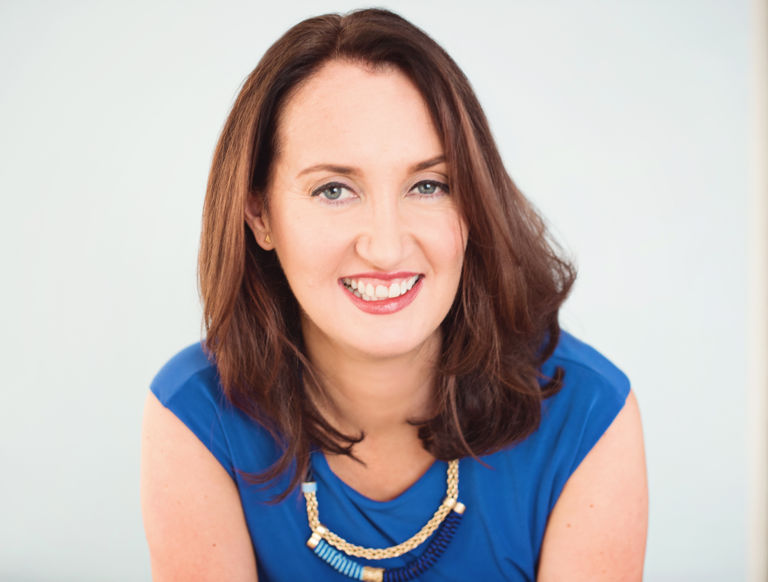 ---
Posted: Mon 18th Dec 2017
Every Tuesday at 12.30pm you can watch an online business masterclass delivered by one of our Adviser members.
This week, Jennifer Corcoran hosts: How to maximise the power of your LinkedIn profile
Masterclasses are available at a cost of only £10 each. To register for this week's event at 12.30pm on 19 December, go here.
Members can watch every weekly masterclass for free! To register, log in to your Enterprise Nation account and go to the events page where the discount will be automatically applied.
If you're not yet a member, free masterclasses are one of many benefits. Join from only £3 a month!
Company: My Super Connector
Twitter: @SuperConnector
Company founded: 2017
What is your favourite business book and why?
Personal Branding for Brits: How to promote yourself, raise your profile and get ahead...without sounding like an idiot by Jennifer Holloway.
It does what it says on the cover and has given me a great insight into personal branding. I love Jennifer's quirky sense of humour too and I giggled my way through this book.
Who is your business hero and why?
My business hero is Vanessa Vallely who is the CEO of WeAreTheCity.
I had the privilege of winning a place on a workshop with Vanessa several years ago called 'Project You'. That workshop really got me to reflect on who I was and where I wanted to go.
Vanessa encouraged me to blog and to investigate social media and several years on I've guest blogged on about 50 sites and I'm now running a social media consultancy! Life changing doesn't even cover it.
Vanessa is a massive supporter and champion of women in business. She set up the Rising Star awards several years ago for women in the pipeline below senior management level and it was my honour to win one in 2016. She is a massive advocate for networking, personal branding, giving value and paying it forward.
Describe your business in a tweet.
My Super Connector helps entrepreneurs & small biz owners to polish up their online profiles & connect with finesse #socialmedia #ENmember
What has been your biggest challenge?
My biggest challenge has undoubtedly been the fact that I'm an introverted entrepreneur.
Public speaking does not come easy to me but I've embraced opportunities and have been a guest on the radio, on podcasts, on webinars, on tweet chats, a guest blogger, hosted workshops, hosted clinics and 121s.
I've finally come to accept that as an introvert I still have a lot to give and in 2018 I hope to embrace my fear of video head on!
What has been your greatest success?
This year I was delighted to be awarded with the title of Social Media Consultant of the Year - South England by CV Magazine.
In my former life I was an award winning PA so it felt fantastic to be recognised for my new business skills.
I've also featured on the cover of Business Rocks Magazine which was a high and thanks to Enterprise Nation, I've been invited along to 10 Downing Street along with 20 other amazing business owners.
What piece of advice do you wish you had known when starting out?
As an introvert you will still have to put yourself out there.
I naively thought that I would create my website and launch it and then sit back and wait and the customers would come in. How wrong was I!
You build yourself up for the website launch but the real work then starts. I laugh now looking back.
I also think it's important to have a business plan and financials in place from the off otherwise you are not working towards a goal and just meandering with no clear focus or strategy. You need some accountability from the off to keep you on track.
Why do you consider long-term strategic advice important to business success?
At the end of the day, you are not just building a business, you are building a brand and a new life/future.
You need to have a strategy in place in order to achieve this rather than random tactics. Tactics are great but as is the case in any war, strategy trumps tactics any day.
Online marketing can feel like a bit of a battle to get exposure and cut through the noise which is why I try to help my clients with a clear social media strategy that they can adhere to and get results from.
If you had a superpower what would it be and why?
I think that any business owner would like the gift of being able to look into the future!
It would be fantastic to be able to predict trends and adapt asap. This year I've had a lot of hindsight versus foresight!
To register for Jennifer's masterclass, how to maximise the power of your LinkedIn profile__, go here or log in to your account and go to the events page to join in for free.
If you're an Adviser member and you'd like to host a masterclass, apply here.
Social Media Consultancy