MEMBER STORIES
Your online masterclass host for this week: A lead generation expert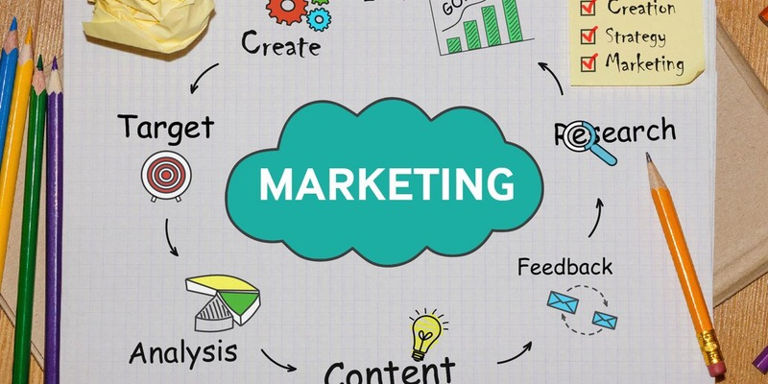 ---
Posted: Mon 19th Dec 2016
Every Tuesday at 12.30pm you can watch an online business masterclass delivered by one of our Adviser members.
This week, marketer Russell Streeter hosts: Why everything you've heard about generating leads is wrong
Masterclasses are available at a cost of only £10 each. To register for this week's event at 12.30pm on 20 December, go here.
Don't forget that members can watch every weekly masterclass for free! To register, log in to your Enterprise Nation account and go to the events page where the discount will be automatically applied.
If you're not yet a member, free masterclasses are just one of many benefits. Join now from only £4 a month!
**
Company: ** Excelsior Business Development
Twitter: @russellstreeter
Company founded: 2012
What is your favourite business book and why?
The Art of War by Sun Tzu. The principles are equally relevant to businesses today. Strategy, planning, preparation and honest assessment of your strengths and weaknesses are all required to run a successful enterprise.
Who is your business hero and why?
Steve Jobs for his focus on innovation, problem-solving leading the market, rather than following it. He may have come up with a few duds using this approach, but the winning products more than made up for them!
Describe your business in a tweet.
Helping small business owners to generate leads, boost profits, reduce stress and have their best year in business!
What has been your biggest challenge?
Balancing work with family. When you work from a home office and you enjoy what you do, the lines between work and family time can be blurred. Especially with smartphones that are always connected!
I had to learn to force myself to switch off and close the door. Family time is important, as is downtime. Also, I advise clients on how to automate and outsource processes, so that they can get back in control of the business and not work so hard. So I need to practise what I preach.
In fact, the time that I am not working can often be beneficial to the business, because switching off can be a great way to stimulate new ideas and solutions to problems. Good ideas often pop into my head when we're at the playing field, or shopping, or on long drives!
What has been your greatest success?
One client of mine achieved record monthly sales (twice) during her best year in business. But the best part was that she was able to take a two week holiday with her family, her first holiday since starting the business three years earlier.
What piece of advice do you wish you had known when starting out?
You will never have time to do everything and so an important part of being successful is knowing what is important, which areas to focus on, which people you can help and being careful not to take on too much.
You have to be disciplined, and prepared to say no, in order to be as effective as possible. But you also need to concentrate on the tasks that will bring the best results. It's so easy to get distracted by tasks that are easy or fun!
Why do you consider long-term strategic advice important to business success?
It's estimated that as many as 96% of all small businesses fail within their first five years. The main reason for this tremendously high failure rate has to do with the lack of expertise when it comes to generating leads and making the phone ring. But there's also an additional problem to consider; most small business owners use a tactical marketing approach instead of a strategic approach. Yet "tactics without strategy is the noise before defeat" as Sun Tzu said. This is the main reason why some business owners seem busy all of the time, but ultimately fail.
If you had a superpower what would it be and why?
Persistence. It's the one superpower that we can all possess, if we try hard enough. But most of us don't. Jobs, Branson, Gates; they were all successful because they persevered.
I suppose I would also love to be able to fly!
Russell's masterclass, why everything you've heard about generating leads is wrong, is at 12.30pm on 20 December. To register for the masterclass go here or log in to your membership account and go to the events page to join in for free.
If you're an Adviser member and you'd like to host a Masterclass, apply here.
Enterprise Nation has helped thousands of people start and grow their businesses. Led by founder, Emma Jones CBE, Enterprise Nation connects you to the resources and expertise to help you succeed.