MEMBER STORIES
Your online masterclass host for this week: A food business expert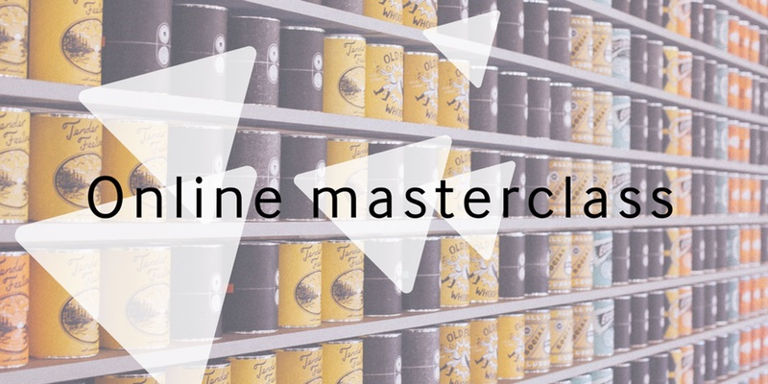 ---
Posted: Mon 8th Jan 2018
Every Tuesday at 12.30pm you can watch an online business masterclass delivered by one of our Adviser members.
This week, former TV reporter Lucy Griffiths hosts: How to get confident on camera when making professional videos.
Masterclasses are available at a cost of only £10 each. To register for this week's event at 12.30pm on 9 January, go here.
Members can watch every weekly masterclass for free! To register, log in to your Enterprise Nation account and go to the events page where the discount will be automatically applied.
If you're not yet a member, free masterclasses are one of many benefits. Join from only £3 a month!
Company: Asset Research
Twitter: @Tessa_Stuart
Company founded: 1990
What is your favourite business book and why?
The Likeable Expert: 121 Insights to Start Your Day And Your Business by Michael J Katz.
Bite-sized insightful one a day one page reads that are simple to do and great little nudges on being more human and likeable in your business.
Who is your business hero and why?
Emma Jones of Enterprise Nation.
Emma should be renamed Energetic Emma Jones. She is totally tireless in supporting start-ups and an astoundingly effective MC of Enterprise Nation events.
Describe your business in a tweet.
Tessa helps food brands nail their branding messages to get maximum sales from shoppers in the super-competitive supermarket aisles.
What has been your biggest challenge?
Getting relaxed about going up to total strangers who are shopping and chatting to them about the brands they buy  and filming their comments!
What has been your greatest success?
Working with Innocent Drinks, Unilever, Wahaca, Nakd, and new brands.
Publishing two helpful books for food businesses on Amazon. Speaking at Enterprise Nation Food Exchanges and most of all, meeting so many inspirational food founders.
What piece of advice do you wish you had known when starting out?
That everything takes longer than you think, and it's not your fault, it's just the way it is.
Why do you consider long-term strategic advice important to business success?
It can help you out of the doldrums and take you to the next level of growth.
If you had a superpower what would it be and why?
To fly, so I could get about London faster, and get perspective on the world below.
To register for Tessa's masterclass, how to get your food product flying off the shelves__, go here or log in to your account and go to the events page to join in for free.
If you're an Adviser member and you'd like to host a masterclass, apply here.
Enterprise Nation has helped thousands of people start and grow their businesses. Led by founder, Emma Jones CBE, Enterprise Nation connects you to the resources and expertise to help you succeed.