MEMBER STORIES
Your online masterclass host for this week: A Facebook marketing expert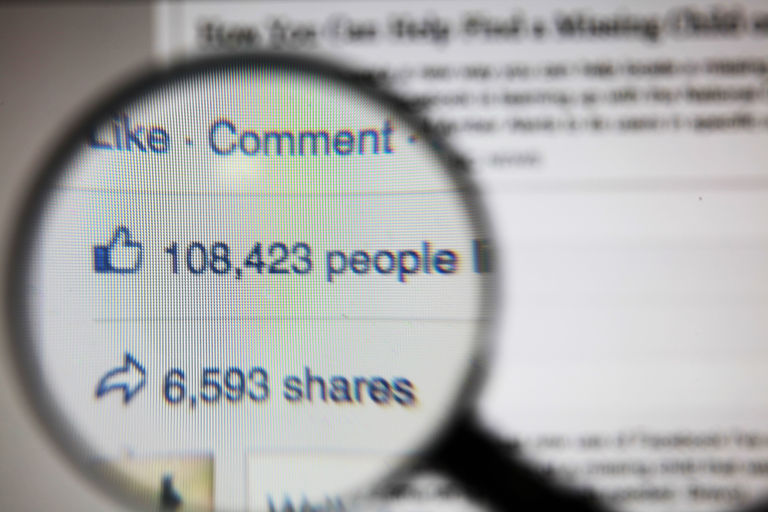 ---
Posted: Tue 21st Nov 2017
Every Tuesday at 12.30pm you can watch an online business masterclass delivered by one of our Adviser members.
This week, Michelle Purse hosts: How to maximise Facebook marketing for really busy small business owners.
Masterclasses are available at a cost of only £10 each. To register for this week's event at 12.30pm on 21 November, go here.
Members can watch every weekly masterclass for free! To register, log in to your Enterprise Nation account and go to the events page where the discount will be automatically applied.
If you're not yet a member, free masterclasses are one of many benefits. Join from only £3 a month!
Company name: My Outsourced Marketing Team
Twitter: @michellempurse
Company founded: 2010
What is your favourite business book and why?
How To Win Friends And Influence People by Dale Carnegie.
It's more relevant now then ever, especially when it comes to dealing with 'keyboard warriors' through social media.
Wonderful advice about why no one wins an argument and how to handle the situation gracefully. I recommend it to everyone. There is sound and practical advice in every chapter. The best being: "To be interesting to others, you must be interested in others." Golden.
Who is your business hero and why?
Safia Minney, author of Slow Fashion, founder of People Tree, and MD of Po-Zu. She created a business based on her principles (fair trade and ethical fashion) they are intrinsic to her business just an add-on.
I admire people with principles that use them to drive change through business instead of using just activism and benevolence. We have to show the world that it's not just nice to be ethical, it actually pays to be.
I feel it's the only way to make a change within the market in which we operate.
Describe your business in a tweet.
I help small and ethical business owners with their online sales, marketing and social media presence.
What has been your biggest challenge?
Working alone for seven years and making sure that the hours I work are effectively spent.
Sometimes more isn't better. In fact mostly it isn't. I am programmed to try to multi-task and keep plates spinning.
I find that increasingly a ineffective way to work. So learning to focus on doing one thing at a time well has been quite a challenge but when I do, it rewards me with a successful outcome.
What has been your greatest success?
Developing a small but very supportive network of other business that provide professional and personal support daily.
We meet up every two months or so, but have a slack group where we check in daily for support, advice and inspiration. It's been wonderful for support, accountability and friendship.
What piece of advice do you wish you had known when starting out?
No one hands out prizes for working the most hours. Take Fridays off as you'll be frazzled and unproductive after a long week.
Take the day to refresh yourself, do personal admin, have lunch with a friend, go for a walk, take a pilates class.
Your business will benefit from it and so will you.
Why do you consider long-term strategic advice important to business success?
I think planning your business for the long-term allows you to live your life for today. There is too much emphasis on immediate results.
I've seen a lot of start ups fall down as soon as the initial capital runs out. Starting up is easy; there is investment and enthusiasm. Staying up is what separates the mice from the (wo)men when the cash no longer flows and there are tough decisions to make.
A business has to be profitable and sustainable, or it's not a business, however well meaning the intention.
If you had a superpower what would it be and why?
To be able to switch off from work at 6pm each day.
To register for Michelle's online masterclass, how to maximise Facebook marketing for really busy small business owners, go here or log in to your account and go to the events page to join in for free.
If you're an Adviser member and you'd like to host a masterclass, apply here.
Enterprise Nation has helped thousands of people start and grow their businesses. Led by founder, Emma Jones CBE, Enterprise Nation connects you to the resources and expertise to help you succeed.