MEMBER STORIES
Your online masterclass host for this week: A business process expert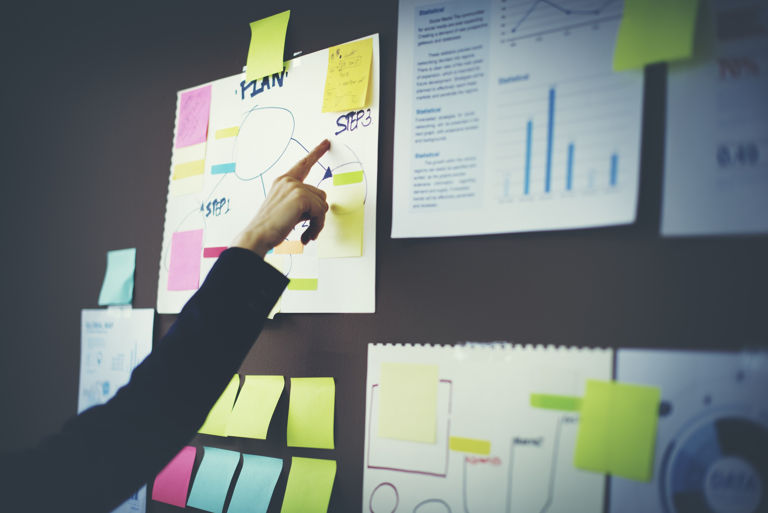 ---
Posted: Mon 19th Sep 2016
Every Tuesday at 12.30pm you can watch an online business masterclass delivered by one of our Adviser members.
This week, business growth expert Debra Levitt hosts: The power of processes and how to get them right
Masterclasses are now available to everyone at a cost of only £10 each. To register for this week's event at 12.30pm on 20 September, go here.
Don't forget that members can watch every weekly masterclass for free! To register, log in to your Enterprise Nation account and go to the events page where the discount will be automatically applied.
If you're not yet a member, free masterclasses are just one of many benefits. Join now from only £4 a month!
![Debra Levitt](https://enterprisenation.blob.core.windows.net/enterprisenation/staging/blog/system/images/W1siZiIsIjIwMTYvMDkvMTkvMTIvMTUvMzcvMzgwL0RlYnJhX0xldml0dC5qcGciXSxbInAiLCJ0aHVtYiIsIjIyNXgyNTVcdTAwM0UiXSxbInAiLCJzdHJpcCJdXQ/Debra Levitt.jpg "Debra Levitt")Company: Bridge Road Consultants
Twitter: @BridgeRoadCons
Company founded: 2012
What is your favourite business book and why?
The e-Myth by Michael Gerber. It is a great insight in to thinking big whether you are planning on being big or not and identifying the challenges that small business owners face, particularly as they grow.
Who is your business hero and why?
I don't have a business superhero per se but I admire those who I see continuing to progress even when everything seems against them and those who I see finding a great balance between their work and living!
Describe your business in a tweet:
Improving efficiency through processes, kickstarting projects and being a sounding board; all using my four steps: Clarify. Plan. Commit. Act.
What has been your biggest challenge?
Clients may not realise that they can benefit from my services, making them aware of them and to realise the value of them is an on-going challenge for me.
What has been your greatest success?
Working with a client who was not sure of the direction that he wanted to go and helping him find a path that works for him not just from a business perspective but also for him personally.
What piece of advice do you wish you had known when starting out?
I think like many people I hadn't fully appreciated the challenges of all the tasks that you have to do when running your own business. I knew about them theoretically but the reality of trying to cover all aspects is huge.
For me, the advice would have been to keep looking for people or groups that support you and teach you to progress.
Why do you consider long-term strategic advice important to business success?
If you have a view on where you want to go, you can plan how you are going to get there. It doesn't mean you have to stick to that path but at least if you start to diverge, you can make a conscious decision that you want to go down a different route rather than stumbling along not sure of where or why you are going that way.
If you had a superpower what would it be and why?
Taking problems to find a solution.
I remember a conversation some years ago with two colleagues. It was late and we were working through what our real problem was. At the end of it, we all stood back and looked at the whiteboard. My two colleagues were feeling overwhelmed at the scale of what we needed to do. I was happy now that I knew what the problem was, I (and the team) could figure out how to solve it! Not really a superpower I suppose!
Debra's masterclass, The power of processes and how to get them right, is at 12.30pm on 20 September. To register for the masterclass go here or log in to your membership account and go to the events page to join in for free.
If you're an Adviser member and you'd like to host a Masterclass, apply here.
Enterprise Nation has helped thousands of people start and grow their businesses. Led by founder, Emma Jones CBE, Enterprise Nation connects you to the resources and expertise to help you succeed.