BLOG
Advice for young entrepreneurs: Top tips from people who have been there and done it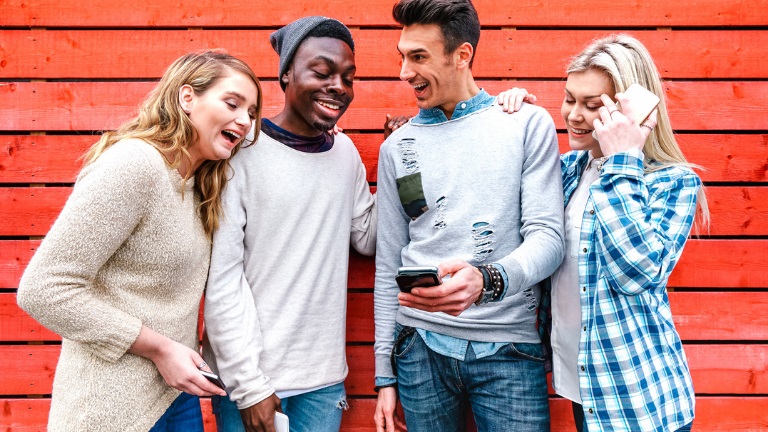 ---
Posted: Thu 15th Sep 2022
Thinking of starting your own business? Already have a business that you want to grow? That's great! But take it from us: there will come a time when you need a boost of inspiration or motivation to keep going.
Our Next Generation hub provides a range of resources designed purposely to help young entrepreneurs like you to start or grow a business. It's tailored for young people who might not have easy access to the finance and opportunities needed to go into business for themselves.
In this blog, we showcase a few young business owners who are paving the way and showing you're never too young to start your entrepreneurial journey. Read on to learn some valuable advice and top tips…
Sophie Tea, artist
Sophie has steered away from the traditional art gallery route and built her brand on social media. Her animal prints have garnered huge popularity and she now has three studios, five full-time staff and a relentless demand for her work. In fact, people are so keen that her artwork sells seconds after she posts it on Instagram.
Sophie's top tip: Just get started!
Sophie's biggest tip for budding business owners is to simply make a start! You don't need to have your entire business idea mapped out, but if you're willing to pivot and remain resilient, the entrepreneurial journey may be for you. The key is to look at what you're good at and what you enjoy and focus on that.
It's OK to have plenty of ideas. But if you have an idea you're particularly passionate about, you're more likely to stay dedicated and focused. Do you have an idea that excites you, or a skill in which you're especially proficient? Here are some steps to get you started:
How to get started
Tim Parker, founder of Sportfolio
Tim Parker had the idea for his business while at university. Sportfolio is a platform that aims to bridge the gap between athletes and sporting opportunities, with an initial focus to improve awareness of university sport and the number of students who take part.
Tim's top tip: Think about networking
Everyone needs guidance and support along their business journey, so always be open to other people's advice, especially when those people are further down the business road than you.
Look for mentors, peers and start speaking to people. You can network with other business owners for guidance, speak to potential customers as part of market research, and find a mentor for support along the way. Not sure where to start? See the steps below:
How to start networking
Liv Conlon, founder of The Property Stagers
Liv Conlon was 16 when she founded The Property Stagers, a house staging service that makes it easier to sell properties. Now a million-pound company, Liv's business furnishes around 300 properties a year and has won several awards.
Liv's top tip: Focus on the customer
Don't fall in love with the product, fall in love with the client. It's all about them. Think about how you can make them feel and how you're going to support them. When you have a desirable product and amazing customer service, it's a match made in heaven.
Once you know your customer, you need to understand how important they are to your business's growth. The emphasis should always be on them. A business that focuses on its customers reaps many rewards, including more orders, a better brand image, increased staff morale and more productivity!
How to focus on your customer
Need help starting or growing a business?

The Next Generation hub can help you with the education, inspiration and funding you need to achieve your business goals. Sign up to the hub today
Enterprise Nation has helped thousands of people start and grow their businesses. Led by founder, Emma Jones CBE, Enterprise Nation connects you to the resources and expertise to help you succeed.