BLOG
Work healthy: Resources to help you build productive routines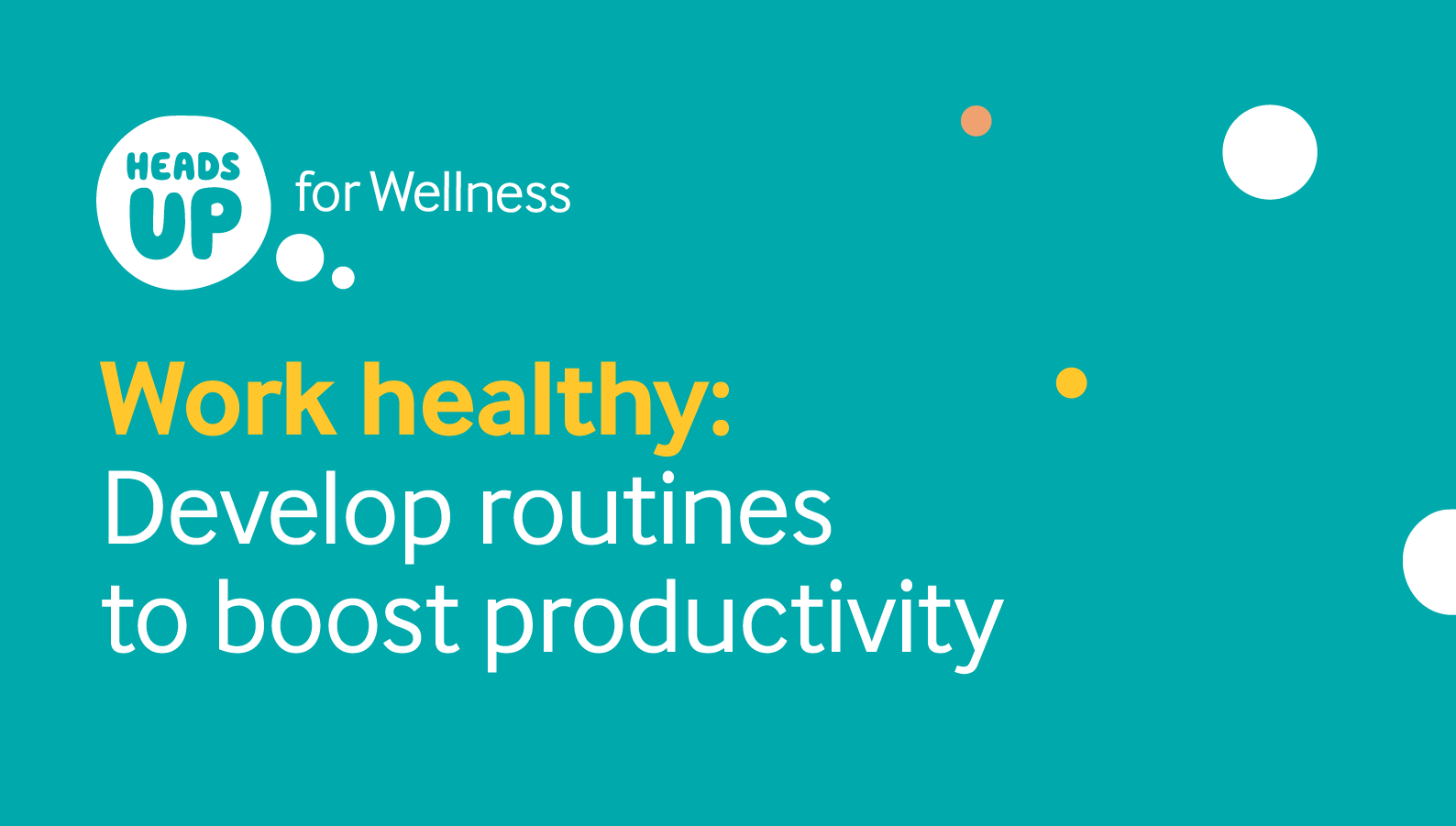 ---
Posted: Wed 19th Feb 2020
Stress is a major problem for small business owners. It is easy to see how people get carried away working on projects they're passionate about. Creating healthy working routines ensures you stay healthy and means you're more likely to achieve your goals.
 
Find out more from Enterprise Nation members about goal setting with wellness in mind, good posture, the power of reading and routine building.
There's never enough time in the day when you run a business. Building a productive routine is essential to making sure you get everything done.
There's no one-size-fits-all routine for being productive. This article shares the techniques you can use to build an effective routine, so you can figure out what will work for you.
The aviator approach is about setting goals that are aligned with your bigger purpose and values; allowing space for serendipity (those unexpected opportunities), but also having a plan and showing up to do the work. Find out more about aviator goal setting.
People set goals because if you know where you're going, you're more likely to get there. It gives you clarity and helps you focus. And yet, for various reasons, we don't always achieve our ambitions. Sometimes the reason is that we don't set the goals in the most powerful and empowering way.
If you follow the five tops tips here, you will have a much higher chance of achieving your desired outcomes.
A sedentary lifestyle has been proven to increase the risk of diseases and chronic illness. With 81% of the of workforce spending between four and nine hours a day sitting, it's no surprise that the CIPD reported joint, bone and muscle injuries including back pain as the second most common cause of workplace absenteeism. It comes second only to mental ill health.
Matthew Reed, founder of Equipsme, shares advice on how employers can ensure they provide the right physical and emotional support to their workforce.
Workplace wellbeing can be the last thing on the list for solopreneurs and small teams, with our minds constantly at the coalface and creating what comes next for our businesses.
Burnout consideration needs to be on the agenda, the project list and the balance sheet!
No matter how accomplished we may be and what profession we are in, many of us have a blind spot when it comes to self-care practices.
Join Helen James from social enterprise Nutriri* to discuss:
A mindful eating practice

The mechanics of judgement

The mechanics of self-stigma
---
Find out more about our Heads Up for Wellness and find content to help improve your wellbeing.
Enterprise Nation has helped thousands of people start and grow their businesses. Led by founder, Emma Jones CBE, Enterprise Nation connects you to the resources and expertise to help you succeed.