BLOG
Why social media in 2013 was all about image - and why your business should take notice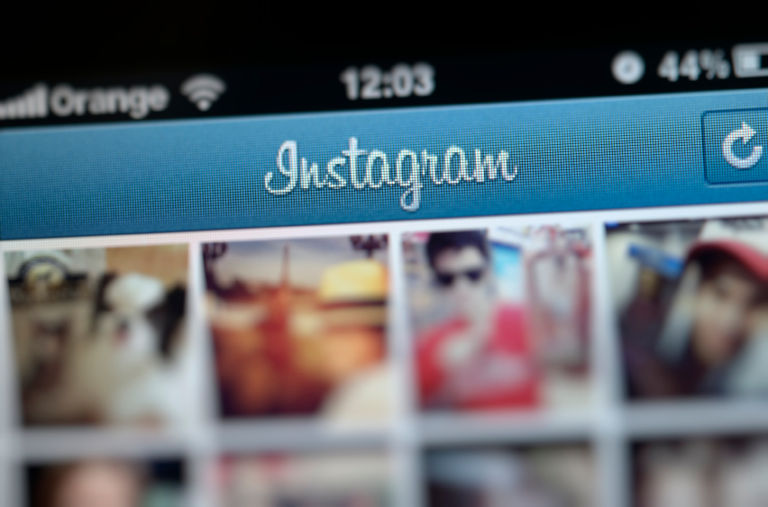 ---
Posted: Fri 27th Dec 2013
One of the big trends in social media in 2013 has been a real increase in how much attention is being paid to images and visual elements.
What this means is that it's incredibly important to incorporate images into your social feeds to create more engagement with your community. Although this sounds like a big task, it's not that difficult, and there are a bunch of free tools out there that can help you start doing this quickly and effectively.
Images on Facebook
There have been a raft of changes to Facebook in the last year, but the real takeaway point is that it's now more visual than ever. Whilst text posts are still more likely to show up in your Newsfeed, the posts that are getting clicks and comments are overwhelmingly images.
Knowing this, you should think of things that are relevant to your business and are visually compelling - and start sharing these images. For example, why not post pictures that are behind the scenes of your business? Show the side of you that customers don't often get to see. By doing this you get to visually show the human side of your business. Remember you're competing for Newsfeed space with your fans' friends and the more "friend-like" your posts appear the more your fans will take notice.
A tip that has worked particularly well for us at Constant Contact is posting albums of pictures rather than one image. When you do this, you get far and away more people clicking through than with just the one image. Try adding 4 images as a photo album as they will then appear nicely formatted as a preview.
The Growth of Pinterest
Another visual trend over the last year has been the growth of Pinterest. If anyone doubts the importance of visuals in social media, when people are referred to a website through Pinterest, they are 10% more likely to buy from that website. There is no question that if you are a company that is in a visual field you need to be on Pinterest, right now!
One way that people are using Pinterest is as a visual bookmarking tool. If you pin really great and compelling images of your products that people want to pin you are making it really easy for people to come back later. If they click through to the thing they like on your website - from then it's only a short move for them to buy the product.
If you don't sell a physical product, why not pin your blogs and other best practice guides? If you have a compelling image at the top of your blog, and a great title then that will get shared and it will increase your reach and reputation as an expert.
Also note that Pinterest is not just about pinning your own stuff. You can also use Pinterest to collate great content that doesn't just link back to your properties. Why not try out pinning an album of your team at work or one of your events? Pinning engaging images will interest people and in turn increase your company profile.
Twitter Has Become More Visual
Over the past year Twitter too has become more visual. This means more images are showing up in your Twitter feed, as are short videos as Twitter introduced Vine earlier in the year. This is a trend that will only continue, so how do you get more images in your tweets?
It's really easy to upload images in your tweets either directly on Twitter or through a dashboard like Hootsuite. It's also a good idea to label tweets that have pictures by using a hashtag like #picture or #image just in case the preview doesn't show.
A final point on images for Twitter is that because Facebook now owns Instagram, your Instagram images won't show up as an image in the Twitter feed. If you upload Instagram images, make sure you label them as a picture to make sure people click on the link to view them.
Start Using Instagram
On the topic of Instagram, if you aren't using it already then it would be a good idea to start. Given how many people own a smartphone now it's a really convenient tool for being able to capture images of your business and other interesting things whilst on the go - and for those images to have a professional look about them. Most importantly the app is free to download for both Android and iOS.
As I said above, Instagram is owned by Facebook. Although this might be a bit of a pain if you want to get your Instagram photos onto your Twitter feed, it does mean that your photos link very easily to your Facebook page. There is no two ways about it. Instagram is a great tool that you can use to save yourself a bunch of time on social media.
Don't forget, you can also use Instagram to create images to use on your website or in your newsletter too.
Start making your own images
If you aren't quite ready to dip your toe in the Instagram pool, there are a bunch of other free resources that you can use to make and improve your own images.
A tool that will allow you to search for free images is called Photo Pin, and it works as a search engine for Flickr. If you click on the Commercial Use tab then you will be able to find some great images that you can use for free on you blog and social feeds.
A tool that I use a lot for Constant Contact is PicMonkey, again another free browser based tool. If you want to edit your image or overlay text onto it, add a frame or effects, you can do all of this. It's really easy to use and very intuitive. There is also a paid version but I find the free version does everything I need. What PicMonkey allows you to do is create great looking, professional images quickly and without hassle.
So there you have it. 2013 was the year of the image, and it doesn't look like it will slow down in 2014.
Do you want to get more out of your Social Media? Find out about how you can use social campaigns from Constant Contact to grow your business.
For more articles like this from Sam check out the Constant Contact UK blog
Enterprise Nation has helped thousands of people start and grow their businesses. Led by founder, Emma Jones CBE, Enterprise Nation connects you to the resources and expertise to help you succeed.