BLOG
Why every business needs trusted advisers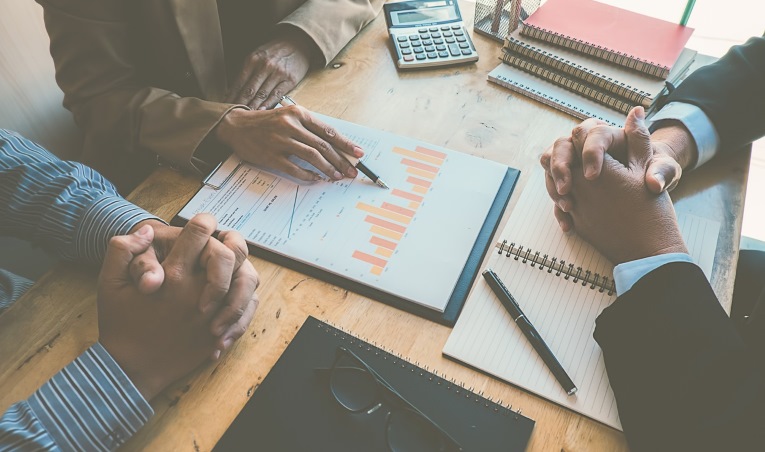 ---
Posted: Thu 23rd May 2019
Every business needs a complete management skillset if it is to thrive. David Blair, long term SME corporate strategist and ICAEW member of Enterprise Nation, shares some top tips on how to build effective management teams in a small company.
Nobody's perfect but as Meredith Belbin, the management guru who literally wrote the book on building effective management teams, points out "a team can be". The trouble is that as an entrepreneur trying to grow a small dynamic business, you are a team of one.
Every waking hour, and many of those spent sleeping, is absorbed by thoughts of winning business, delivering it, devising new products and services; not to mention keeping abreast of the ever changing regulatory and compliance environment; GDPR, Making Tax Digital, etc, etc.
When you are constantly fighting the alligators it is easy to forget that the job is to drain the swamp.
Strategically, your job is to achieve the best possible value from the business for yourself. Whether that be a quick sale to move on to your next project, to build the business over many years so that you can sell it and retire, or to pass it on to the next generation of your family. You need to ensure your efforts are generating the best possible value for yourself and your successors, whatever the timescale to which you are working.
Whatever your timescale it is certain you will have neither the bandwidth nor the complete skillset to maximise value created by the physical and emotional energy you invest in your business every day. You need a support team.
You must first identify the missing components of the team.
The operational gaps in your team skills are usually fairly easy to identify and fill. You will know the detail of how your business works and how to deliver your value proposition to customers. However, you are likely to need support in a range of technical areas such as finance, HR, legals and possibly, depending on your type of business, IT infrastructure or strategic sales and marketing.
In other words you need a specialist adviser to work with you on a part time basis.
The gig economy and modern methods of communication have provided a plethora of highly competent individuals able to provide those technical skills on an extremely flexible basis. The Enterprise Nation platform, for example, is a fantastic resource for identifying such individuals and reaching out to them.
The psychological gaps are much harder to deal with. Before trying to address them you need a good understanding of yourself- not in any profound philosophical way but in terms of your personal emotional drivers and organisational tendencies. This allows you to build a picture of the skills that your team need to deliver to support you in reaching your objectives.
This is neither as nebulous nor as daunting as it may initially appear. A good start is to establish your personality type using a framework such as Myers Briggs that is easily and freely available online.
This not only helps you understand your own natural comfort zone but also gives valuable insights into the thinking of your teammates when you appreciate their particular profiles. This can be invaluable in your interactions with them
You then need to build a picture of all the team roles that need to be filled and identify the ones which you feel comfortable in dealing with. That means you can identify the gaps so when you are recruiting an adviser to address a technical need you can also identify someone who is filling a psychological gap in the team.
Belbin's team roles model provides the traditional architecture for this type of analysis but there are many others that you can use- search online and choose one with which you feel most comfortable.
If you can identify someone who can fill both the technical and psychological gaps in your team you have found an adviser that you can trust; and I hope I have now made the case that you need a trusted adviser!
Speaking of trust, it can be thought of as the product of three core elements. Firstly competence, which is the sum of qualifications and experience in the relevant area.
Secondly reliability; the confidence that if your adviser says they are going to do something they will actually do it.
Thirdly engagement, the involvement that they have with your business and the interest that they take in making it succeed. As these are multiplicative the diminution in any of them will drive the whole to zero.
I am an ICAEW chartered accountant and have been an adviser to small dynamic businesses for over 25 years, which ticks the finance box not only in terms of competence but also for reliability as I am ethically bound by the regulations of my institute to complete any work that I undertake to a high quality. You can draw confidence from the conscientiousness and attention to detail that characterise members of the profession.
A chartered accountant should be the primary choice when building your team of trusted advisers but make sure you address both the operational and psychological value that they can deliver. I have heard entrepreneurs say such things as "you put your receipts in a shoe box and give them to an accountant the day before the tax return is due" or "management accounts don't matter; they are just a hygiene factor."
Such an approach means that neither you nor your advisers are properly considering how to maximise the long term value of your business and I know you can do better than that!
The Top 50 Adviser Awards recognise and celebrate top advisers working behind the scenes to ensure Britain's businesses get the right advice to grow. Nominate yourself or someone you know here.
I am a Board level advisor to dynamic businesses, helping entrepreneurial teams to achieve their objectives through integration of strategic planning and operational delivery. A hands on approach to planning and problem solving is built on first hand experience of executing corporate fundraisings and exits as principal. This approach, developed over 30 years working with high growth companies, has resonated with both entrepreneurial businesses and their investors. Every role is different and can range from a one off problem solving exercise to building a company to exit over many years My approach is founded on my training in a "big 4" accounting firm followed by 4 years in their corporate finance department. At 29 I led an MBI team into a manufacturing business followed by 3 years as Finance Director. For over 25 years I have worked with over 50 high growth businesses from start up to exit and IPO, helping them raise and successfully deploy in excess of £250m. Typical assignments can involve such things as Enabling strategy through the integration of forward planning and actual outcomes Analysing complex situations and presenting clear alternative strategies Mentoring in house financial teams towards becoming key business partners Preparation for a corporate transaction such as fundraising or exit I regularly speak at both conferences and team "away days" and am always happy to have a chat.