BLOG
WhatsApp Business app: Why you should build a strategic engagement plan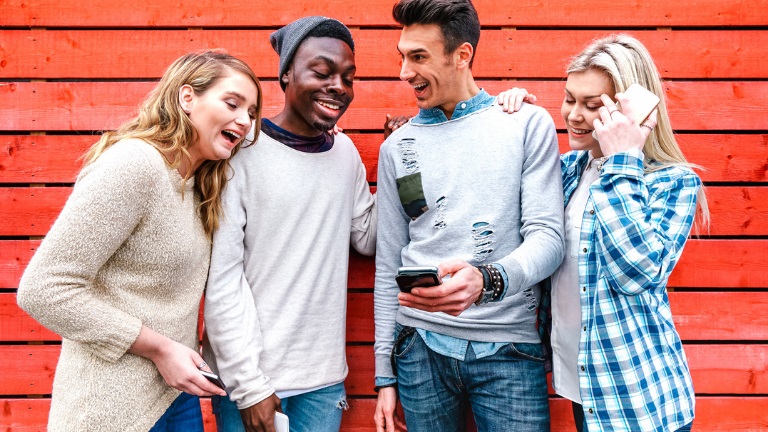 ---
Posted: Tue 29th Mar 2022
The ability to have high-quality online conversations and engagement with your customers is one of the major advantages of the WhatsApp Business app. But before you start, a bit of planning can help set you up for the long term.
Engagement is all about thinking strategically: considering how your business will actively connect with its customers, then building an engagement plan. This plan will be the blueprint for your business's success.
In this blog, we've created a list of simple recommendations you can follow when developing an engagement plan so you can achieve great results.
How the WhatsApp Business app helps with engagement
The WhatsApp Business app is a very strong marketing tool, and there are many reasons to make it a central part of your marketing and engagement strategy.
Managing customer service
The WhatsApp Business app is a great platform for direct communication with your audience. Having the opportunity to reach a business through a messaging app that most people are already familiar with gives potential customers confidence and reassurance.
With features such as automatic responses and conversation labels, customers can send their questions quickly and spontaneously without having to place a phone call or write a long and formal email. At the same time, this way of chatting is more personal because your customers get their answers individually.
The app's automatic response options allow you to be reachable outside of opening hours and to handle a larger number of enquiries without a great deal of work.
Driving sales
There are other features you can use to generate sales. Broadcast lists are one example. With this feature, you can send a message to several contacts at once. As long as they have your number saved in their contact list, they'll receive the message as a normal message.
Broadcast lists are great for sending newsletters, special promotions, discounts and more.
Read how to use the WhatsApp Business app to boost sales
Interacting with customers
With Status, you can initiate direct interaction with your audience. Status allows you to share text, photos, videos and GIF updates that disappear after 24 hours. You can use the feature creatively to inspire your customers to get in touch or check out your latest offerings.
The steps towards building an engagement plan
Before you start engaging with customers, it's important to be clear on what you want to achieve in your business. Having this clarity will allow you to create content that aligns to your longer-term goals and keeps you focused on where you want to head.
How do you get this clarity? By taking four simple steps:
Step 1: Defining your story

Step 2: Defining your business objectives

Step 3: Identifying your audience

Step 4: Identifying what makes your business unique
By the end, you should have everything you need to build your engagement plan.
Step 1: Defining your story
When a story is authentic, it's more engaging. Your business's story is a narrative of what you do and who you are. As a business owner, knowing what this story is will help people emotionally connect with your business.
When it comes to WhatsApp, this doesn't mean you have to create long messages with loads of information. It just means that you need to know how to explain your business's story should someone ask you. This might be a short video, images or a short message. Be creative!
To craft your story, ask yourself what problem you're trying to solve and what solution you're offering. We also recommend taking some time to answer a few more questions. It will help you organise your ideas and thoughts, and keep your message and your real objective on target.
How would you describe your business to a friend?

What makes your business stand out?

Who are your customers as people?

What do you want to tell them about your business, product or service?

What is the goal of the message?
Step 2: Defining your objectives
Your business objectives are your aim – where you want to go in the future; your goals. They are a statement of purpose and the steps you plan to take to achieve them.
Another way to look at this is by asking what success looks like for your business. What do you want to achieve? It could be reaching a certain number of customers, having lots of shops, employing more staff, winning awards…
Determining what the objective is for your business is important for when communicating with your audience.
Are you trying to drive sales (either online, or in your shop)?

Are you trying to connect with existing customers? Generate more leads? Inform people about a product or service?

Do you want to drive more traffic to your e-commerce site to sell your product or service? Do you simply want to deepen your relationship with existing customers?

Or, are you just keen to increase the number of people who know about your business?
Focused and well-planned messages will help you keep to your business objectives, whatever they are, and stop you from spamming customers with communications they don't want or need.
Step 3: Identifying your audience
If you think your audience is everyone, you might want to think again. Ultimately, your brand story is something you build for your audience, and you want to make sure that the narrative you're telling is the one your customers want to hear.
Knowing who your audience is will help you focus your messages. A good practice is to pretend you're having a conversation with your ideal customer. Ask yourself: what are their needs? What situations do they relate to? And, what do they want to hear from me?
Defining your audience in terms of their demographics and their interests can be helpful. In other words:
What is the typical age of your customers?

Do they have a certain level of education?

Do they have a certain level of income?

What are their specific interests?
Once you know who your target audience is, you can create messaging specifically for them. And that will help your business have a bigger impact.
Now, you may not have that level of detail about your audience, but you should aim to build it up over time. Keep asking yourself questions until you can envision your perfect customer in your mind. Be as specific as possible.
You can talk to your customers, or even use surveys to get some of this information. Ultimately, the purpose is to decide how your business can be a solution to your customers' problems, or the answer that makes their lives simpler.
Read how to use the WhatsApp Business app to reach your target audience
Step 4: Identifying what makes your business unique
It's a very good question to ask: What is it that makes your business special, different and appealing to customers?
Standing out from the crowd can give you an edge over your competition. When you know your unique selling point, you're on the way to giving people a good reason to connect with you and stay connected to you.
Plenty of factors could make your business unique. It could be:
convenience: you commit to high-quality and fast deliveries

great customer service: you're always reply to your customers within a set amount of time

reliability: your product or service never fails

interaction: outstanding team members, or hilarious posts on social media
Think about your favourite businesses. Why are they so special? Why do you keep going back for more? Your ability to articulate your unique value proposition will have a direct impact on your business's growth.
To help you get started, try:
asking customers for feedback

asking employees/colleagues for their views

researching your competitors
Putting it all together
Defining your business personality
You've gone through the four steps. Now you have a basis for your business personality. This represents how you'll be perceived – your customers' first impressions. It represents your behavioural interactions, values, images, processes and customs. It's about building heartfelt, meaningful, and creating long-lasting connections with people.
Think of some of the businesses you know. They all have personality types that you can relate to and easily explain.
Building out your plan
Review your WhatsApp Business app profile – do you need to update it? Define a tone for your communications that you want to use in customer responses or marketing messages.
Think about the important times during the year that you might want to do some marketing: Mother's Day, New Year's, and summer holidays.
What is important for your business and when? Timing is important – there's no point in marketing sunscreen during the winter.
Whatever you're doing with your business, you can plan things out over time so that you aren't trying to communicate everything at once.
Your engagement plan is vital to making sure your business is regular and consistent in how it communicates to, and connects with, its customers.
Relevant resources
Use the WhatsApp Business app to:
Enterprise Nation has helped thousands of people start and grow their businesses. Led by founder, Emma Jones CBE, Enterprise Nation connects you to the resources and expertise to help you succeed.