BLOG
What to do in your first 100 days as a social media freelancer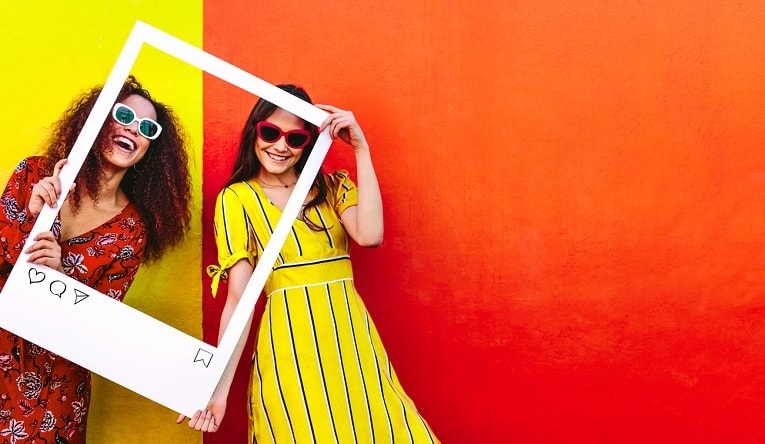 ---
Posted: Thu 18th Jun 2020
Thinking of going freelance? Are you just starting your own social media consultancy? We spoke to members of the Enterprise Nation community about how they built freelance careers.
This article covers the seven steps that will get you off to a winning start, from picking a business name to pricing products and getting clients.
1. Pick a business name and brand
A business name helps define who you are and what you stand for. Here are a number of pointers for coming up with ideas:
Check a service like 123 Reg to see if you can get a suitable domain name.

Get feedback from friends and business contacts. Show them a list of options, so they aren't biased by your favourite.

It's not essential that customers can understand what you do from your business name but it can help.

Being a freelancer is about people buying into you, so it's fine to use your own name.
Thinking about business names can lead you down an enticing rabbit hole. It's important to get it right, but don't let the decision making process prevent you from moving forwards.
Understanding what you want your brand to represent will help you decide what to offer and promote your business. Try writing out a one-sentence mission statement or a small number of values.
It's useful to audit your online profile. Prospective customers are likely to Google you. Put yourself in their shoes and tidy up or make private anything that doesn't fit with what you're trying to do with your business.
Copper Square Communications owner Ashleigh Watson has been self-employed for five and a half years. She advised picking a business name and brand identity that reflects who you are.
"A business card is a must! Along with your social media profiles. Don't worry about being everywhere - pick the social media platform that suits your business and focus on growing your audience there," she added.
2. Build a portfolio website
Having a website to show potential customers builds trust. It doesn't need to be complicated in the beginning; you can include all the information potential clients need in a handful of pages:
About page: Sharing information about you and your background will help clients buy in to what you do.

Services: Tell people what you do and how you work (social media training, Instagram account management etc.)

Portfolio: It's important potential clients get a perspective on your work. This can include projects completed while working for a previous employer.

Contact page: Let people know how to get in touch.
Looking at other people's websites provides inspiration and an idea of what to include. You can view the profiles of other social media experts on Enterprise Nation, which include links to their websites and details of services they offer.
Social media freelancer Shonette Laffy relies on her blog, Twitter and LinkedIn to get work.
"I thought I would put stuff on the places that already get traffic rather than creating a new website. It was what I could do immediately that was the most visible," she said. "I updated my LinkedIn to say I was available for work and added a 'hire me' section to the blog."
3. Choosing what services to offer
Developing a product set will give structure to your marketing and conversations with potential customers. There are a number of ways to provide services as a social media freelancer and what you offer will likely develop over time.
A day rate for working on a variety of different projects

Social media training

Account management

Social media strategy and planning
Shonette said it's important to be specific. If you just advertise yourself as a social media person, you won't come to mind when people need support.
"I don't feel hemmed in or that I need to only do a handful of things. But there are two or three things people know me for and that's been super helpful," she said.
When you're talking about your services, make sure you focus on the benefit they provide customers; why people should use you is often more powerful than details of what you do. For example, Enterprise Nation member Alison Battisby describes the impact her social media strategy has.
"Our bespoke strategies underpin your broader business objectives and outline ways to utilise influencers, advertising and content to help you reach your target audience in the best way," her website says.
4. How to price your services
It's common for new freelancers to underprice themselves. Imposter syndrome and the excitement of winning work can cause people to ask for less than they're worth.
Try to find examples of how much people charge for a day's work or specific projects. Friends may either work as freelancers or commission them, providing you with a benchmark. Lots of agencies have flat fees for specific services that you can find on their website too.
"Think about the value you add to a business," advised Ashleigh. "For me, it is not just about time - I don't charge an hourly rate unless it's for a 'Power Hour' - but I charge based on the value my services add to a business."
Ashleigh added it's important to be able to say no to prospective clients that don't match your values.
5. Finding new clients
Freelancers often start by tapping into their immediate network. Once you've got your website ready, tell everyone you know you're starting to freelance. It's surprising how many referrals come from this initial bit of word-of-mouth marketing.
You can take a more structured approach to finding clients over the coming weeks. Start putting together a hit list of people you want to work with. Think about how you could strike up a conversation through social media or by emailing them; it's best to start by offering value. Perhaps there's an article or resource you could share with them.
One approach is to use your LinkedIn account to create a list of targets. We've created a step-by-step guide to using LinkedIn to create a sales hit list.
If you're planning to create an email newsletter, we've shared advice on building an email marketing list from scratch.
It's an intimidating process, but approaching it step by step will build your confidence.
"I started winning clients one at a time. I started with businesses I knew and grew my consultancy organically via recommendation," said Ashleigh.
The power of networking
Building a network is really important. Not only can it help you learn and provide a support network, but it often leads to work.
"About 65% of my work has come from referrals," said Shonette. "It's about being visible in a non-salesy way. It's just been that I've mentioned in passing the other bits I'm doing. Then someone might be sitting in an office and someone's asked for that specific thing."
6. Get your back office sorted
As a freelancer, you'll need to invoice clients and accept payments. It's best to separate your work and personal bank accounts. Self-employed people can use a separate personal bank account and business bank accounts are available at a low cost and can make administration easier.
Invoices can be created in Word. Include a header with your contact details and company name, invoice number, description of the services provided, the payment amount and terms (when the amount is due). Save the document as a .PDF before sending it to your client.
There are a number of online accounting tools that can help you manage your invoices and keep track of your expenses, such as Xero and FreeAgent. They charge a monthly fee, but can help you save time by making your bookkeeping easier.
7. Building a productive mindset
Going from a full-time job to being self-employed means that you lose the safety net of a regular income and the support network of your co-workers. Meeting other freelancers is a great way to get advice and support (you can connect with Enterprise Nation members in your area or attend events).
Working for yourself can be really fulfilling, but you still need to get into the right mindset.
"With passion comes success. If you are really good at what you do, and are a genuine and authentic person in business, then you will grow a business to be proud of," said Ashleigh. "With the highs there will be lows, so surround yourself with the right people and, most importantly, enjoy it!"
Chris has over a decade of experience writing about small businesses and startups. He runs Inkwell, a content agency that helps companies that sell to small business owners grow their audiences through content marketing. You can find him on Twitter at @CPGoodfellow.