BLOG
What to do if your business needs finance quickly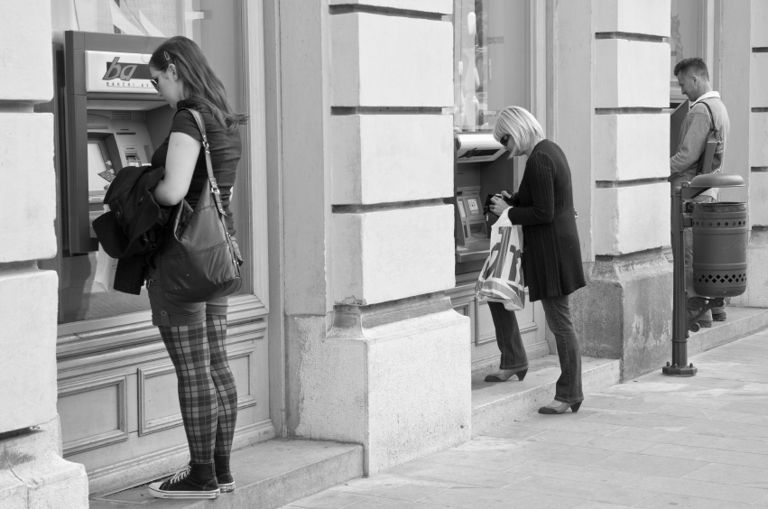 ---
Posted: Tue 22nd Apr 2014
Even the most well-run firms can need finance quickly, whether for unexpected equipment repairs, or to fulfil an exciting new contract. Often finance needs can't be foreseen, in fact statistics suggest that a million firms will need finance unexpectedly in the next year or two. So, what if this happens to you?
Lending is not just about banks
Unfortunately, unless you're lucky with your bank manager, if you need money quickly then a high street bank is not the right place to go. Our banks aren't set up to lend quickly, so it may take weeks to get a decision. Worse, sometimes banks panic when receiving an unexpected request for finance, and review existing facilities.
The good news is that there are a number of innovative finance providers out there, many of which offer fast online applications and decisions. Some lenders even promise cash in your account in days, or even hours. If only our big banks had to try so hard!
Options for retailers
If a lot of your sales are through card terminals you can apply for a loan borrowed against future credit and debit card receipts. Repayment is made via your credit and debit card terminal as a fixed percentage of your sales (which gives flexibility), with terms ranging from a few months to over a year. This type of finance is relatively expensive, so it's best used for profitable opportunities. One of our customers used this type of product to upgrade her ecommerce website and expand her physical retail space. She later told the Sunday Times that "sales are up thanks to the investment, and the repayments are painless as they are taken at source".
Options for e-commerce sites
If you're one of a growing number of online retailers trading through sites like eBay, or using e-commerce platforms like Moonfruit, there are lenders out there for you. Using modern technology, they'll quickly review your online trading activity and customer reviews, to determine how much to lend and at what cost.
Options based on what you're owed
You might well have heard of 'factoring', but if you raise invoices to be paid later there are actually a wide variety of finance options out there. If your business raises large single invoices, it's possible to get finance against them individually. It's even possible to raise money against purchase orders if you supply large clients. Equally, if you raise a large number of small invoices, there are now lenders providing discreet, simple and flexible facilities that can be accessed in days.
Options if you trade internationally
If your business imports from abroad, finance is often available based on your credit score and history. Equally, if you export there are also options, both helping you to meet demand, and taking away cashflow headaches. This 'trade finance' is complex, so best approached with expert help.
If you have property or assets
It's possible to raise money against properties that you own, or against business assets that you've already paid off. With some specialist lenders you might be surprised how fast this can happen: we've seen customers able to raise money from their existing assets in days.
Other options
There are now even lenders advancing small amounts based simply on easily-found information such as your firm's credit rating and internet presence. This is one reason why you should make sure you use a service like Check Business to keep an eye on your firm's credit profile.
Costs, risks, and eligibility criteria, vary widely for all these types of finance, so never underestimate the value of expert help.
Conrad Ford is Managing Director of Funding Options, an award-winning team of business finance experts who have featured in papers such as The Times, Mail and Guardian. Check out Conrad's profile on our Marketplace website.
More funding options, including crowdfunding and Fund 101 on our Funding page.
Enterprise Nation has helped thousands of people start and grow their businesses. Led by founder, Emma Jones CBE, Enterprise Nation connects you to the resources and expertise to help you succeed.