POLITICS
What small businesses want the government to do in 2016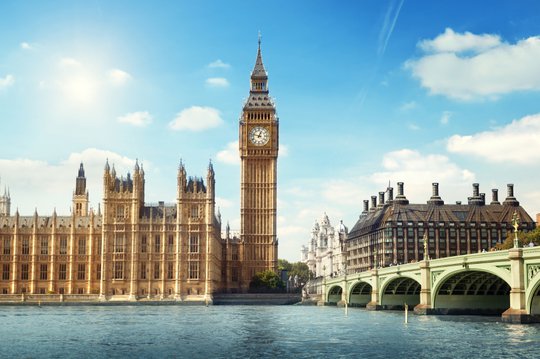 ---
Posted: Wed 30th Dec 2015
We asked entrepreneurs what the government could do to help their business in 2016. This is what they told us.
Get the New Year off to a great start at StartUp 2016, 10 free events for start-ups and small businesses across the UK on 16 January 2016. Choose an event and book your ticket here.
"Make selling to government a whole lot more straightforward."
Emma Jones, founder, Enterprise Nation
"Provide reduced business rates. They cost so much now and provide so little directly to the business, and are totally independent of the success or otherwise of the business."
Jeremy Stern, PromoVeritas
"Stay in Europe! If we leave, we are in serious trouble as we work there, sometimes live there, and rely on the ease of travel and being part of Europe for the business to not only thrive, but work."
Ben Lee, Ever Thought of Trying
"Bring back the Growth Accelerator, Growth Vouchers or a programme helping small business owners receive hands on help and support."
Simon Shepherd, Client Marketing
"Anything the government can do with regards to employees, whether that be contributions towards National Insurance, or lowering corporation tax always helps small businesses like ours."
Lewis Sellers, Pinpoint Designs
"The increase in dividend tax from April 2016 is a slap in the face to all small business owners and it would boost my morale to be seen to be appreciated by an exemption from this additional tax which will cost small businesses around £1,000 every year from now on."
Carole Jordan, BusinessHeads
"Halt the implementation of the rule that small businesses and self employed people will have to submit four tax returns a year. This will cost us a lot of time and money and we don't see the need for it!"
Caroline Sparks, Turtle Tots
"Much of my business is based on retail unit rental, and I feel the government needs to recognise that the business rates issue is something that isn't going to go away. Many of my entrepreneurs, in excellent financial positions, would like to go on and start up on their own on the high street, but are unable to simply because in some areas business rates are almost as much as yearly rental fees."
Daisy White, Daisy White's Booktique and Pop Up Horsham
"It would be great to offer funding to those businesses that are not social enterprises. I am a sole trader and have never received a penny of funding. Coming from a council estate I definitely wasn't born into wealth. I started my business with £108 and the growth of it has been very slow. I'm now in my fifth year of trading and have had a lot of obstacles to overcome. The government should also offer support in the form of seminars for those businesses which are not start-ups. We still need to learn." 
Louise, StandBy Method Acting Studio
Get the New Year off to a great start at StartUp 2016, 10 free events for start-ups and small businesses across the UK on 16 January 2016.
Register now for a free place here:
Enterprise Nation has helped thousands of people start and grow their businesses. Led by founder, Emma Jones CBE, Enterprise Nation connects you to the resources and expertise to help you succeed.