POLITICS
What small business owners want from new prime minister Theresa May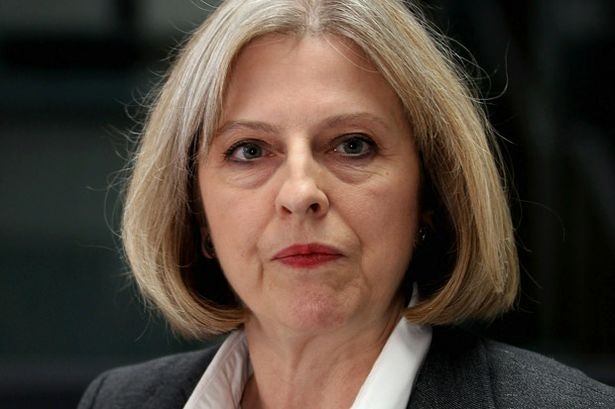 ---
Posted: Tue 12th Jul 2016
After a whirlwind few weeks in British politics, we have a new prime minister. Theresa May walks into Downing Street with Brexit firmly on the minds of everyone, but she'll have plenty of other issues to deal with too. We asked some entrepreneurs to tell us what they'd like her to focus on and this is what they said.
"We'd like to see the government working swiftly to settle new global trading arrangements and championing Britain's entrepreneurs to get exporting. We have had a productive relationship with government over the past three years, connecting small businesses directly with policy makers and we'd like to see that continue. It's important that small business plans are made at the heart of government, and that they take into account views from real-life small business owners who are living and breathing entrepreneurship every day!"
Emma Jones, founder, Enterprise Nation
"The small business arm of UK Plc should be breathing a collective sigh of relief at the news that Theresa May is to be the new prime minister. Small businesses are the lifeblood of the UK and Theresa May has shown she has the gravitas and drive to champion such businesses.
"Theresa May is a seasoned politician, and although she doesn't have the sound business experience of Leadsom, she has the intelligence to surround herself with clever people who are in touch with the real issues. In my opinion, Mrs May needs to involve the small business community, not just large corporate. It's small businesses led by creative entrepreneurs that will help Britain create a more productive and positive society. Entrepreneurs are the lifeblood of the country, and the future rather than the past.
"The key attributes Theresa May needs to bring out immediately are respect to counteract her boldness, humility to complement her power, and patience to co-ordinate a fragmented nation. Respect cannot be commanded; it must be earned. Humility cannot be false or it will not succeed. And patience, although seemingly counterintuitive in our fast-paced, chaotic society, is precisely the key that will unlock the door to Britain's future. The referendum came down like a hatchet, catching many people unawares. But the long-term prosperity of the nation demands that its top leader not be too hasty in decisions and actions, but rather inclusive and thoughtful to stabilise the UK and Europe as a whole."_
Mindy Gibbins-Klein, founder, The Book Midwife_
"It's a shame that Britain has become an international embarrassment, and our future doesn't look too positive with Theresa May taking the stand as our new prime minister. She's someone who states "we will build a better Britain together" but votes against everything that relates to human rights. She's got a tough job but I do believe it's time for a new breed of politicians who aren't so self indulgent."
James T Fletcher, Enterprise Nation Classic member and CEO, The Gents Pack
"To get small business owners on side, she should immediately look at removing red tape and bureaucracy, introduce favourable tax breaks and generally make it easy for small businesses to flourish. If she does this, she will keep these businesses on side after the continued uncertainty of Brexit and she will be guaranteed these votes when it comes to election time."
James Bishop, director, Ripped Models
"May should concentrate on creating more tax incentives for SMEs and tax credits for start-up companies. George Osborne announced recently that corporation tax will be cut to 15% in five years time. Perhaps this should be introduced sooner to stimulate the economy and attract more foreign companies to set up businesses in the UK. May should sign up more international trade relationships outside the EU. By establishing new ties with the US, Asia and the Commonwealth countries, she would capture new markets for UK business expansion. New businesses create employment and solid job security boasts overall UK morale. This 'feel good factor' should restore bullish market sentiments and a bullish market in turn will strengthen the pound."
Shan Liew, founder, 88 Estate Agency
"We want to see Theresa May cut the unnecessary red tape that is currently binding the nation to a slow pace of productivity. Dwindling resources at HMRC combined with pressure from government to increase Treasury coffers has resulted in pushing the compliance burdens in the self-employed industry onto the owners of small contracting businesses and recruitment agencies, the effect of which has only been to slow productivity rather than increase taxes.
"The flexible workforce needs to be unleashed rather than restricted, and we urge her to halt HMRC's intention to introduce further burdens on the public sector in the form of reforms to IR35 compliance."
Dave Chaplin, CEO and founder, Contractor Calculator
"Stability is good for business; so avoiding a lengthy leadership contest is welcome news as far as I'm concerned. Mrs May's attention now needs to turn to the needs of small business owners, who are crying out for clarification on a timetable for Brexit, and what Britain's negotiating stance will be in any talks. Consumer confidence has just fallen at its fastest rate in more than 20 years and markets are twitchy. I hope she'll move quickly to reassure businesses that she's listening to their concerns; putting measures in place to limit the potential economic impact of any prolonged periods of uncertainty."
Charles Reilly, founder, Fridgesmart
"Whilst May's appointment will come as a relief to some, it still leaves a considerable amount of uncertainty across the small business community. The threat of international trade constraints and limitations on freedom of movement is already making waves, with small businesses laying off staff and scaling back on investment plans.
"May and her administration will now need to tread carefully and take small business owners into consideration whilst negotiating with Brussels and analysing EU policy revisions. During this time, communicating effectively and providing clear reassurance will be key to ensuring small businesses don't suffer in the wake of Brexit."
Jo Sellick, managing director, Sellick Partnership
"" Adam Banks (@adambanksdotcom) July 11, 2016
Tell us how Brexit is impacting on your business in Enterprise Nation's major research project, the Small Business Barometer. Take part here .
Read all our EU referendum coverage here.
(function(e,t,o,n){var s,c,i;e.SMCX=e.SMCX||[],t.getElementById(n)||(s=t.getElementsByTagName(o),c=s[s.length-1],i=t.createElement(o),i.type="text/javascript",i.async=!0,i.id=n,i.src=["https:"===location.protocol?"https://":"http://","widget.surveymonkey.com/collect/website/js/S13PpjZq0ITv5o_2BsqD4kkcGx3yBxQ2pZWuiFKixneGapShJIaIuzFh5_2FT_2F9ouQv7.js"].join(""),c.parentNode.insertBefore(i,c))})(window,document,"script","smcx-sdk");
Enterprise Nation has helped thousands of people start and grow their businesses. Led by founder, Emma Jones CBE, Enterprise Nation connects you to the resources and expertise to help you succeed.