BLOG
What needs to be done to help scale-ups in post-Brexit Britain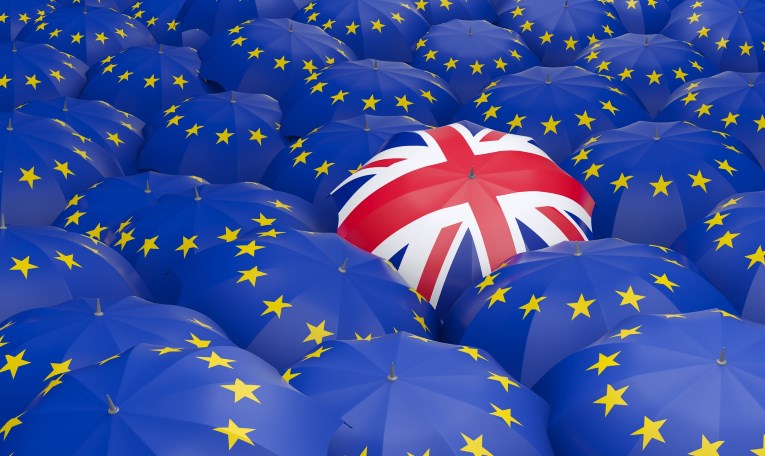 ---
Posted: Thu 18th Oct 2018
Deal or no deal, it's time to start thinking about the future for SMEs. James Poyser, CEO of inniAccounts, looks at a few of the things that would make a big difference to how his scale-up will progress after Brexit.
Now that we are into days rather than months to go before a Brexit deal is finalised I think it's time we started to focus on how SMEs will thrive.
Like many scale-ups we've reviewed our plans and targets. Notwithstanding the uncertainty of Brexit we think our plans are achievable. But there are some very definite policy changes that would help ensure it.
Help for innovation and productivity
I would love to improve our productivity, a critical focus for the government after March 2019. It's good but it could be better.
Our solution has always been to turn to technology. We have used R&D tax credits and this year we have applied for grants so we can integrate more AI into our daily processes.
But we can only go so far. If I want to build sustainable innovation, borrowing ideas from manufacturing, then I need a lot of cash and like any business with tight cash flow other things have to come first.
I could turn to the bank but despite being a very healthy business, I can't get the loans. The banks like to invest in tangible 'things'. My IP, even though it's award winning and market leading, isn't worth anything unless I am prepared to hand over the keys to my family home. It's therefore a dead end.
But long-term productivity grants could change this, and also help boost our productivity and our ability to compete on the world stage as we leave Europe.
And what if the British Business Bank pioneered a change to the status quo and gave loans to companies like ours? Would that not encourage the multi-nationals to follow suit?
Skills policies
It's very evident that we need a focused policy on skill as we leave Europe so we continue to compete internationally. In particular, I'm hoping it's a chance to close gaps our business faces everyday.
The first gap is the quality of new blood from the school system, by which I mean young people who are ready for work and open minded about working for a small company. Sadly, they lack the life skills to get on at work - inquisitiveness and drive through to the basics like telephone and email manners. That needs to be solved urgently to keep the labour market buoyant post Brexit.
It needs to be coupled with an overhaul of the apprentice scheme. Sound in theory, diabolical in practice. Too many young people are being exploited by unscrupulous middlemen.
One can only hope that now 3aaa is under investigation and in administration the government will rethink how the apprenticeship strategy is delivered so we can grow and retain skills, and crucially keep up with global competitors.
The second gap is experienced skill that is willing to take a leap out of the corporate world and into a scale-up they've never heard of yet is going places. I see much of this to do with flexibility. At the moment, the politicians seem to solve problems related to helping people work the hours they want with rules and laws.
But I've seen the benefits of putting in place my own flexible terms. It's my choice to do it and it has worked for my business. But if SMEs had an incentive to operate flexibly then I think more businesses would join me and more people would move away from the security of the big employers.
I'm pretty sure productivity would go up, boosting long-term GDP, and we might also help solve problems related to things like social care of dependents and mental health caused by stress.
Given that last year SMEs were driving record levels of employment, responsible for some 70% growth in the private sector since 2011, and accounted for 50% of the country's employment and about the same in revenue, I think there's huge potential to be gained post-Brexit from opening up our flexibility.
Review of rates
There is of course one very big concern for any business and that's what it costs to set up shop before you employ anyone.
Collaborative spaces for service industries are popping up in major cities. They are a smart, affordable way for small start-ups to keep overheads down, but when you are a scale-up and you need physical space for a growing team then things become very prohibitive.
For instance, we're soon going to outgrow our office. I'd love to buy an office that we can grow into, which means in the first few years it's likely to be half empty. However, we'd have to pay rates on the entire property so we can't consider it.
I could rent the unused space to other businesses but the numbers don't work. It's nonsense, especially when you consider we are creating jobs and there are buildings rotting away. Bottom line is that rates need an urgent review if entrepreneurs are to set up and stay in Britain.
Taxation of business and skill
My final ask is that HMRC is brought on side. Tax really concerns me when we have some very big funding problems like the NHS to solve. My fear is taxes will go up for businesses after Brexit and I'll be penalised for creating a successful company and growing it.
I'#m doing everything right; training young people, creating jobs, developing careers, rewarding employees well. I care about getting this right yet I pay more tax as a percentage than Amazon. I think it's time to review a sliding scale for tax linked to measures of success and the phase your business is in.
There's also a very real risk that tax could put off many of the enterprising self-employed independents from working in the UK. People that my business has relied on to be innovative and agile. I see that this immense pool of expertise could dry up and go elsewhere. That would be a huge loss at a time when we really need to compete on the world stage.
Which bring me to IR35. It's well and truly broken. It's nothing short of a farce and the sooner the government realises the better. My business wouldn't have grown as quickly as it has without flexible access to experienced skilled people.
I'm not alone, especially when you consider IPSE says some £2bn is generated by independents. It's clear the government's employment figures are so healthy because of this band of self-employed expertise.
These people want flexibility more than they want the tax breaks or employee benefits, so surely it's time for HMRC to admit the situation can't continue and look for a better way to generate revenue.
Mark as urgent
Many of the things I've looked at aren't new problems for small business leaders. But they are more urgent than ever before. With Brexit we have a real opportunity to fix things and start a fresh with others.
My hope is that Whitehall will listen, starts making plans now, and our place on the world stage can be secured.
Brexit Advice Service
Access content, events, advice and more to help you plan for the challenges and opportunities from Brexit with Enterprise Nation's Brexit Advice Service.