POLITICS
What Labour's leaked 'draft manifesto' promises for small businesses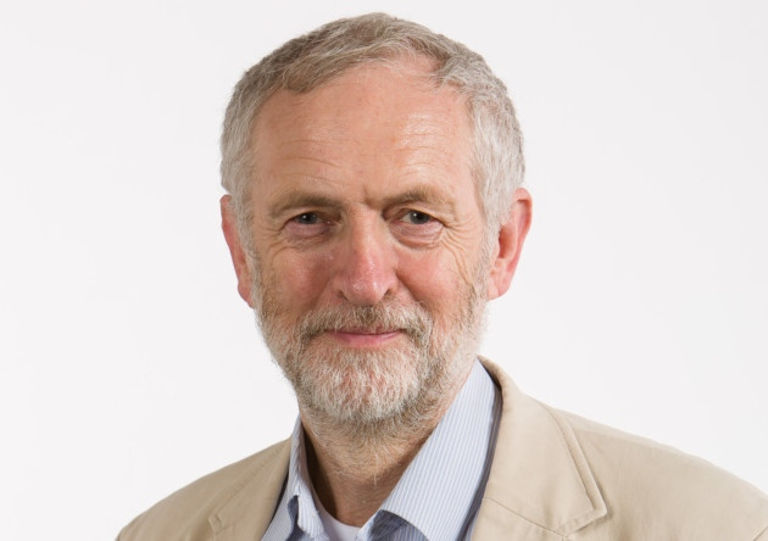 ---
Posted: Thu 11th May 2017
A document which is thought to be a draft General Election manifesto for Labour has been leaked. Here's what the party promises for small businesses.
Ask your questions about Labour and the other parties' plans for small companies at our free election debate in London on 18 May. Book a free ticket here.
Keep up-to-date with our small business General Election tracker.
Small and medium sized enterprises (SMEs) are hugely important to the UK economy, providing 60% of private sector jobs. They are key in delivering a meaningful industrial strategy.
Labour understands that many start-ups and SMEs face significant challenges such as access to finance and business advice, late payments, relatively high administrative burdens all of which pose significant  barriers to growth.
In order to provide the support many small businesses need a Labour government will:
Mandate the new National Investment Bank, and regional development banks in every region to identify where other lenders fail to meet the needs of SMEs and prioritise lending to improve the funding gap

Reinstate the small business corporation tax rate

Introduce a package of reforms to business rates - including switching from RPI to CPI indexation, exempting new investment in plants and machinery from valuations, and ensuring that businesses have access to a proper appeals process - while reviewing the entire business rates system in the longer run

Scrap quarterly reporting for businesses with a turnover of under £83,000

Declare war on late payments by using government procurement to ensure that anyone bidding for a g overnment contract pays its own suppliers within 30 days and d eveloping a version of the Australian system of binding arbitration and fines for persistent late payers for the private sector
Labour understands that many small businesses may struggle with the higher real living wage that we will bring in. By ring fencing the extra proceeds from tax revenues and lower eligibility for in-work benefits, we will establish a new employment allowance for business that struggle to pay a higher living wage.
Other measures of interest to small businesses:
Industrial strategy
We will deliver universal superfast broadband availability by 2022. We will deliver a universal superfast 30mbps service availability to all households by 2022. The Conservative commitment to just 10mbps will see the 400,000 small businesses and nearly two million homes left with substandard broadband well into the next decade.
We will appoint a Digital Ambassador to liaise with technology companies to promote Britain as an attractive place for investment and provide support to startups to scale world class digital businesses. The UK lags behind other countries in the extent to which our companies scale-up, with research suggesting that many of our companies have stagnant growth despite their best aspirations.
Culture
We recognise the serious concern about the "value gap" between producers of creative content arid the digital services that profit from its use, and will work with all sides to review the way creators and artists are rewarded for their work in the digital age.
Music venues play a vital role in supporting the music industry's infrastructure and ensuring a healthy music industry continues in Britain. Labour will review extending the £1,000 pub relief business rates scheme to small music venues.
Local communities
Labour's national investment plans include coastal protections, better flood management and the broadband and 4G extensions which will underpin the future success of rural small businesses.
Scotland
We will establish a Scottish National Bank under Scottish control and backed by the National Investment Bank with £20 billion of lending power to deliver funds to local projects and Scotland's small businesses creating work and stimulating the economy.
Self-employed workers
Self-employment can bring many benefits, freedoms and flexibilities to people - and is a vital and often entrepreneurial sector of our economy.
But there is also mounting evidence that workers are being forced into self-employment by unscrupulous employers to avoid costs and their duties to workers. Labour will clamp down on bogus self-employment by:
Shifting the burden of proof, so that the law assumes a worker is an employee unless the employer can prove otherwise.

Imposing punitive fines on employers deter thers from doing the same not meeting their responsibilities

Involving trade unions in enforcement, e.g. by giving them a seat on the executive board of the new Ministry of Labour

Giving the Ministry of Labour the resources to enforce workers' rights

Banning payroll companies, sometimes known as umbrella companies, which create a false structure to limit employers' tax liabilities and limit workers' rights

Giving employment agencies and end-users joint responsibility for ensuring that the rights of agency workers are enforced and strengthen trade union rights, because empowering
We would also extend the rights of employees to all workers - something that will make a substantial and immediate difference to the quality of life of people in insecure work. But there are real concerns that rapid changes to the world of work are rendering existing employment categories outdated.
Labour recognises that the law often struggles to keep up with the ever-changing new forms of employment and work, so will set up a dedicated commission to modernise the law around employment status. New statutory definitions of employment status would reduce the need for litigation and make improve compliance.
Ask your questions about Labour and the other parties' plans for small companies at our free election debate in London on 18 May. Book a free ticket here .
Enterprise Nation has helped thousands of people start and grow their businesses. Led by founder, Emma Jones CBE, Enterprise Nation connects you to the resources and expertise to help you succeed.