BLOG
Welcome to the new look Enterprise Nation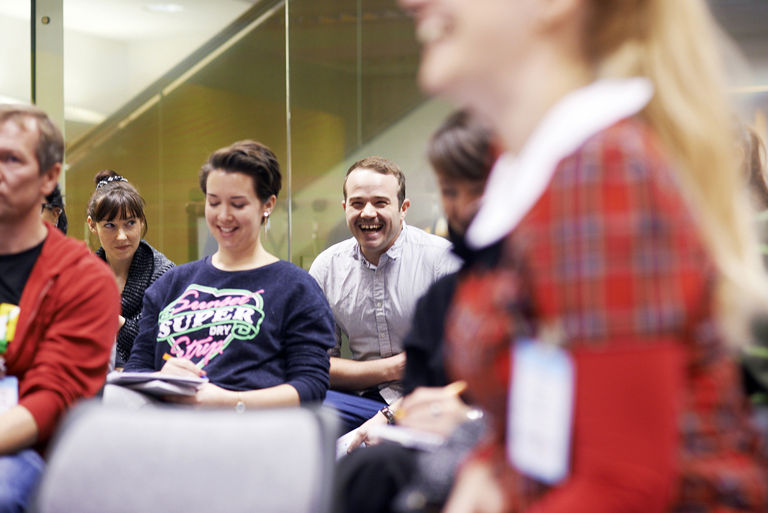 ---
Posted: Fri 22nd Nov 2013
If you've visited us before, you'll notice a fresh lick of paint here on the Enterprise Nation website. The changes are, however, more than skin deep. Read on to find out more - and, if it's your first time here, welcome! We're Enterprise Nation, and this is what we do...
We help people turn their passions into great businesses. We do this through inspirational books and events, a supportive community of business owners, expert leadership and a campaigning voice.
What's new
We've got a new look!

The website is much easier to use

It's easier to find books and events - and members now see their discounts automatically applied

You can download many more of our eBooks in PDF format for reading on your desktop

And it's much easier to pay for your membership using a debit or credit card
We've also made changes to some features and the way you sign into Enterprise Nation. Our free Marketplace has gone, but we're working on something even better for the New Year (we still have your listings, if you need them).
If you signed up for a free Enterprise Nation account, you'll still get our weekly newsletter, packed with business tips and advice, but only paying members will be able to log into Enterprise Nation. Just use the email address you used to sign up and your old password to log in.
Enterprise Nation membership
Membership to Enterprise Nation remains at the low, low price of £20 per year - that's less than 40p per week!
Join now and get:
Free expert workshops, plus 25% off all of our business classes and books (that's a saving of up to £7.50 on our stuff)

Meet other business owners and would-be entrepreneurs at free monthly meet-ups (£10 each for non-members)

We represent your views as an entrepreneur to government and meet with advisors once a month
We're always adding exclusive member benefits that we think more than justify our annual membership fee. For example, join now and book a free 30-minute telephone consultation with PR expert Lizzie Slee. Also, book up to three free days at a central London co-working space.
We do hope you like our new look! And we hope you'll join us at Enterprise Nation. If you've any questions, you can email us on [hello@enterprisenation.com](mailto:%68%65%6c%6c%6f%40%65%6e%74%65%72%70%72%69%73%65%6e%61%74%69%6f%6e%2e%63%6f%6d?subject=New look Enterprise Nation "hello@enterprisenation.com")
Enterprise Nation has helped thousands of people start and grow their businesses. Led by founder, Emma Jones CBE, Enterprise Nation connects you to the resources and expertise to help you succeed.