BLOG
Up Periscope: The week on Enterprise Nation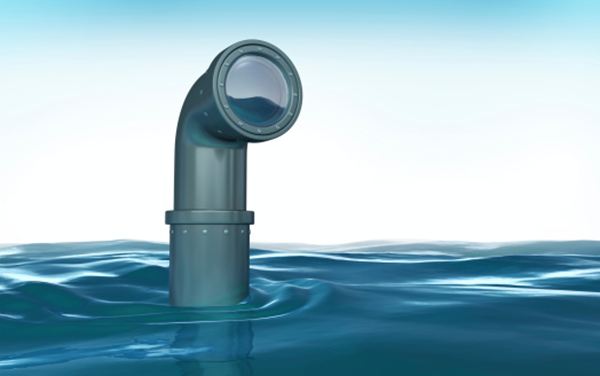 ---
Posted: Sun 28th Jun 2015
In our regular Sunday updates, head of content Dan Martin looks back at the past week on Enterprise Nation.
We like to keep up with new trends at Enterprise Nation so this week I thought it was about time we entered the world of Periscope.
Periscope is an app owned by Twitter that allows anyone with a smartphone to live stream videos.
Our week of live video kicked off on Monday at the launch of MISSION, a new book from the co-founders of campaigning PR agency Seven Hills. As one of the authors, Michael Hayman, wrote in an exclusive article on Enterprise Nation, business isn't what it used to be. The best entrepreneurs are those with a purpose; they are campaigners and activists and they're succeeding big time. Nine of them stood on stage at the book launch jam packed with members of the entrepreneurial glitterati and revealed their mission moment. We broadcast it on Periscope. Visit our Periscope profile at e_nation to replay the moment.
We raised the Periscope again on Thursday at an event that perfectly summed up the passion and innovation of the Enterprise Nation community. Hundreds of brilliant business owners joined us on the spectacular 13th floor of KPMG's HQ in Canary Wharf for Show Me The Money.
The atmosphere was electric as the entrepreneurs met 20 small business funding organisations. Banks, crowdfunders, peer-to-peer lenders, startup loan providers; they were all there. It was an amazing evening and we can't wait to hear about all the deals that were done.
To set the scene, three entrepreneurs who've raised millions of pounds in funding shared their advice. We broadcast it live on Periscope and you can replay it here.
Banks, crowdfunders, peer-to-peer, invoicing. They're all here at #showmethemoney @KPMG_enterprise pic.twitter.com/TQuCll3BUI

"" Enterprise Nation (@e_nation) June 25, 2015
Ask someone to name an entrepreneur and it's highly likely they'll say Sir Richard Branson.
The Virgin boss was on the judging panel on Friday for the final of his annual Pitch to Rich competition. I was among the audience at the ever so trendy Second Home office space in east London as nine startups pitched for a share of £1m in prizes. The moment the winners were revealed was our most popular Periscope of the week; that's the Branson effect!
When I started the word 'entrepreneur' didn't exist. Now everyone wants to be one" @richardbranson #VOOM #pitchtorich pic.twitter.com/2JDX5zbjpL

"" Enterprise Nation (@e_nation) June 26, 2015
After the awards ceremony Sir Richard and his fellow judges took part in a press conference. I caught the conversation on camera including this advice on how to deliver the perfect pitch. Look out for more content featuring the legendary entrepreneur as well as the competition finalists over the next week.
On Wednesday I attended an event in Bristol hosted by the British Business Bank. During a panel debate one entrepreneur said Britain isn't breeding enough business owners who understand scale. Look out for our interview soon with the British Business Bank CEO discussing how his organisation is attempting to help more startups scale up.
One of our entrepreneurial interviews this week was with French entrepreneur Clement Decrouy, the founder of a new champagne brand. I interviewed Clement in Paris and having also run a business in London, he had some interesting things to say about the differences between setting up a new venture in the UK and France. I'll give you a clue; he think it's easier here!
On the blog this week we offered advice on how to deal with Google Mobilegeddon, create the perfect email newsletter, harness the power of imagery and embrace the mindset of a successful entrepreneur.
We hope you had a successful week. See you on Monday!
Big ideas that started life on a napkin #VOOM #pitchtorich pic.twitter.com/QvbJJI7f3h

"" Enterprise Nation (@e_nation) June 26, 2015
Read previous weekly updates:
Pasties, pitching and pianos
Opportunity knocks
Enterprise Nation has helped thousands of people start and grow their businesses. Led by founder, Emma Jones CBE, Enterprise Nation connects you to the resources and expertise to help you succeed.