BUSINESS NEWS
UK's digital economy hailed as at 'epicentre of Europe'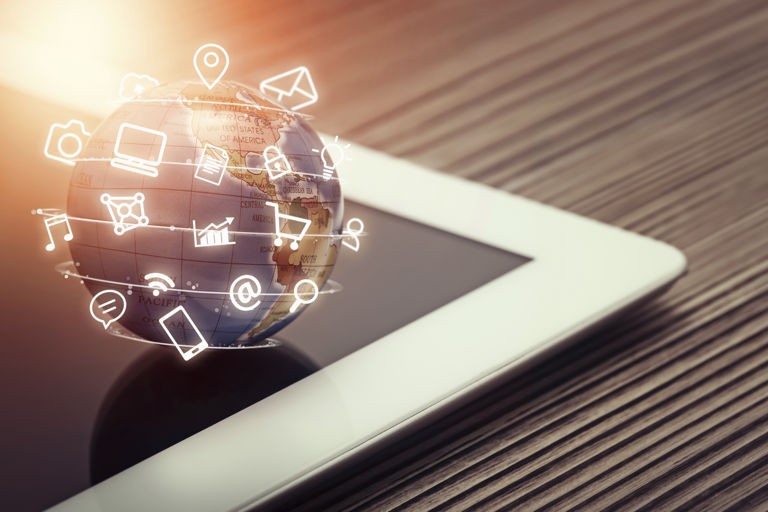 ---
Posted: Wed 22nd Mar 2017
The UK's digital businesses are attracting more in investment than in any other European country and workers in the sector are twice as productive as non-digital employees.
The annual Tech Nation report from Tech City UK paints a positive picture of Britain's tech scene as it continues to grow at twice the rate of the wider economy.
UK tech workers are paid on average 44% more than non-tech workers, the report said, with the average salary £50,663 a year, compared with £35,155 for the average non-digital wage.
Over the past five years, the UK attracted over £28bn of tech investment, compared to £11bn in France and £9.3bn in Germany. In 2016 alone the UK secured £6.8bn, over 50% more than any other European country.
Digital tech turnover has reached almost £100bn, up 10% in just five years, with the sector responsible for 1.64m jobs. The growth rate of digital jobs was more than double that of non-digital jobs between 2011 and 2015.
London unsurprisingly represents a major proportion of digital growth with one new tech company started in the city every hour and a collective turnover of £56bn, up 106% over five years.
Meanwhile, £2.2bn of venture capital and private equity investment went to firms in the capital in 2016, around £1bn more than its two closest competitors of Amsterdam and Paris.
It's also the place to network. In 2016, nearly 22,000 meet-ups took place in London, nearly three times more than in Berlin (7,963), Amsterdam (7,915) and Paris (7,581).
The capital isn't getting it all its own way though as for the first time ever, last year saw more investment in companies with headquarters outside of London.
The high cost of living in London was also reflected in the fact that only 59% of tech workers in the city rate their quality of life as good, compared to 98% in Exeter and 97% in Norwich.
London also isn't home to the highest concentration of high growth digital businesses. That accolade goes to Bournemouth and Poole where 26% of digital firms can be defined in that way, the highest of all UK areas.
Overall, 17.2% of all UK digital tech businesses with 10 or more employees were high growth in 2015, while across non-digital tech businesses of the same size, that figure stood at 9.8%.
The biggest growth in digital turnover between 2011 and 2015 was in Dundee which saw a 171% rise, while the Bristol and Bath tech cluster tops the league for productivity with digital workers responsible for £269,000 each in turnover. In London it's £200,000.
And while the capital has seen a 42% growth in new digital tech businesses over the past five years, Newcastle and Belfast have also seen big increases in start-ups, up by 39% and 37% respectively.
Challenges still face the sector though with more than half of respondents to the survey citing finding employees with the right skills a big problem, while at another 50% of firms men outnumber women three to one thereby leaving a huge untapped pool of talent.
Gerard Grech, CEO of Tech City UK, said: "Tech Nation 2017 shows how rapidly the UK's tech innovation and productivity are gathering momentum. There are now significant tech hubs all over the UK, attracting both international investment and overseas talent.
"Tech careers now pay 44% more than the national average wage. These foundations will be crucial as we prepare to leave the EU. We need to maintain access to skilled workers while doubling down on home grown tech talent. And we need to think big."
Eileen Burbridge, partner at Passion Capital and chair at Tech City UK, added: "Tremendous momentum and results have been achieved in and by the UK's tech community in recent years but we must continue to ensure that we have the best possible ecosystem in place to help the sector achieve its full potential.
"In addition, we must also commit to ensure that our young people have the skills and aptitude needed for a career in this industry that is having an impact on every part of UK life."
Get tips on growing a great digital business with Enterprise Nation's Go and Grow Online campaign.
Enterprise Nation has helped thousands of people start and grow their businesses. Led by founder, Emma Jones CBE, Enterprise Nation connects you to the resources and expertise to help you succeed.