BUSINESS NEWS
Ukraine Credit Guarantee Scheme for small Irish businesses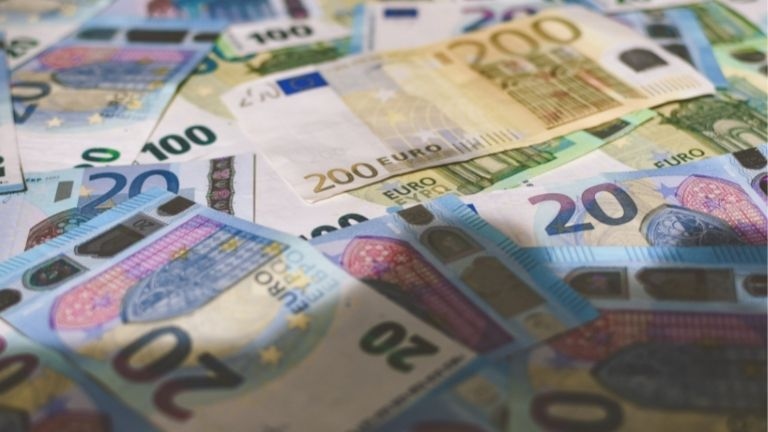 ---
Posted: Thu 2nd Feb 2023
The Ukraine Credit Guarantee Scheme has a lending ceiling of €1.2 billion and will facilitate loans for working capital and medium-term investment.
It will provide reduced interest rate loans to small businesses, farmers and fishers.
Businesses will have certainty that their liquidity funding needs can be met through low-cost loans supported by the Government. This is a central pillar of the Government's response to aid businesses impacted by rapidly rising costs as a result of the invasion of Ukraine.
First lender
Bank of Ireland are the first bank to offer the scheme. CEO of Bank of Ireland, Myles O'Grady said,
"This Scheme will provide additional support and financial flexibility for businesses suffering from rapidly rising costs as a consequence of Russia's invasion of Ukraine."
One of the main draws of the loan is no personal guarantee or collateral required for loans up to €250,000.
June Butler, CEO of the Strategic Banking Corporation of Ireland (SBCI) said,
"We believe that businesses, including farmers and fishers, will benefit from having access to this additional financial support, to fund their working capital and investment needs. The provision of unsecured loans of up to €250,000, together with the reduction in applicable interest rates, makes the Scheme a viable option for borrowers. The SBCI will continue to play its part in supporting Irish businesses as they seek to access finance to grow, innovate and prosper into the future."
Ukraine Credit Guarantee Scheme
The features have been chosen with the objective of maximising the impact of the scheme for borrowers in the short to medium term and addressing their liquidity requirements.
The main features are as follows:
This is a scheme for SMEs, primary producers and small mid-caps (defined as businesses with up to 499 employees). SMEs are expected to be the main beneficiaries.

In order to qualify for the Scheme, the borrower will have to declare that costs have increased by a minimum of 10% on their 2020 figures and that the loan is being sought specifically as a result of difficulties being experienced due to the Ukraine crisis.

Loans will be available to viable businesses only and it must be a new loan with no refinancing.

The ceiling of funding available under the UCGS is €1.2 billion.

A guarantee rate of 80% for the State with the lenders retaining 20% of the risk of the loan.

The current standard facility size of €10k to €1 million under the current Acts will remain for the UCGS.

The products covered under the Scheme will include a broad range of credit facilities including overdrafts, working capital and term loan facilities.

Capital and/or interest moratoria for specific periods of time (up to three months) will be permitted under the Scheme but any decision regarding such moratoria will be at the discretion of the individual lender based on their assessment of their customer.

The new Scheme has been prepared in order to comply with the terms of the European Commission's Temporary Crisis Framework for State Aid. In particular:
Primary agricultural, fisheries and aquaculture producers may be included.

A guarantee premium on each loan under the Scheme is required to be paid in addition to interest rate costs. The range for SMEs is 0.29% for loans of 1-3 years and 0.68% for 4-6 years. For small mid-caps the range is 0.73% for 1-3 years and 1.55% for 4-6 years.
The scheme will be timebound and will be available until 31 December 2024.

Businesses will first seek eligibility through the new SBCI Hub. This is an easy-to-use online application. If successful, the applicant will receive a code which can be used at any participating finance provider.
Enterprise Nation has helped thousands of people start and grow their businesses. Led by founder, Emma Jones CBE, Enterprise Nation connects you to the resources and expertise to help you succeed.