BLOG
UK Leads World in E-commerce Transactions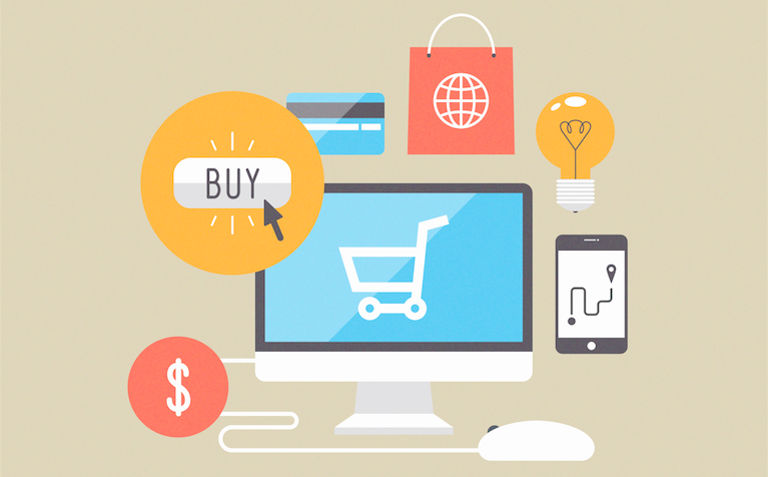 ---
Posted: Wed 18th Feb 2015
If you ever questioned why creating an online offering was so important, here is a compelling argument: the UK is leading the world in this trend.
A recent report from GlobalWebIndex found that almost two thirds of Britons bought something online last month, ahead of Germany and South Korea.
Add to that the fact that 89 per cent of the 64.1m-strong British population are active internet users and you have what is called a 'no brainer'.
The opportunities don't stop at British consumers however - they are global. Developing nations will account for 10 of the top growth markets in 2015, led by India, China and Indonesia, pushing major economies like US, Japan, the UK and Germany off the top 10 list.
And yet still around half of all UK-based small firms are not online.
According to a separate report by Lloyds Bank Digital Business Index 2014, 50 per cent of small firms still don't have a website, with 1.7m having a low digital understanding and capability. The report calculates that by optimising digital technology, UK firms could unlock £18.8bn in incremental revenue growth.
Another investigation from the British Broadband Stakeholder Group (BSG) found that 87 per cent of UK-based micro businesses have access to broadband, but that those more than five years old are much less likely to be harnessing technology to grow their business.
The report found the main barriers were lack of awareness of and attitude towards online tools. It found that this group of older businesses felt that it wasn't relevant to their company.
The way we use the internet is changing too according to We Are Social. Social media users have increased by 12% over the last year, social activity on mobile has grown at almost twice that rate. Facebook, Twitter and established media are being squeezed by chat apps and instant direct media like WhatsApp, Snapchat and Facebook Messenger.
Instant messenger services now account for three of the top five global social platforms, and eight of these chat apps claim more than 100m monthly active users, the report found.
We Are Social suggests one third of the world's internet users will be on social media before the end of 2015.
So what to do? Enterprise Nation's campaign to get the nation's smallest firms make the most of the online opportunities Go and Grow Online is offering simple hands-one workshops for small firms to explore how they can exploit technology to build sales.
Collaborating with giant global players Microsoft, Verisign and BT Business, the campaign is offering expert help including Website Wednesdays, Tech Tuesdays and regular social media and tips on understanding your website's capabilities.
So we can deliver the best support, we'd love to hear how you are Going and Growing online. Please take a minute to answer these 10 questions so we can serve you better.
Create your free online surveys with SurveyMonkey , the world's leading questionnaire tool.
Enterprise Nation has helped thousands of people start and grow their businesses. Led by founder, Emma Jones CBE, Enterprise Nation connects you to the resources and expertise to help you succeed.