BUSINESS NEWS
UK flying high for female enterprise support but in bottom 10 globally for business gender equality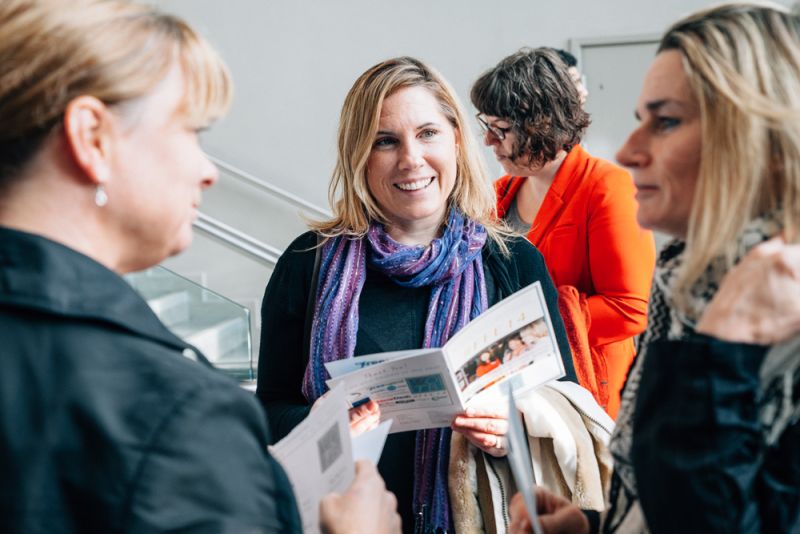 ---
Posted: Tue 30th Jun 2015
Britain is best in the world when it comes to giving female entrepreneurs access to support, but the country ranks a lowly 23rd out of 31 countries for gender balance between men and women running companies.
The findings were revealed in major research by technology company Dell. Timed to coincide with the Dell Women's Entrepreneur Network conference in Berlin, the survey measured 31 countries across the globe, accounting for 70% of the world's female population. Nations were rated in five key business categories.
The UK ranked in fifth place overall behind the US, Canada, Australia and Sweden in first, second, third and fourth places respectively.
In the category 'gendered access', which measures women's access to fundamental resources such as education, internet, bank accounts and training programmes, the UK came first.
The report said the country's position is "driven by the universal access to education for women (100% of the female population has access to secondary education) and providing SME training programs that are accessible, affordable and culturally appropriate for women to participate". However it said more still needs to be done to make business support accessible for females.
The study highlighted the Burt Report, written by MP Lorely Burt, which outlined how design flaws in current business focused services in the UK act as barriers to women. For example, Burt uncovered a number of instances of 'unconscious bias' that result in less representation, less visibility and less overall integration of women into the messaging and images portrayed on business support websites.
Despite ranking high for access to resources, the UK scored poorly for 'pipeline for entrepreneurship' with a rating of 33% which put it in 23rd place. This category looked at whether women are engaging in startups at an equal rate to men, how many females know entrepreneurs, if they see business opportunities and feel they have the skills to start a business.
According to the report, just 2% of UK CEOs are female, as are only 22% of senior managers and company board members. It also highlighted that unlike other countries, such as the US, the UK does not have a gender procurement policy and does not collect gender based entrepreneurship data.
In the remaining categories, UK ranked fifth for 'business environment', which measured red tape, innovation, R&D and access to funding; eighth for 'leadership and rights', which looked at whether women have equal rights and are involved in senior decision making; and fifth for 'potential entrepreneur leaders', which analysed the percentages of women starting businesses who are university-educated, growth-oriented and market expanding. Although the UK ranked in the top five for 'potential entrepreneur leaders' its score was still only 49 out of 100.
Overall, 70% of the countries surveyed scored less than 50% in the total scores and in every nation analysed women were significantly less likely than men to know an entrepreneur which the report said hinders their desire to start business.
Recommendations
The report made several recommendations for how female entrepreneurship can be boosted.
Among them were a call for gender public procurement policies. "Most procurement officers focus on price and prefer trusted suppliers, which unintentionally excludes new diverse suppliers which may be female", it said. Of the 31 Scorecard countries, the US and South Africa are the only two countries which actively promote growth oriented female entrepreneurs through procurement policies. Since 2000, the US has a formally established annual target of 5% of the total value of all government contracts for women-owned businesses.
Dell also called for the collection of gender-specific entrepreneurship data. "If countries do not collect data on women entrepreneurs and women's participation in government funded entrepreneurship programmes they will not be able to benchmark change.
"Surprisingly, even countries with specific programs targeting women entrepreneurs do not collect data on women's participation in all the entrepreneurship programmes that are funded."
The study highlighted Mexico and Chile as examples of what can done.
"In 2013 the National Development Program in Mexico mandated that gender be integrated into all public policy initiatives. As a result, data on all programs initiated through the National Institute of Entrepreneurs are gender disaggregated which provides a baseline measure for integrating women into existing programs for small and medium sized businesses in Mexico.
"In Chile, sex-disaggregated data is being used to improve the participation of women in key entrepreneurship initiatives such as Startup Chile."
Big businesses can also play an instrumental role in providing women access to leadership and creating role models for future generations, the study recommended. This includes diversifying leadership roles and improving the pipeline for women to senior positions and increasing the number and proportion of women on boards as well as leveraging buying power by increasing the number of women-owned business vendors in their supply chain.
"The success of entrepreneurs and small businesses is critical for a thriving global economy, and we believe women entrepreneurs must play a much more prominent role in business and leadership in the future," said Karen Quintos, senior vice president and chief marketing officer for Dell.
Enterprise Nation is supporting women-led businesses with our massive Festival of Female Entrepreneurs in Bristol on 22 October. Top class entrepreneurs will share stories, advisers will lead practical workshops and service providers will showcase their offers. Buy your ticket below.
Enterprise Nation has helped thousands of people start and grow their businesses. Led by founder, Emma Jones CBE, Enterprise Nation connects you to the resources and expertise to help you succeed.