BLOG
Two former army cadet friends join forces to start their own security business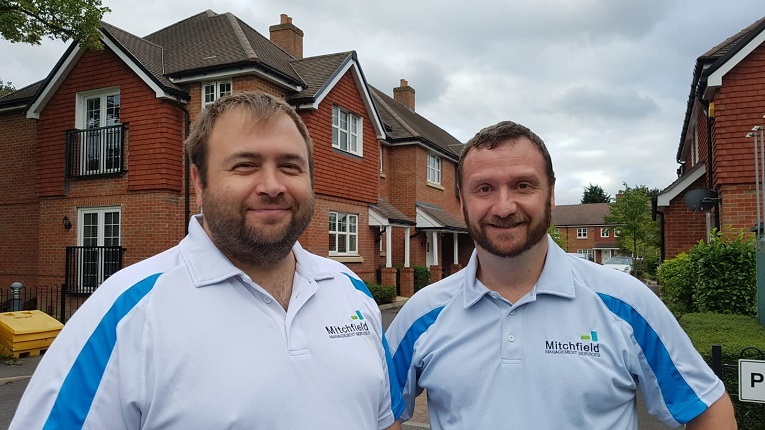 ---
Posted: Fri 14th Dec 2018
This week's Enterprise Nation member business of the week is Mitchfield, run by Pete Mitchell and Chris Mansfield who joined through our partnership with Reigate and Banstead Borough Council.
The co-founders of the new Surrey cleaning and security firm first met 22 years ago as school boy army cadets in the Banstead force unit.
Pete Mitchell and Chris Mansfield both went on to have successful careers as professional soldiers, Pete in the Royal Green Jackets and Chris in the Royal Marines, but always remained friends.
Now the pair have set up Mitchfield, a domestic cleaning, security and maintenance firm which has already won some important contracts.
Pete said: "We became friends when we were boys in the cadets, and both of us loved the army life so we went on to become members of the armed forces, although we never served together in the same battalion.
"For some reason our leaves always coincided and we often dreamed about setting up our own security firm one day together. We had all the ideas but no clue how to actually do it.
"After serving in the forces, both of us went on to work in security on some big contracts including Tiffany & Co, Transport for London (TfL), and Fidelity.  I then moved to work with Blue Arrow the recruitment and training firm for ex-forces people.
"Earlier this year, we felt the time was right to get started.  Both of have clocked up so much experience and lots of quality industry contacts, so we decided to bite the bullet and give it a go."
In the early stages, the friends turned to Reigate & Banstead Borough Council for help and advice on what they need to do to start a business and are full of praise for the help they received.
Pete added: "The team helped us get a grant and a business plan together, even down to the insurance we required and the enhanced DBS checks we would need as residential cleaners, they were there every step of the way.
"We're already using our Enterprise Nation membership as we enter the next phase.  To date we've been growing nice and organically through word of mouth. The next step is to up our game to take on bigger contracts.  It's going well!"
We're proud to have people like Pete and Chris as members of Enterprise Nation. Join Enterprise Nation today and become part of an amazing community of small business owners.
Enterprise Nation has helped thousands of people start and grow their businesses. Led by founder, Emma Jones CBE, Enterprise Nation connects you to the resources and expertise to help you succeed.