BLOG
Enterprise Nation members share their top business lessons from 2020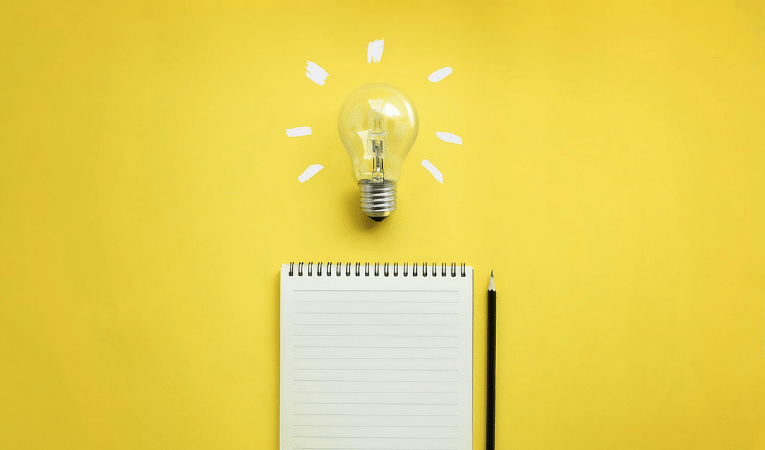 ---
Posted: Tue 19th Jan 2021
It will go down in history as being one of the most challenging years for small businesses. Amid the chaos and uncertainty, however, are some valuable lessons that will stand many in good stead going in to 2021.
Entrepreneurs everywhere have been in search of a recipe for recovery, and many of you will have already been forced to change the way you work.
It's often easy to feel that cold, hard cash is the only way to survive. It certainly helps. And of course, you can't pay the bills without it. But survival also depends on your ability to adapt and evolve, and your commitment to learning new skills.
Here we meet 10 members of the Enterprise Nation community who have done just that. I asked them to share the most valuable lessons they've learnt over the last 12 months, and how they've used them to grow their business.
10. Review, revise, repurpose and relaunch
"The ability to react to the changing market was key to Ascension Cider's survival. Before the pandemic hit we were a draught-focused cider maker being served mostly by pubs. When lockdown hit our orders dried up. Fortunately the owners of the orchard at Ringden Farm in Sussex - where we are based - allowed us to use their canning line, enabling us to can our ciders instead.
"This meant we could start offering them to other markets, such as bottle shops, off licences and farm shops. The reception has been amazing. In fact, the first batch sold out in less than 72 hours! We've since added new varieties to our range, and we're thrilled to say that we have now started exporting our canned drinks to Italy."
9. Open your mind
"I left the world of investment banking in 2020 to start my passion project - Pink Tea Café. Initially I intended to 'go big', launching as a physical café in central London. But 2020 had other plans. I had to learn quickly to be nimble, open-minded and when to diversify.
"We decided to start selling our ethically sourced tea blends online instead. In many ways this has proved to be nature's blessing. Creating an online retail offering first has allowed me to build a firm foundation, standing me in good stead for when I (fingers crossed) open my café in Kensington in March 2021."
8. Ask for help
"It might sound cheesy, but it's true. Only once I started looking for help did I realise that, not only is there a vast array of support available, but the benefit of increasing my network and positivity really has really boosted our clothing brand. Kendrick Falls is racing into 2021 with a clear mindset of communicating what we need and exploring what help is out there to get it."
7. Take time to relax
"Running a one-woman recruitment business can be pretty hectic. But 2020 saw my usually manic lifestyle come to a halt. Like many industries, recruitment was put on hold and I suddenly found myself at home, staring at the same four walls every day.
"So I decided to turn this into a positive by spending this new-found freedom on me. I rediscovered my love of reading, took walks each day, cooked meals from scratch, and even started meditating. So I suppose 2020 taught me to slow down. I learnt that looking after yourself and your mental health is just as important as work.
 
"Taking that step back and regrouping my thoughts means that the calmer, more relaxed me has been able to provide a better service for my clients and candidates."
6. Get online
"Face-to-face interaction is at the heart of our café's vibe. After several decades serving the local area of Bethnal Green, we pride ourselves on the strong social connections we have with our customers. The café is a true community hub. Truth be told, we didn't have a contingency plan. So the pandemic hit us hard.
"2020 taught us that we needed an online presence. It was time for us to jump in and connect with a wider audience. COVID has changed our mindset and dragged us into the 21st century. It has given us an opportunity to learn new skills and we feel ready to face 2021 with our heads and hopes high."
5. Step outside your comfort zone
"I was using Zoom prior to COVID but rarely showed my face on screen. I'm an introvert (albeit a chatty one), so video is outside my comfort zone. COVID taught me to stop worrying about what I looked or sounded like. Providing value to and serving my clients is what matters.
"Thanks to Enterprise Nation I took part in some Lunch and Learn webinars, as well as training sessions with Amazon Academy. My confidence on camera has soared, allowing me to reach more people and improve my visibility. In October I launched my LinkedIn Live show The Coffee Chinwag, and throughout 2021 I'll be hosting monthly Ask Me Anything LinkedIn specials. I'm also speaking at StartUp 2021 on the 23 Jan."
4. Don't take anything for granted
"The pandemic has given us time to turn our minds to projects that previously we never got around to; to finally cross some things off our 'to-do' list. We launched our weekly podcast, SheepDip, and our Ewe Rock campaign, where we offered complimentary team-building events to companies who'd gone the extra mile during the pandemic.
"We worked more on our mission, values and vision (including a closer collaboration with our charity partner Send a Cow). And we even cleansed our database. The last year has also taught us all kindness and gratitude, and to not take for granted the things we value most; our health, freedom, green spaces, social lives, holidays… the list goes on!"
3. Collaborate
"I provide training courses designed for developing a better understanding of mental health issues. Until last year I'd offered these sessions in person. 2020 was the year I took my business online.
"Being part of a Continuing Professional Development group, I received training on how to teach an online class via Zoom - something I'd never done before. To build my confidence in an online environment I agreed to lead a short training session on building resilience.
"Later I collaborated with two other wellbeing facilitators in a Mental Health Awareness workshop. This pilot workshop soon led to our first paid online event. Dedication, determination and a growth mindset have been vital. But staying connected and collaborating with fellow social entrepreneurs has been equally valuable."
2. Practise creative problem solving
"2020 forced many businesses to use creative problem solving to tackle the pressures resultant from the pandemic. At ProjectSet, we had to switch from physical to digital marketing, hiring an intern to help manage the process. This helped us improve our ROI and made us rethink our marketing strategy.
"To practice creative problem solving, have regular brain storming sessions with your team. You can also crowd-source 'outside-in' insights from external talent - including students who often bring fresh thinking and an unencumbered mindset."
1. Make the most of resources available to you
"Throughout the pandemic the government has announced a large and wide-ranging package of financial measures to try to cushion the effect on small businesses. But it's the investment in business strategy support that is making the biggest difference to me and my business.
"Yes, it takes time. But it's time well spent. Explore business support organisations - like Enterprise Nation. Sign up for their newsletters (and more importantly, read them). And network - a lot! The level of support and inspiration available is immense. You just have to seek it out!"
The UK's biggest start-up show of the new year is back! Attend StartUp 2021 on 23 January and enjoy access to over 100 inspirational entrepreneurs and experts to help you start and grow a business Register here.
As Enterprise Nation's small business community manager, my role is to guide our members through every stage of their user journey, developing and improving their experience within the Enterprise Nation community, and arming them with the knowledge and resources they need to start and grow their business.   I have over 20 years of experience working in customer and B2B support. Having also managed a small business for many years, I understand the struggles that they face am passionate about helping them grow. I love to hear member success stories, particularly those in the food and drink sector.