VIDEO
Top 10 most popular Enterprise Nation TV business advice videos in 2016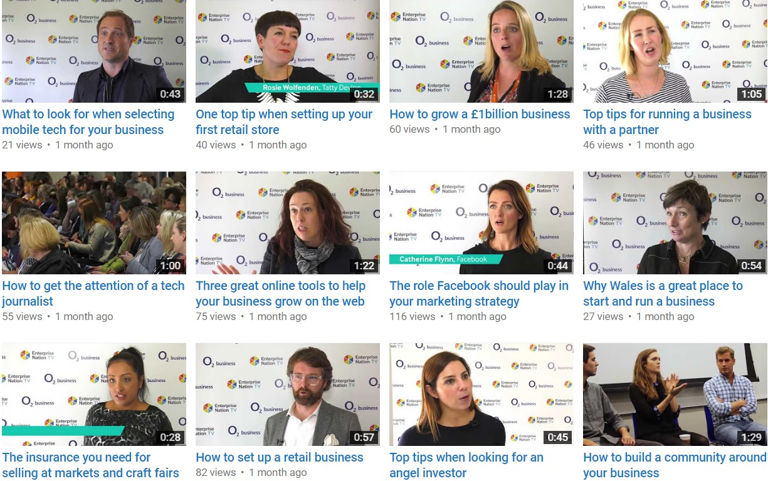 ---
Posted: Tue 27th Dec 2016
We've published more than 250 business advice-packed videos on our online channel Enterprise Nation TV this year. Supported by O2 Business, the channel is a massive source of tips and inspiration from some of Britain's best experts and entrepreneurs.
Every single one is useful but here are the top 10 most popular videos this year.
1. Amber Atherton: How to sell your product to retail buyers
2. Yessi Bello Perez: How to create a successful media and PR strategy
3. Jennifer Howze: How to get bloggers to write about your products or services
4. Philip Powell: How to use LinkedIn to boost your business
5. Helen Smith: How to run a successful advertising campaign on Facebook
6. Ryan Pilkington: How to use Instagram to promote your small business
7. Rebecca Saunders: How to pitch to notonthehighstreet.com
8. Emma Jones: Five steps for building a successful business from home
9. Helen Smith: Three best practices for small businesses using Facebook
10. Will King: How to maintain a good work life balance when growing a business
Enterprise Nation has helped thousands of people start and grow their businesses. Led by founder, Emma Jones CBE, Enterprise Nation connects you to the resources and expertise to help you succeed.