BLOG
Three inspirational startup pitches [VIDEO]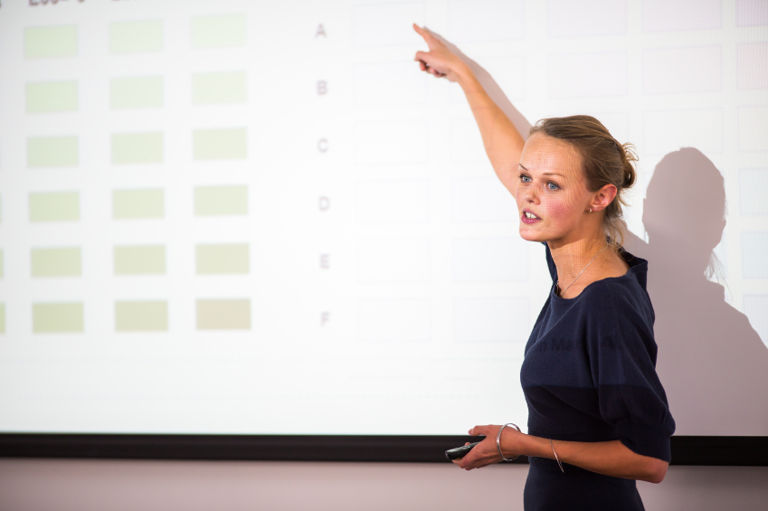 ---
Posted: Fri 24th Jul 2015
Yiuwin Tsang, from small business competition The Pitch, which closes for entries on 31 July, highlights three great pitches and what entrepreneurs can learn from them.
The Pitch has been an incredibly interesting ride since we started eight years ago. Last year we saw everything from entrepreneurs with language apps to business owners selling heated gloves.
As part of this year's programme, we ran a series of road trips and visited incubators and business shows to share advice and inspiration from the 500+ pitches we've seen since the competition launched in 2008. Here are some of our favourites.
You can't watch this pitch without being infected by Aly Cranston's sheer enthusiasm. She's passionate, animated and articulate; the idea isn't original, but you still buy into the business.
Cranston also does a great job of providing external verification as the product has earned recognition from third parties including relevant parenting channels and local TV, and she showed expert knowledge of her market.
We love this pitch because it immediately draws you into the entrepreneur's story of having cold hands during a long walk in Prague. This is something many people have experienced and it clearly explains the issue the product's going to solve and that there's a gap in the market.
Finally, the pitch tackles the business' addressable market, looking at the two glove-wearing demographics that are relevant to the product.
This is one of the most impressive pitches from last year. It's immediately clear the business has a unique proposition; no other application takes into account the unique differences between the challenges of learning different languages.
It's a proven concept, with the beta version having more than 75,000 downloads and topping the educational app charts. And, finally, there are some exciting expansion opportunities. The product's methodology can be transferred to different languages with China and Brazil representing key target territories
Want to get involved with The Pitch?
You could win a huge package of business support and be one of the top 100 entries who get to attend a free day-long boot camp to help you build your company.
Make it to the final and you'll be judged by a top panel including Enterprise Nation founder Emma Jones.
_
The application deadline for this year's competition is Friday 31 July. Enter now!_
Enterprise Nation has helped thousands of people start and grow their businesses. Led by founder, Emma Jones CBE, Enterprise Nation connects you to the resources and expertise to help you succeed.