MEMBER STORIES
This week's online masterclass host can help you improve mental clarity, focus & vitality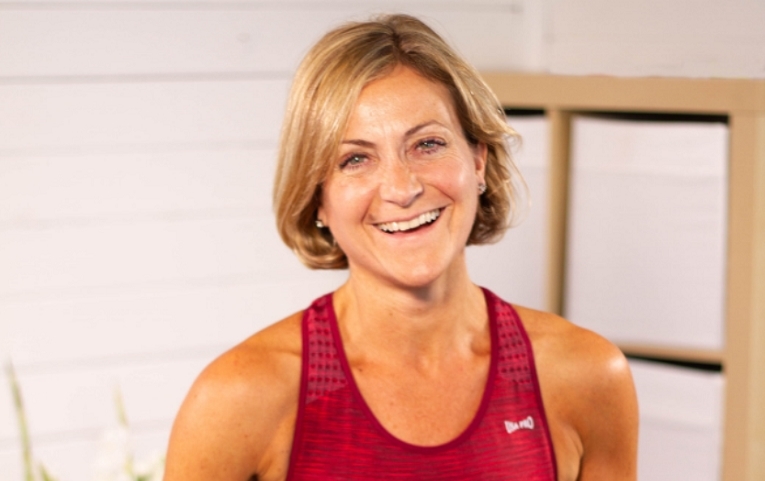 ---
Posted: Tue 25th Jun 2019
Every Tuesday at 12.30pm you can watch an online business masterclass delivered by one of our adviser members.
This week, Vicky Warr hosts: How to improve your mental clarity, focus & vitality.
Masterclasses are available at a cost of only £10 each. To register for this week's event at 12.30pm on 25 June, go here.
Don't forget that members can watch every weekly masterclass for free! To register, log in to your Enterprise Nation account and go to this page where the discount will be automatically applied.
If you're not yet a member, free online masterclasses are just one of many benefits. Join now from only £10 a month.
Describe your business in a tweet.
I help mothers have a fit and healthy motherhood; during pregnancy, after birth and beyond without spending hours in a gym or the kitchen.
What is your favourite business book?
The 5 Second Rule by Mel Robbins.
Who is your business hero?
Gabrielle Bernstein who shares the most valuable content and inspiration and is an excellent communicator. She delivers quality information at a very professional level. She is an international best selling author and number one New York Times best seller.
What has been your biggest challenge?
Wearing all the hats in a business; writing and producing content, marketing and promoting, building relationships, finance and administration.
What has been your greatest success?
Remodelling my business from reaching a local market to expanding to a global market by using technology.
What piece of advice do you wish you had known when starting out?
Do what you love. Do your best. The money will follow.
Why do you consider long-term strategic advice important to business success?
It benefits a small business by allowing it to be proactive in its growth, rather than by simply reacting to market conditions. There is less risk with a long term strategy.
When you are going in a new direction (like I did) it gives you the time to test and tweak your ideas. A short-term plan may not allow you to make adjustments based on the results you see occurring. Long-term goals lets you track results and make any necessary adjustments.
If you had a superpower what would it be and why?
I'd like to remember the names of everyone that I meet and one thing about them that they told me so should I bump into them again, I would be able to call them by their name and recall the thing about them. I believe this makes someone appear so much smarter, more credible and professional!
How has Enterprise Nation adviser membership helped your business?
Enterprise Nation has provided me the advice and tools to build confidence as a business owner, expand my network and focus in the right direction to scale up my business for greater profitability. Since joining two years ago, I've been to events and attended masterclasses, appeared on a Go Daddy panel and taken tips from founders who have grown their business and can show proven success.
I've rebranded, relaunched and have a long term strategy now that I am implementing for the next five years and a clear direction to focus my time and energy, thanks to Enterprise Nation.
To register for Vicky's online masterclass, how to improve your mental clarity, focus & vitality, go here.
If you're an adviser member and you'd like to host a masterclass, log in to your member dashboard and go to the content section to apply.
The Beez Kneez by Vicky Warr provides online exercise videos and healthy eating plans and recipes for mums to be and mums during all stages of motherhood, pregnancy, after their baby and beyond.