MEMBER STORIES
This week's online masterclass host can help you find balance in your business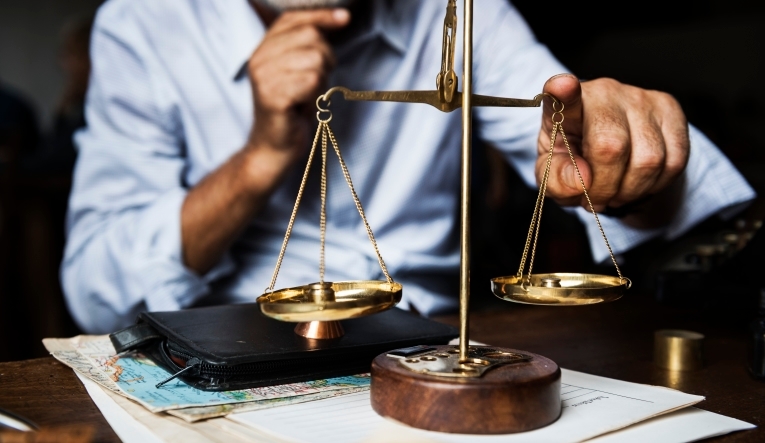 ---
Posted: Tue 11th Jun 2019
Every Tuesday at 12.30pm you can watch an online business masterclass delivered by one of our adviser members.
This week, Dawn Crossingham hosts: The importance of balance in your business.
Live masterclasses are available for free for Enterprise Nation members or £10 for non-members. Register for this week here.
If you're not yet a member, free online masterclasses and an archive of 200+ recorded masterclasses are just one of many benefits. Join now for only £10 a month.
Describe your business in a tweet.
Business specialist: focused on vision and a workable strategy; diagnostics, operational management, troubleshooting, business development.
What is your favourite business book and why?
You Are A Badass by Jen Sincero.
It helped me to stop self sabotaging behaviours and be bold, to believe in my ability. It helped me to recognise how awesome and unique I am and that I have a mission and to stop apologising for being different but love who I am and tap into universal energy to achieve my goals
Who is your business hero and why?
My clients are my heros. Why? because I am privileged to be a part of their struggles, to enable them to push through see the magic happen and achieve amazing things that often times no one ever hears about. They inspire me to keep being a business advisor as their successes are mine. I am humbled by their tenacity and successful achievements.
What has been your biggest challenge?
Budgeting for marketing activity and being bold to invest even hen finances have been 'tight' to ensure the business growth in line with my onw business vision in order to attract and procure national clients.
What has been your greatest success?
Being named the top UK business adviser 2018 in finance and funding in the Top 50 Adviser Awards from Enterprise Nation.
Winning my category literally changed my life. Not only was I exceptionally humbled by the accolade but I was proud to be recognised for my expertise. Winning this award opened doors for me, elevated my expertise and gave me a platform to develop opportunities nationally, including diagnostics, troubleshooting, growth management, online courses and weekend retreats.
What piece of advice do you wish you had known when starting out?
Only do what only you can do. Outsource all your non-monetising activities.
Why do you consider long-term strategic advice important to business success?
It is imperative for business owners in all stages of development to seek the help and support of impartial and experienced advisers. Business advice is crucial to keep a business on track, develop growth objectives, critique financial viability and remain accountable.
If you had a superpower what would it be and why?
Time travel, to go back and change the past from lessons learnt to improve the future.
Register for Dawn's masterclass, the importance of balance in your business, here.
If you're an adviser member and you'd like to host a masterclass, log in to your member dashboard and go to the 'propose content' section to apply.
Business & Employment Consultancy:_x000D_ -Business Development & strategic planning_x000D_ -Networking & Collaboration_x000D_ -Marketing strategy & customer profiling_x000D_ -Executive career advice