BLOG
The world's best entrepreneur in 2016 shares his business lessons [VIDEO]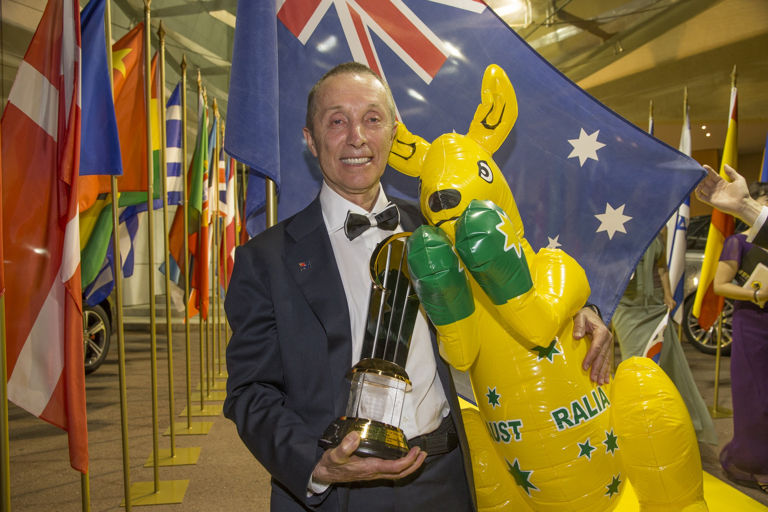 ---
Posted: Mon 13th Jun 2016
The Australian entrepreneur behind one of the world's biggest toy companies has been named the best business owner on the planet.
At a lavish ceremony in Monaco, Manny Stul, chairman and co-CEO of Melbourne-based Moose, beat off competition from 55 business owners from 50 countries vying for the title of EY World Entrepreneur of the Year.
The child of Polish refugee parents, Stul started his first business, Skansen, a gift company, in 1974. He listed that company on the Australian Stock Exchange in 1993. "I had no guidance from mentors and entered the business space with no experience," he recalled.
"Every decision and opportunity helped shape my skills and showed me in practical terms how to run a successful business."
In 2000, the entrepreneur took over Moose, a toy firm with 10 employees.
Stul has increased sales by 7,200% during his 16 years running Moose and built it into the fourth largest toy company in Australia and the sixth largest in the US. The business sells its toys, including the well-known Shopkins characters and Little Live Pets, in more than 80 countries.
The company also operates the Moose Foundation which delivers philanthropic initiatives to positively make a difference to the lives and well-being of children in deprived areas.
After receiving his prize, Stul shared some lessons from his time as an entrepreneur:
Related content:
Enterprise Nation has helped thousands of people start and grow their businesses. Led by founder, Emma Jones CBE, Enterprise Nation connects you to the resources and expertise to help you succeed.