BUSINESS NEWS
The search is on for the UK's Female Start-up of the Year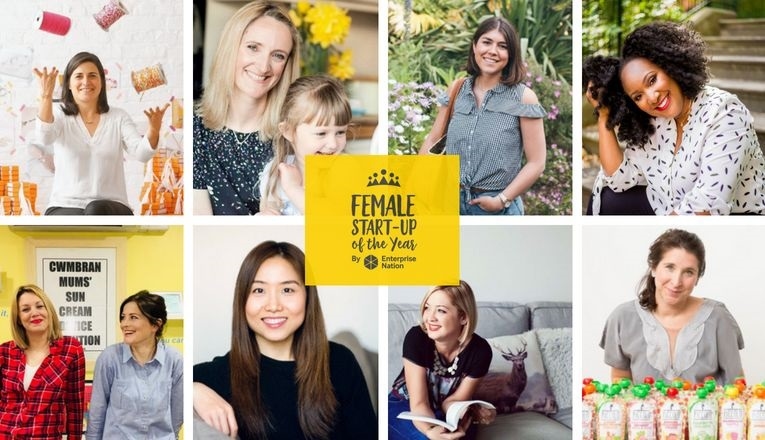 ---
Posted: Wed 5th Sep 2018
The search is on to find the UK's Female Start-Up of the Year 2018.
The high profile awards, which will take place at the Bristol-based Festival of Female Entrepreneurs on October 19, are designed to highlight the valuable contribution made by entrepreneurial women to the British economy.
Former winners have included the female founder of a digital training network for women returning to work, national running network for mums and a social enterprise aimed at tackling global period poverty.  This year the judges are looking for applications from women operating across all sectors.
The day-long Festival of Female Entrepreneurs, organised by small business support network Enterprise Nation, is set to crown its Facebook-powered Female Start-Up of the Year, following a live pitching session on stage.
Last year former Olympic hopeful, Joy Foster who set up her firm Tech Pixies  to help women returning to work learn modern technological skills, picked up the top accolade and a raft of business support to boost her business.
Since winning the award, Joy has gone on to raise £100K in a series one investment round for her Oxford-based firm. She hopes to use the investment to pivot the business, which teaches women how to use technology so they can return to work, in a more digital direction.
Other winners include Mel Bound, who set up national running group This Mum Runs and St Paul's-based Chloe Tingle, who runs social enterprise No More Taboo.
Emma Jones, founder of Enterprise Nation, said: "These awards recognise the women who are working hard to build and grow excellent businesses that will have a significant impact, not just on the British economy, but on their lives and the lives of their family.
"Often women are so busy building and getting on with it, that they rarely seek recognition, let alone celebrate their own very tangible success.  These awards are designed to do exactly that. We can't wait to see those entries pouring in."
To enter, the business must be female-founded, less than three-years-old and have a maximum of 10 employees. The closing date for entries is September 28 and the entry form is here.
Enterprise Nation has helped thousands of people start and grow their businesses. Led by founder, Emma Jones CBE, Enterprise Nation connects you to the resources and expertise to help you succeed.