BLOG
The hottest blog posts written by advisers in October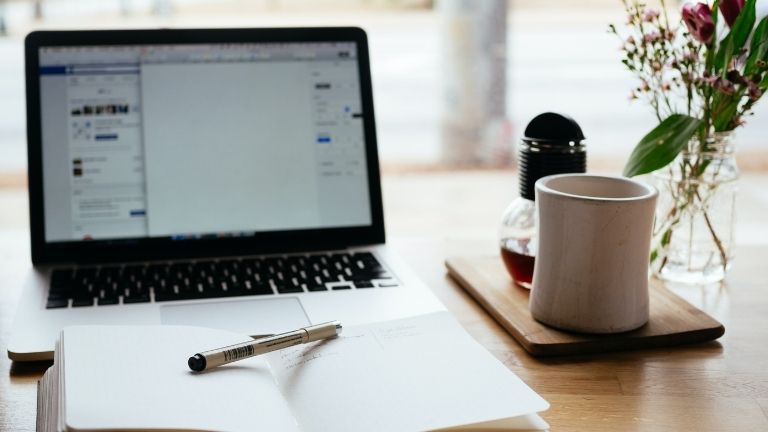 ---
Posted: Tue 26th Oct 2021
One of the biggest perks of being an Enterprise Nation adviser is the ability to submit blog articles onto the platform.
Writing blogs is fantastic way to get noticed by precisely the people who matter: prospective clients. And the benefits go beyond boosted visibility.
By writing brilliant content in your area of expertise, you'll very publicly position yourself as a thought leader in your industry or discipline.
Fancy being published on Enterprise Nation? It's easy. Send us your ideas and we'll be in touch to discuss next steps – open yourself up to a brand new audience!
If you're in need of a little inspiration, check out our hottest blog posts written by Enterprise Nation advisers in October.
Not yet an adviser? Not a problem; sign up here!
Analysing data is always something of a thorny issue for small business owners. It's all well and good having the data, but how can it used to influence decision making?
Lyane Bartlett of The Digital Index delves into this crucial issue and covers the following areas:
How data can rapidly spark business growth

Ensuring you are data-led and not data-driven

How data analysis can save both money and time

How to get started with data for decision making
Read Lyane's piece here and be sure to connect with her and book a free discovery call.
'The Great Resignation' is a very real phenomenon, which is gripping a large number of businesses in the UK – both large and small.
Ifty Nasir of Vestd talks through this particular issue and shares his analysis of how businesses can protect themselves from it.
Some of the points of discussion include:
What is 'The Great Resignation' and why is it happening?

The Covid effect

How to protect your company

The top three ways to attract talent and keep it

How to use 'The Great Resignation' to do better
Enjoy the full article here and get connected with Ifty.
Much of the Enterprise Nation community will already be aware of Rachael, who is one of the most sought-after advisers on the platform.
In this piece, Rachael tackles the very common issue of being ghosted by a potential client – a problem that can be hard to combat in the correct manner.
Rachael looks at three primary areas:
Looking to prevent rather than cure

How to ask open questions

Agreeing next steps
Follow Rachael's advice and your ghosting issues will hopefully be a thing of the past! You can connect with her here.
Another big name in the Enterprise Nation adviser pool is Minal Patel, who chats marketing mentors in her most recent blog.
Minal is known for her incredibly in-depth, detailed articles, and this is no exception, as she discusses:
Understanding motivations for wanting to work with a marketing mentor

How to choose the right marketing mentor

How to get the most from mentoring
An absolute expert in the world of marketing, Minal's is well worth connecting with.
Finally, ending on something slightly different, we have another offering from Rachael, but this time an interview!
Rachael took the time to talk to us and go through her background, her journey to where she is today, as well as how being an Enterprise Nation adviser has helped increase her reach both personally and professionally.
If you're interested in becoming an Enterprise Nation adviser and growing your own brand, make sure you sign up today!
If you are a current adviser looking to boost your profile on Enterprise Nation, get in touch and start proposing your wonderful content ideas.
Enterprise Nation has helped thousands of people start and grow their businesses. Led by founder, Emma Jones CBE, Enterprise Nation connects you to the resources and expertise to help you succeed.