BLOG
The Future of Retail - in Tweets and pictures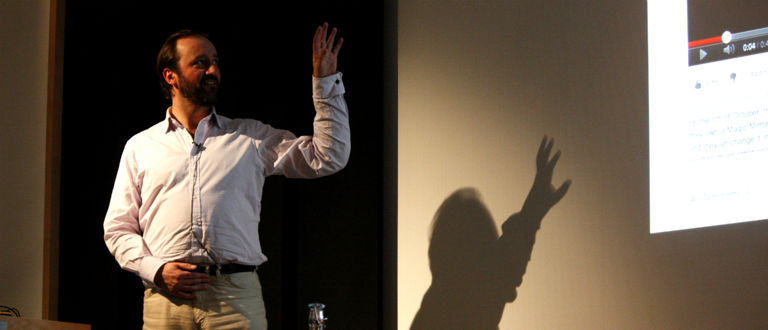 ---
Posted: Tue 26th Mar 2013
Pop-ups, interactive video, online/offline shopping experiences seamslessly blended, shop mirrors that talk to phones - all were up for discussion as experts (such as Jonathan Chippendale of Holition, above) discussed The Future of Retail at the British Library last night. We'll be bringing you more detail in the next few weeks, but for now here's a selection of tweets and images from the evening.
[<a href="//storify.com/e_nation/the-future-of-retail" target="_blank">View the story "The Future of Retail" on Storify</a>]Last
Join the Club and get 25% off all Enterprise Nation events!
Join the new Enterprise Nation Club for a 25% discount on all our start-up workshops and other events. For just £20 per year, we also provide more than £500 of exclusive offers from great brands, free business guides, your chance to get your voice heard - and a marvellous Enterprise Nation mug. Sign up now!
Photo credit: Simon Wicks
Enterprise Nation has helped thousands of people start and grow their businesses. Led by founder, Emma Jones CBE, Enterprise Nation connects you to the resources and expertise to help you succeed.