POLITICS
The First 100 days: what would Matthew Hancock do?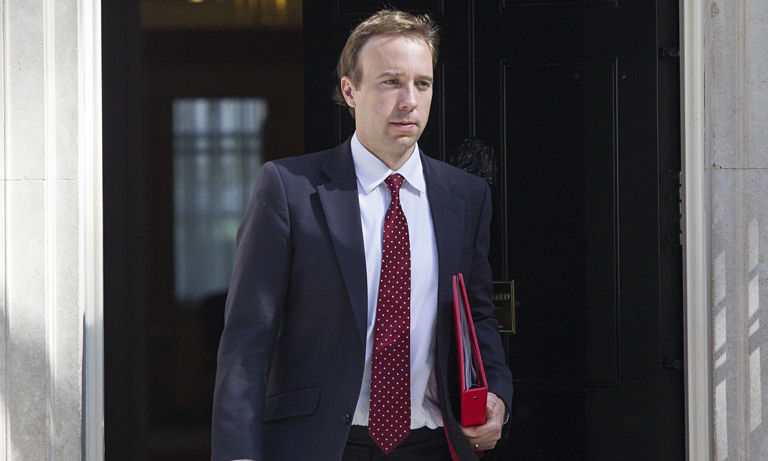 ---
Posted: Tue 5th May 2015
Matthew Hancock is Minister of State at the Department for Business, Innovation and Skills. He's MP for West Suffolk and tells us what he would do in his first 100 days for small business.
What would you say your top 3 priorities are for small business?
Over the last five years Britain's small businesses have helped engineer this recovery. There are now record numbers of people in work, wages are starting to outpace inflation, and last year we became the fastest growing major Western economy.
But there's much more to do.
My first priority - for small business is to secure that recovery, because when the economy fails it's small firms which are hit first. Yes we've halved Labour's deficit but there are still real risks to our economy, above all from the eurozone. That's why we plan to deliver the economic security that comes from a budget surplus, by 2018/19.

My second priority - is to keep bearing down on business costs. This means tackling the red tape which affects small firms disproportionately, maintaining the most competitive business taxes in the G20 and sorting out a business rates system which is no longer fit for the modern economy.

My third priority - to help Britain's small businesses think big. Over the last five years we've become a nation of start-ups, with 760,000 more businesses than in 2010. The challenge now is to help many of those businesses scale-up their ambitions. That means making sure small firms with high growth potential get the finance they need, backing firms planning to export, and delivering the next generation of UK infrastructure.
What would you do for small business in your first 100 days in power?
Our goal is to make Britain top of the class in Europe for ease of doing business, and in the top five worldwide by 2020. In the first 100 days of a Conservative Government we'll put a plan in place to see that goal through.
We've built one of the most competitive business tax regimes in the world in the last five years and we intend to keep it that way. We will maintain the lowest Corporation Tax in the G20, continue with our landmark Employment Allowance and bring in a new, significantly higher Annual Investment Allowance. We will also conduct a major review of business rates by the end of the year, to ensure they properly reflect the structure of the modern economy.

We left office the first government in modern times to reduce the regulatory burden, cutting £10 billion off the cost of red tape. Measures like deterring vexatious employment tribunal claims by introducing fees or freeing thousands of small firms from unnecessary health and safety inspections have made a real difference. We will cut a further £10 billion by 2020. Regulatory reform will also be at the heart of our plan to negotiate a better deal for Britain in the EU.

By working in partnership with business, we've been able to create 2.2 million apprenticeships in the last five years. In our first 100 days we will bring in a Jobs and Apprenticeships Bill supporting business to create 3 million more.

We'll begin to roll out our £100 billion infrastructure programme, including starting the construction of HS2, major road and rail improvements and faster broadband: all affordable because we're committed to taking tough decisions on spending elsewhere.

On access to finance, we will put our money where our mouth is. In the last Parliament we brought in Start-Up loans for people with great ideas but without the assets to secure a bank loan. 25,000 loans have been made so far and we will treble this to 75,000. We will help with the next stage of finance by rolling out our Help to Grow programme, using the Government's balance sheet to secure growth capital for small firms looking to scale up.

And we want to tackle the the problem of late payment once and for all, something I feel very strongly about based on my own small business background. We will strengthen the Prompt Payment Code and will introduce a Small Business Conciliation Service to mediate in disputes.
What would you say to any small business owner considering their vote?
The first thing I say to any small business owner I meet is thank you for the jobs you create and the opportunities you provide, because it's something you simply don't hear often enough.
I would then say think very carefully how you cast your vote because there is a real choice at this election. Some parties are actively hostile to British business, others will grudgingly tolerate you because they need your taxes. But there is only one party in Britain which is unambiguously on your side and which will fight for your success every day it is in office.
Your hard work has helped us become the jobs factory of Europe, but everything you've achieved would be put at risk with an unstable Labour minority Government, propped up by an anti-business, anti-Britain SNP. If you don't want to take that risk, if you want a Government which understands your aspirations and has a plan to help you meet them, vote Conservative.
Enterprise Nation has helped thousands of people start and grow their businesses. Led by founder, Emma Jones CBE, Enterprise Nation connects you to the resources and expertise to help you succeed.