BLOG
The Enterprise Champions: Quentin Pain, East Anglia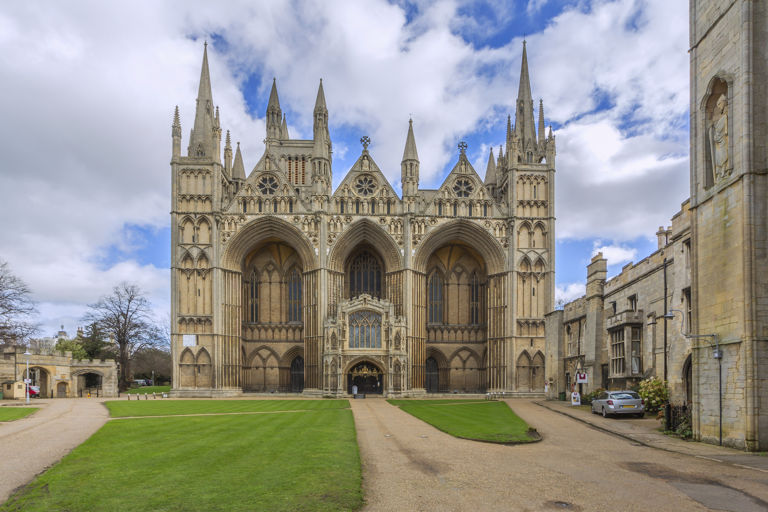 ---
Posted: Mon 24th Aug 2015
Enterprise Nation has announced the first of 12 Enterprise Champions who will be representing our community across the UK and helping us to grow a truly entrepreneurial nation.
We're profiling each of the Champions and next up is Quentin Pain who represents East Anglia.
Who are you and what do you do?
My name is Quentin Pain and I help people become number number in their market, which is what I did with my first business and is the only way I know to guarantee success. I also founded British software company Accountz in 1999 and it went on to sell its software throughout Europe in Apple Stores, PC World, Staples and Amazon. I'm also a Dummies published author, but the most fun I've had in business has been helping others achieve their own breakthroughs. I do this through a company I set up called Legendary Business Owners.
Tell us about the small business scene in your region. Why is it so good?
The government funded 'Centre For Cities' 2015 report shows Peterborough as just 1% behind Milton Keynes as the UK's fastest growing city. It supports many business networking groups as well as numerous B2B exhibitions and events that help the rapidly increasing business community grow smarter and faster (over 50 new startups per 10,000 capita make it one of the fastest growth rates in the country).
What needs to be done to make it even better?
Like most regions, wifi hotspots have always been an issue, but at least two new initiatives are already underway to help businesses take advantage of the ever increasing necessity for fast mobile internet access.
Tell us about two great small businesses in your region and why they're so brilliant.
Inspired to Change is a hypnotherapy practice run by Gary Johannes who has helped a significant number of business owners regain the control and confidence they need to take their businesses further.
Dow Social is a social media marketing company run by Kristian Downer that delivers on what they promise. Their stats for using all forms of social media to grow awareness and attract prospects are the best I've recently seen.
Why were you happy to become an Enterprise Nation Regional Champion?
I've been following the work of Enterprise Nation and Emma Jones for some years and I know the effort and dedication the whole team put in to help aspiring entrepreneurs from all walks of life take the next step.
What are your three top tips for running a successful business?
Believe in yourself. If you don't show confidence, no one will have confidence in you.

Believe in what you do (otherwise ask yourself why you are doing it).

Believe in your customers (and they will believe in you).

Bonus tip: Systemise everything in your business to remove bottlenecks and enable scalability, which is the path to rapid growth.
Follow Quentin on Twitter at @quentinpain
Find out more about our Champions here.
Previous Enterprise Champion profiles:
Debbie Assinder, West Midlands
Fay Easton, Telford and Shropshire
Alison Edgar, South West
Enterprise Nation has helped thousands of people start and grow their businesses. Led by founder, Emma Jones CBE, Enterprise Nation connects you to the resources and expertise to help you succeed.